RT looks at the latest resuscitation devices on the market from manufacturers like Dynarex, Flexicare, and Mercury Medical.
---

Dynarex Corp
888-396-2739
www.dynarex.com/resp
Dynarex Resp-O2 Manual Pulmonary Resuscitators (MPR) are premium-grade medical devices designed for resuscitation and life support measures performed by qualified medical professionals. The lightweight, single-patient MPR bag features a textured design to provide a nonslip grip and comes preassembled with 10 ft of oxygen tubing and soft cushioned facial mask for improved comfort. Translucent components allow for clear visualization and a swivel port rotates 360o for freedom of movement. (see image above)
---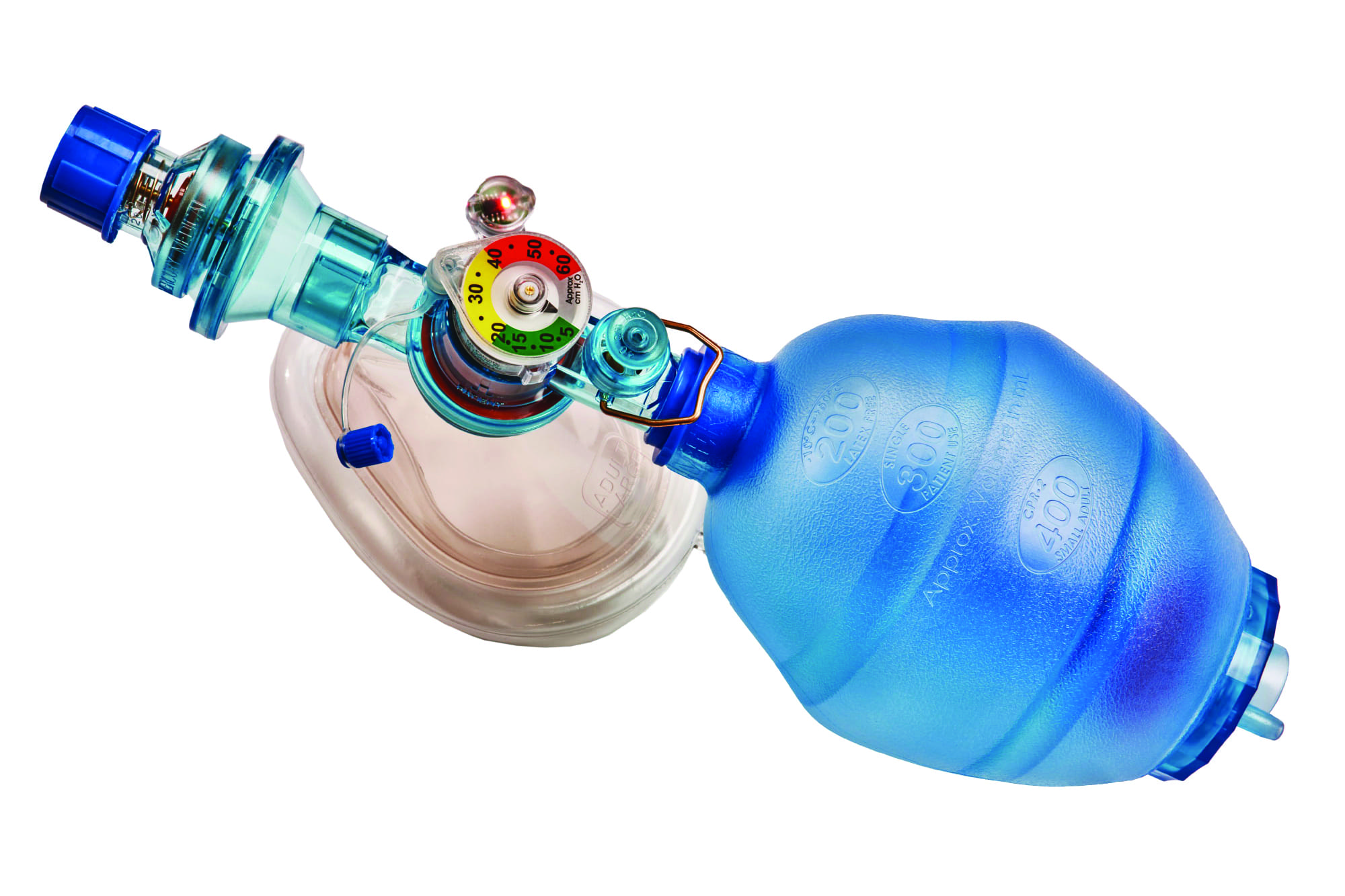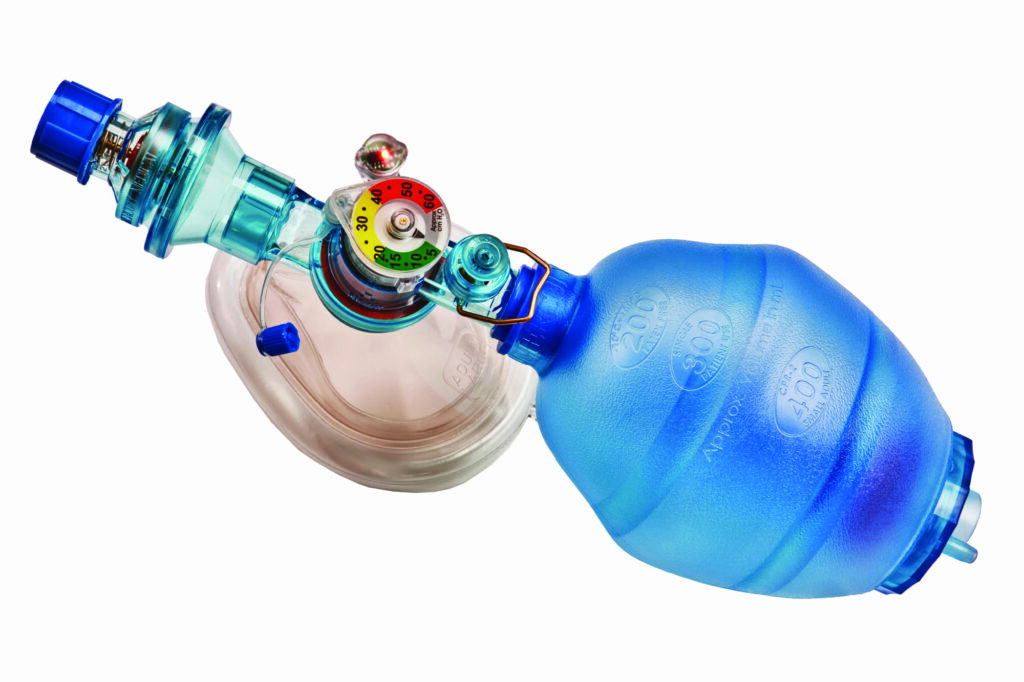 Mercury Medical
800-835-6633
www.mercurymed.com
Mercury Medical's next generation CPR-2+ adult bag (BVM) has a modern size (1,000 mL) which reflects AHA's recent guidelines to reduce likelihood of ventilation injuries that larger bags may cause. Additionally, integrated precise tidal volume finger markings on the bag offer enhanced precision and control for optimal ventilation for adult and pediatric patients.
---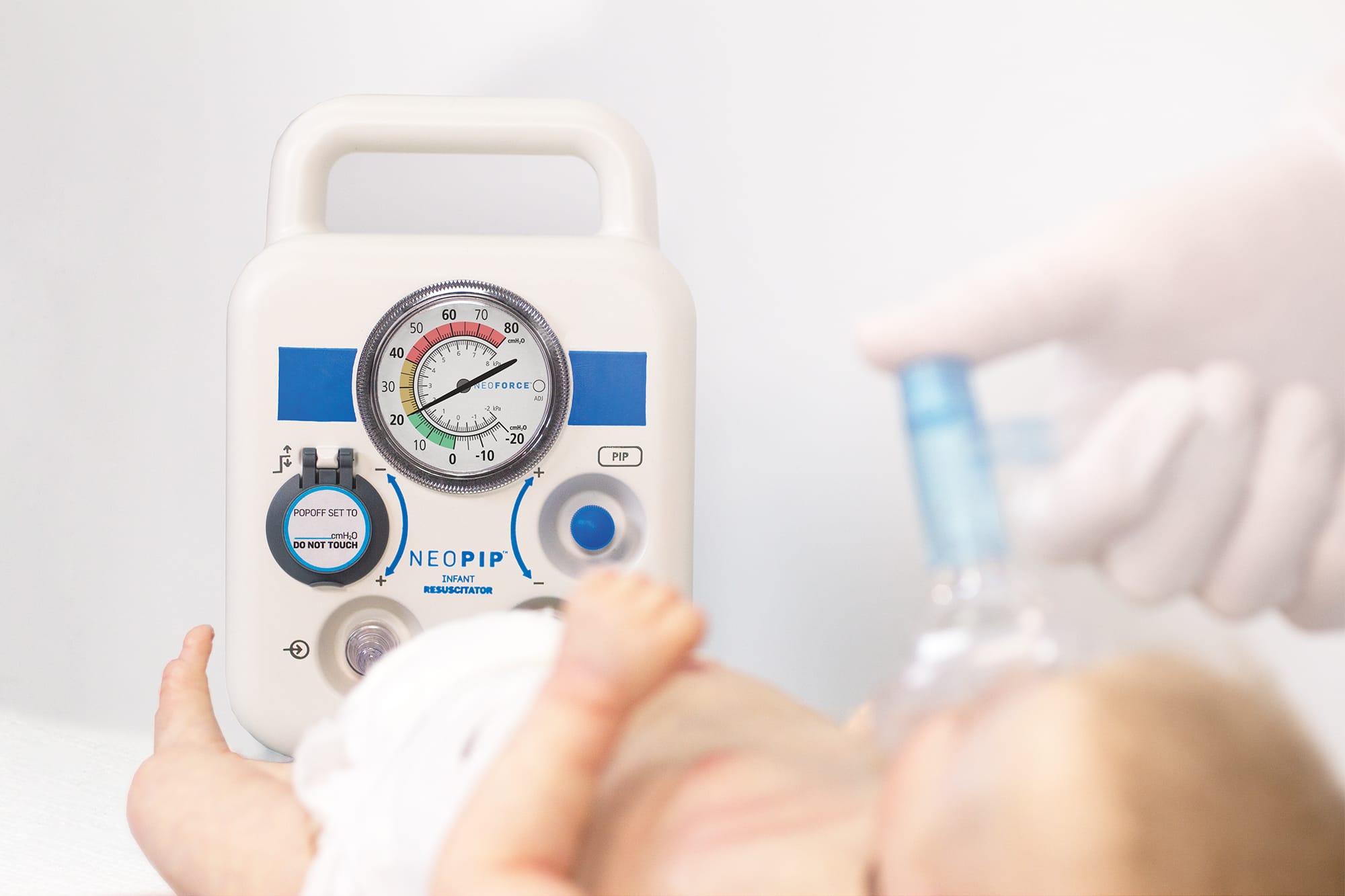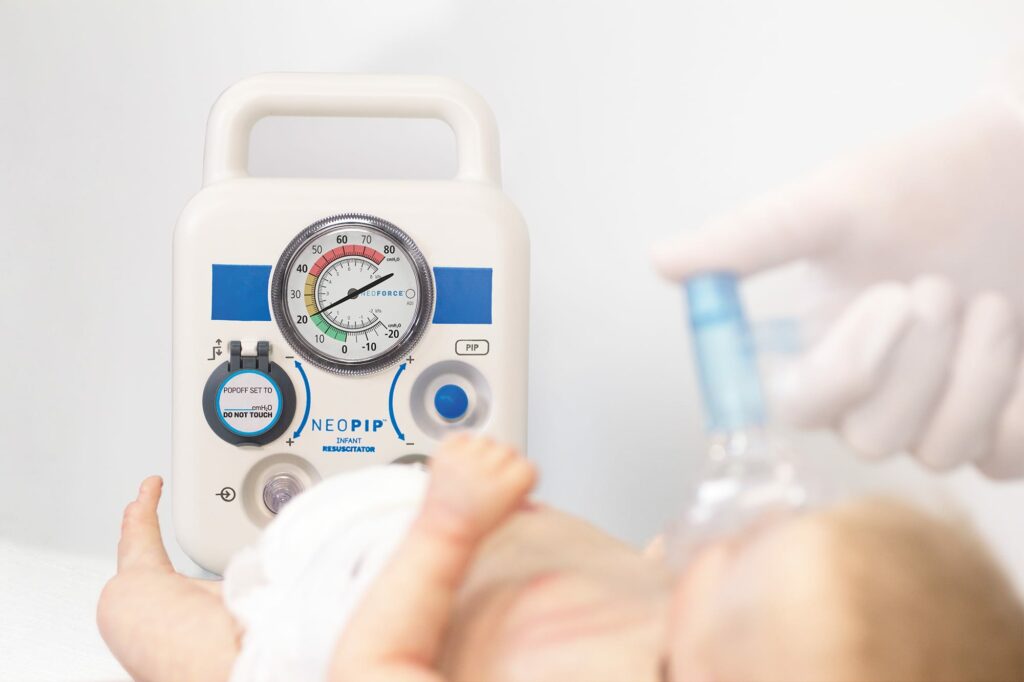 Flexicare Inc
949-450-9999
www.flexicare.com
Lightweight and durable, Flexicare's NeoPIP Infant Resuscitator provides controlled and accurate resuscitation and ventilation of neonates and infants up to 10kg. The NeoPIP Single-use Resuscitator T-Piece Circuits, offer a universal connection, precise PEEP control, a filter, and are available as a kit with either anatomical or round masks.