3B Medical has introduced the Rio Nasal Pillow Mask, the newest mask in 3B's line up of premium, soft, comfortable and lightweight CPAP interfaces.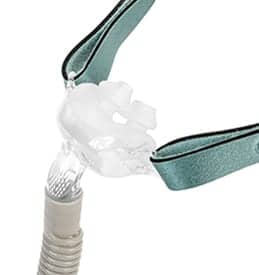 The Rio stands apart from other masks weighing in at only 2.6 ounces (headgear included), making it the lightest mask on the market, according to the company.
One piece cushion construction makes it ideally suited for resupply with very simple cushion replacement. It's unique rotating ball in socket swivel offer true freedom of movement.
3B Medical also offers the Aerie nasal mask, Aloha nasal pillow, Ecco and Elara full face masks, Hybrid nasal pillow full face mask, and iO mini nasal mask.
More information is available on the 3B Medical website.