A closer look as some of the latest spirometers and PFT/diagnostic devices on the market from Micro Direct, Morgan Scientific, Cosmed, ndd Medical, FutureMed, and Vitalograph.
---
Vitalograph offers the Pneumotrac Complete Spirometer bundle with a 5-year warranty. We have created a simple solution that includes everything needed to start testing immediately, a product that complies with ATS guidelines, meets infection control requirements and improves patient outcomes. The package includes; Pneumotrac spirometer with Spirotrac software, box of 100 filters, 3 liter syringe, AIM Inhaler Trainers, AIM Starter Kit. Bundle pricing at $2,499. (Optional one hour webinar training is an additional $500.00.)
---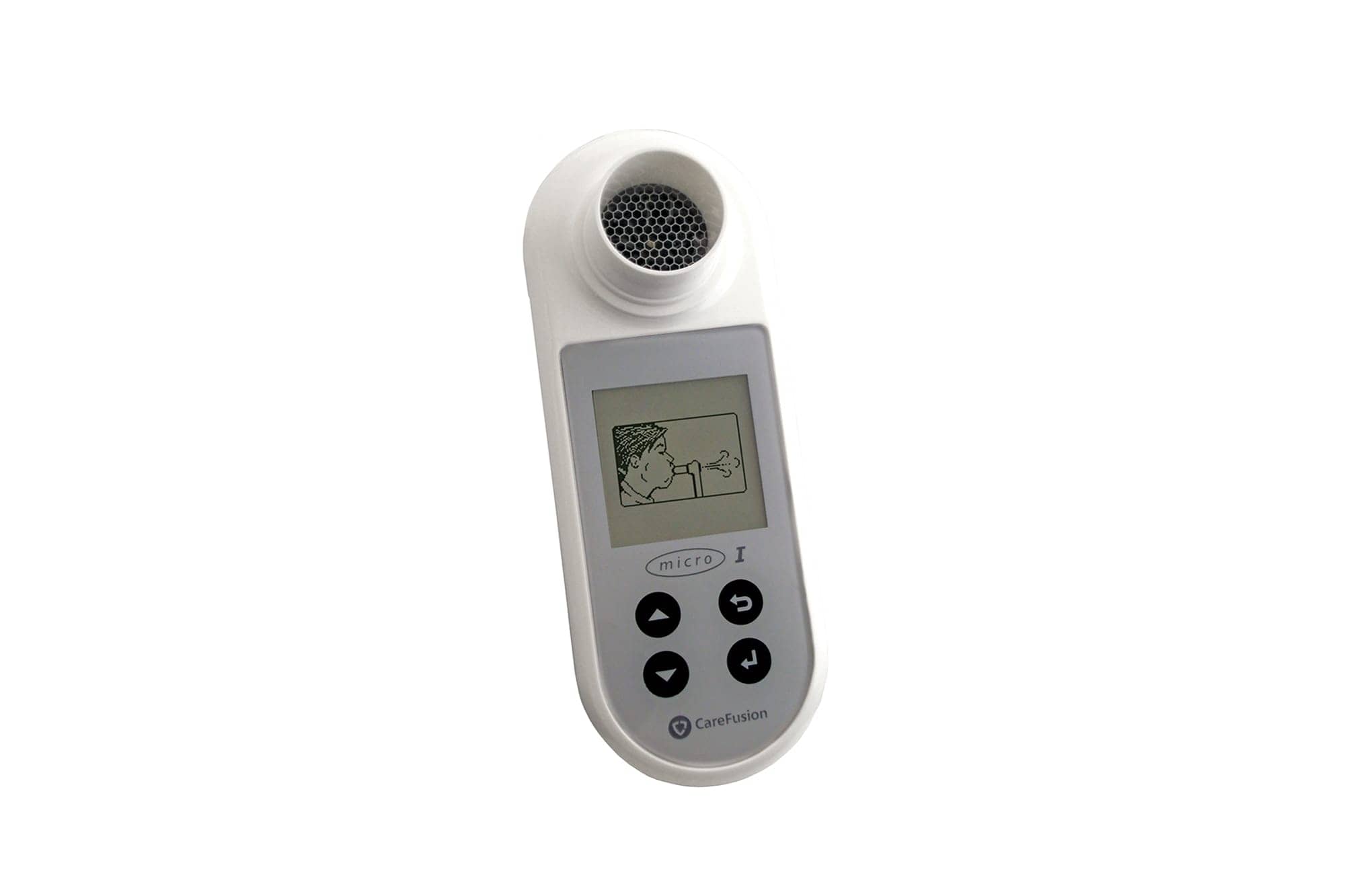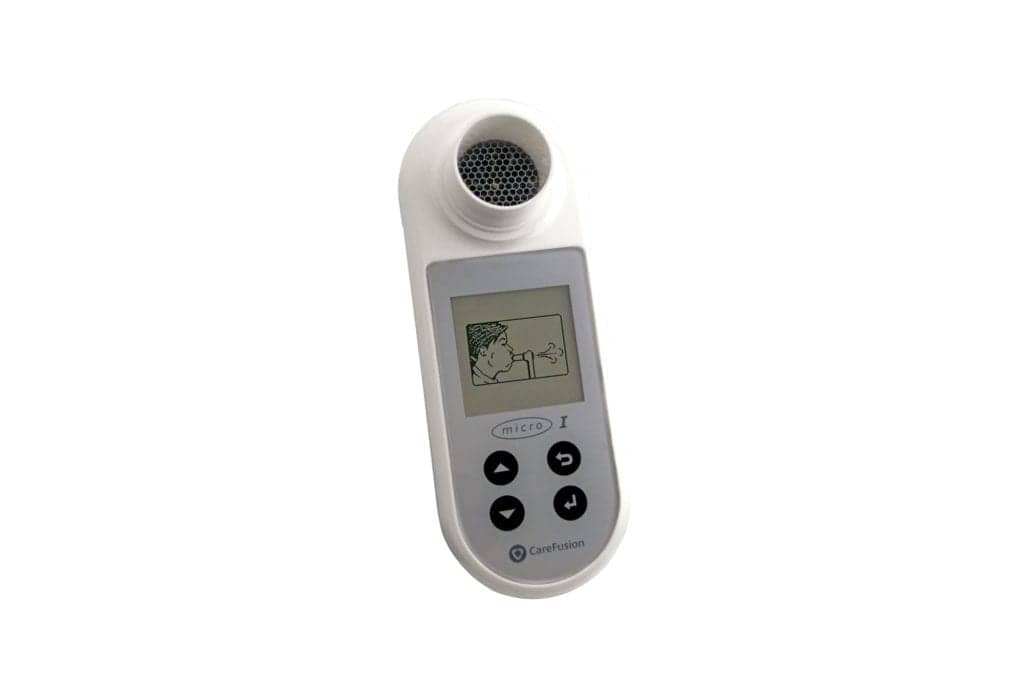 The Micro I Spirometer by Micro Direct provides low cost precision spirometry measurements. The device measures the following parameters: FEV1, FVC, PEF, FEF25-75, FEV6, FEV1/FVC, FEV1/FEV6, and FEF25, which can be displayed with percent predicted and post bronchodilator comparisons. The portable device is suitable for remote testing for use in hospital outreach clinics, bedside screenings, and health fair screenings.
---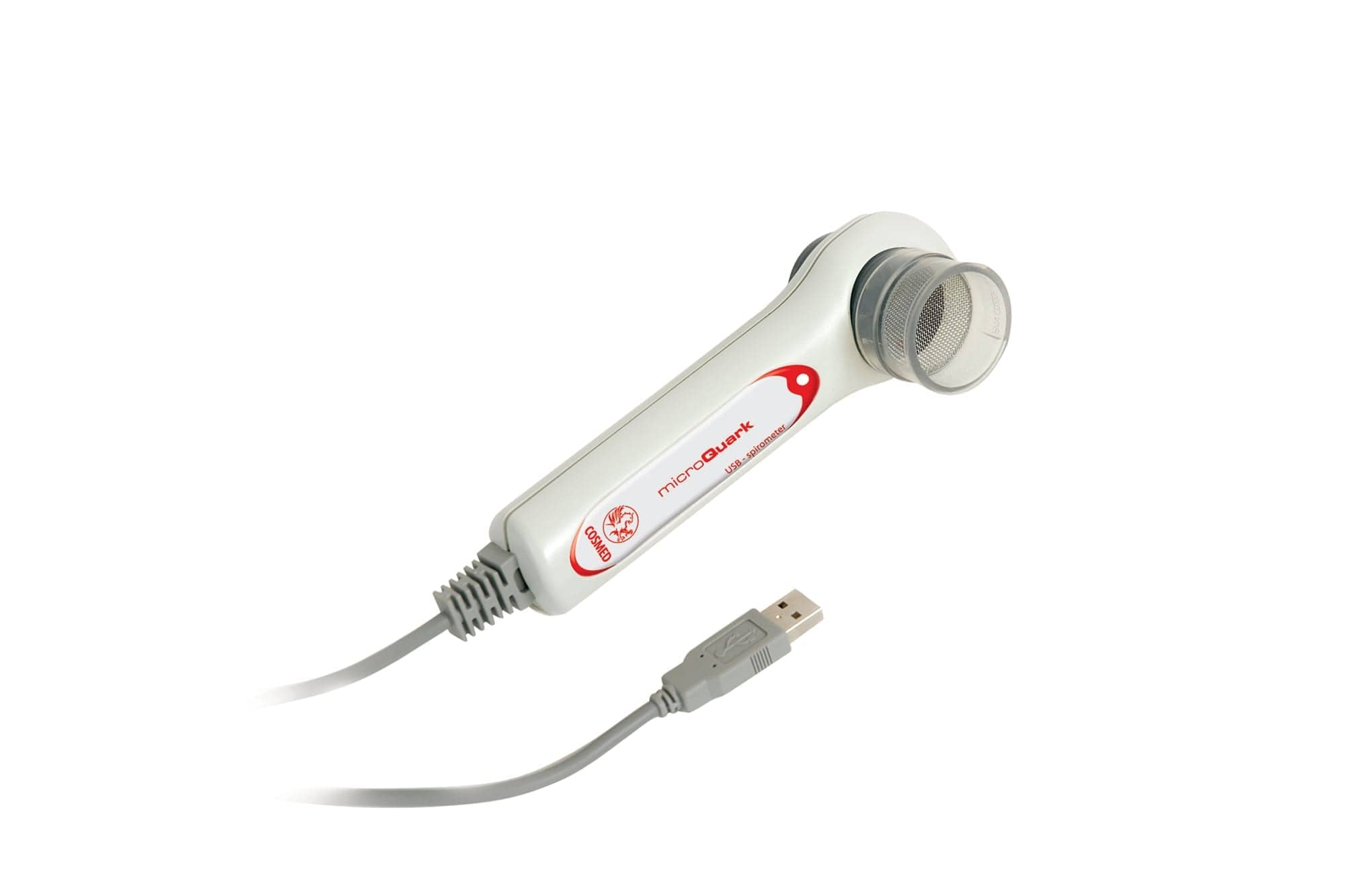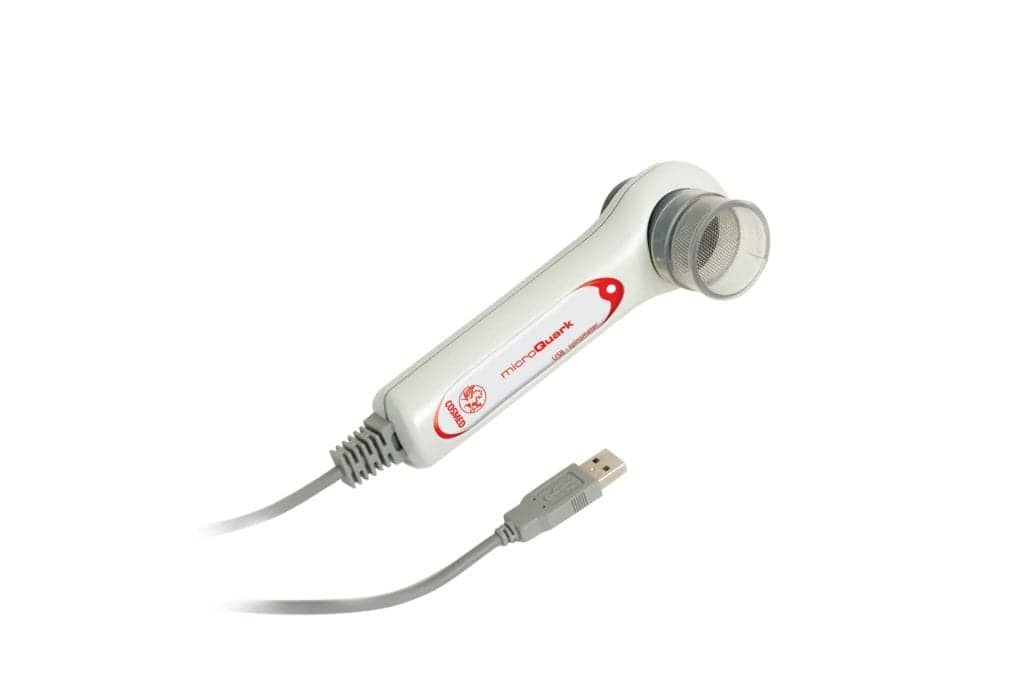 The microQuark from Cosmed is a PC-based spirometer for lung function screening. The Omnia software (included) interface allows for easy and intuitive spirometry testing including: Forced/Slow Vital Capacity; Maximum Voluntary Ventilation; Respiratory Pattern; Bronchial Challenge Test (Pre-Post); and bronchodilator test.
---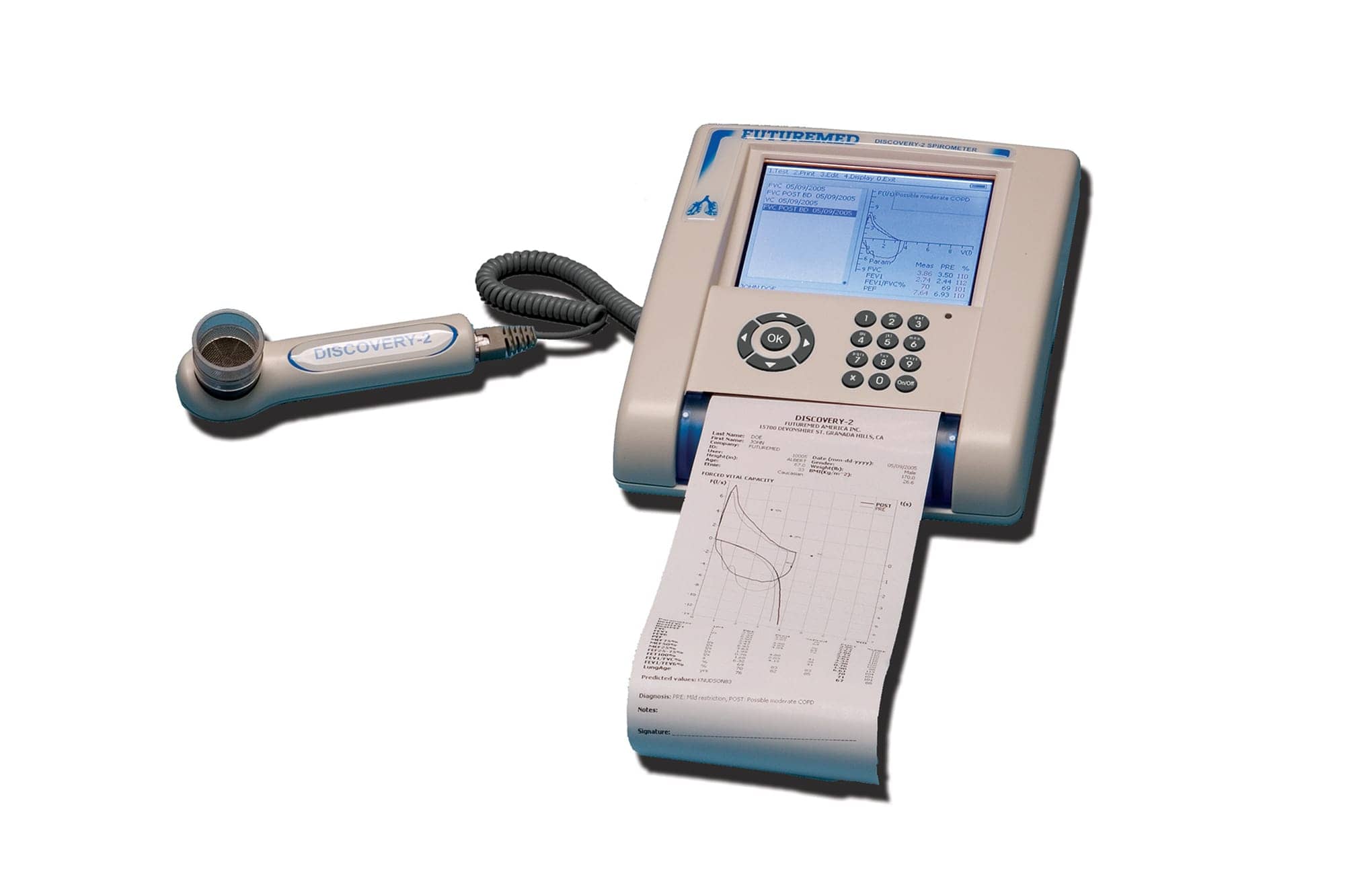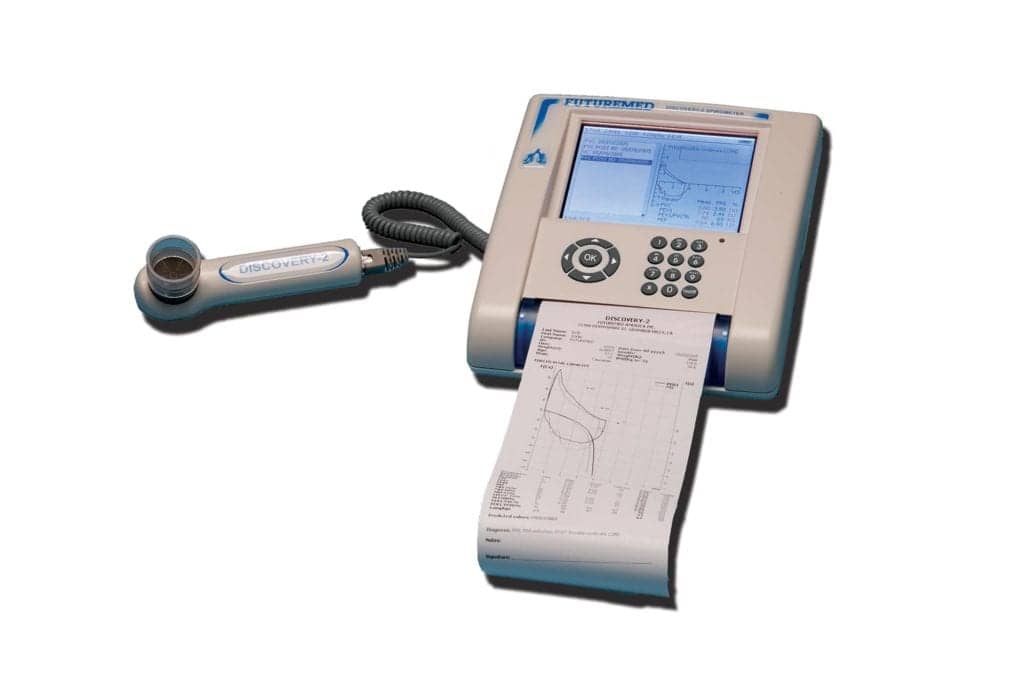 Futuremed's Discovery-2 is a diagnostic spirometer equipped with features that minimize risks of testing in an office or bedside. Testing is done with single-use antiviral and antibacterial filters, to reduce chance of cross-contamination within the device or in the examination space. All parts of Discovery-2, including the sensor, are easily disinfected, for optimal hygiene.
---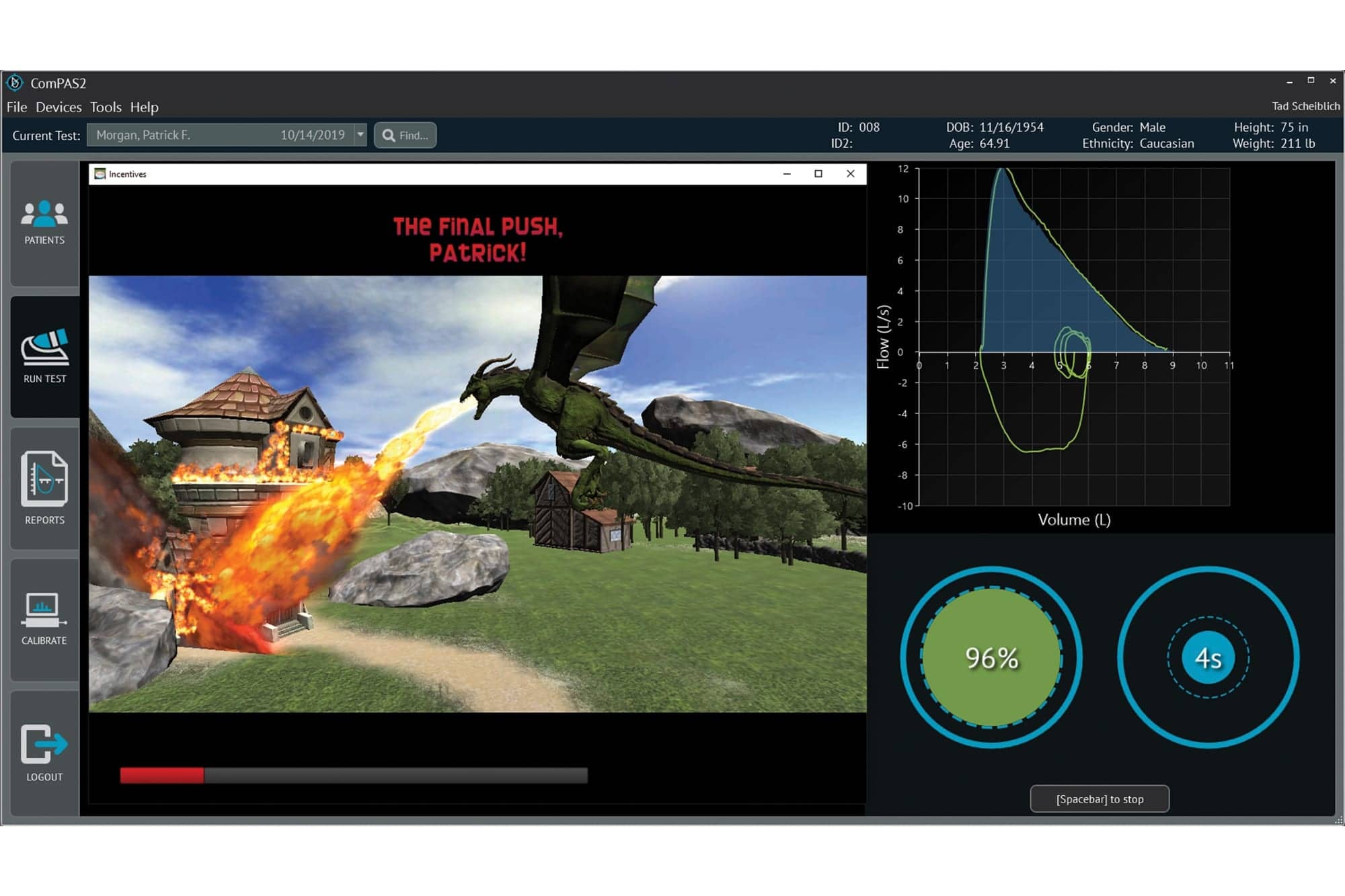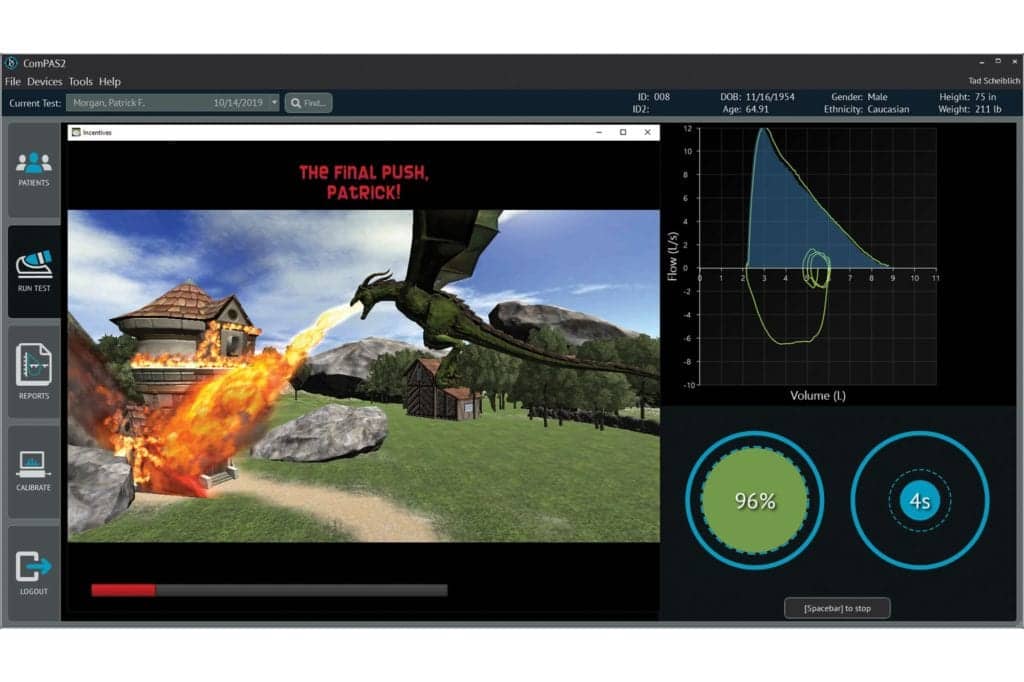 ComPas2 from Morgan Scientific is the next generation enterprise Pulmonary Function Testing software that has never been easier on the eyes. It offers updated reports and challenge testing from the latest American Thoracic Society guidelines, end-to-end encryption, and much more. Designed for Windows10 and beyond.  Contact Morgan Scientific to learn more.
---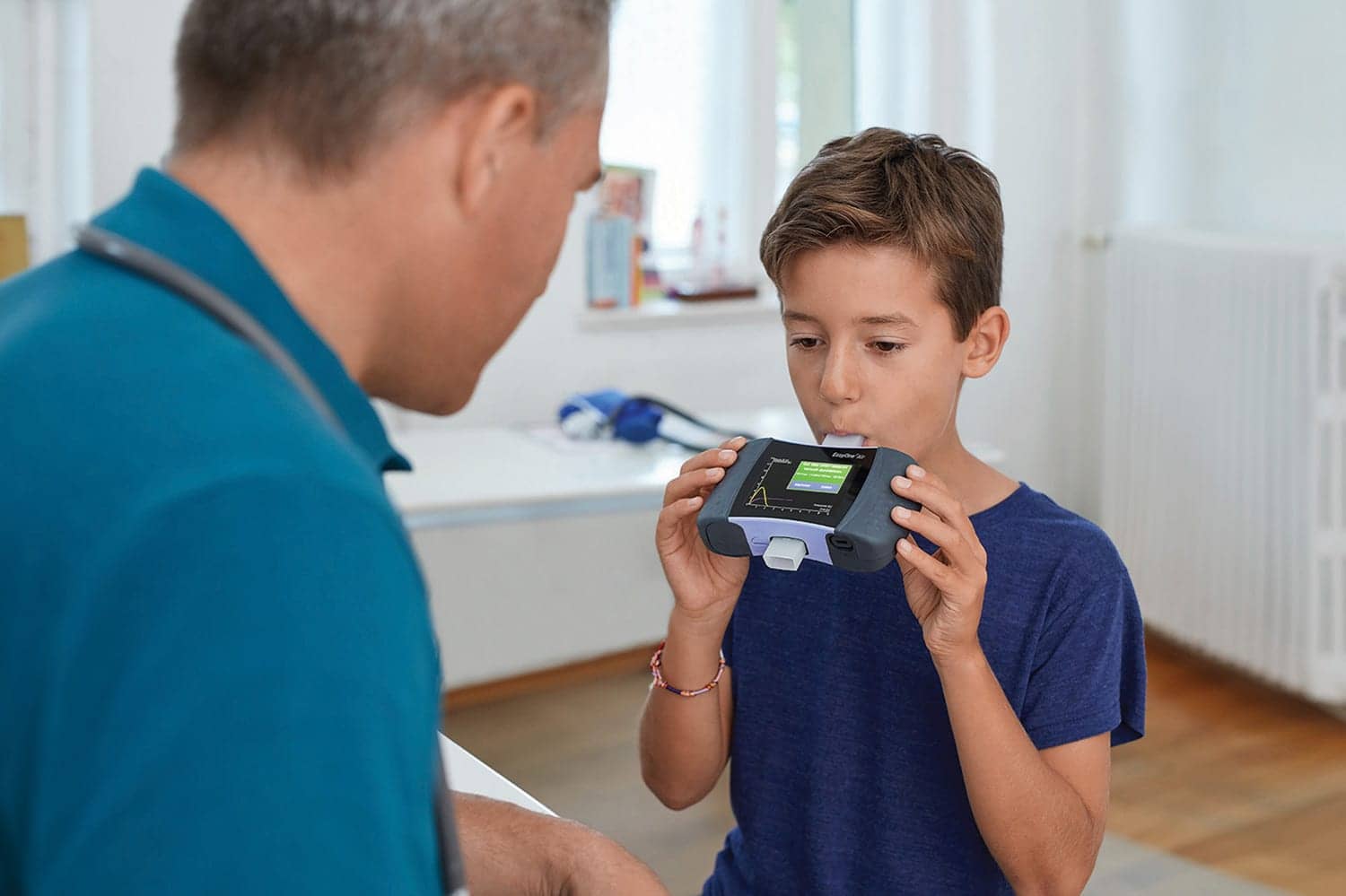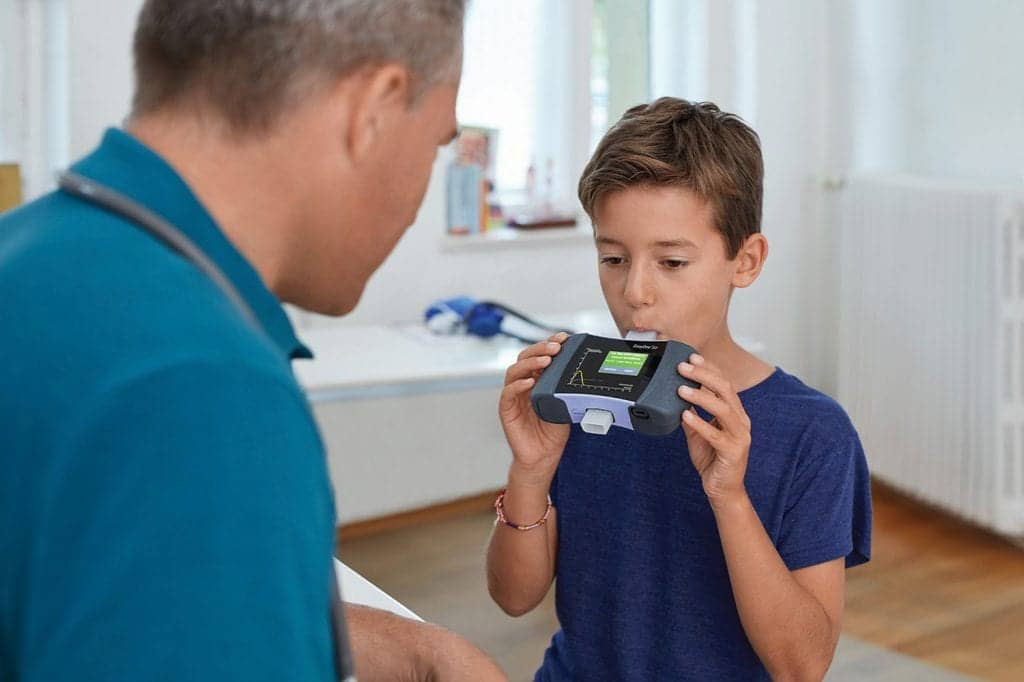 ndd Medical Technologies Inc
877-904-0090
www.nddmed com
The EasyOne Air portable spirometer from ndd Medical can be used either as a standalone device in an office setting or at the bedside. Results are calculated, displayed, and stored directly on the device. It also integrates with PC software. Using its leading, proven ultrasound TrueFlow technology, ndd Medical's Easy on-PC precisely and accurately measures all essential spirometry tests.