The latest blood gas analyzers on the market from Instrumentation Laboratory, Radiometer America, Nova Biomedical, and Siemens Healthineers.
---
Available from Instrumentation Laboratory, the GEM Premier ChemSTAT is a whole-blood analyzer for rapid basic metabolic panel (BMP) testing. Designed for the point of care, it delivers lab-quality results in 70 seconds, from venous or arterial samples. With a menu developed for the emergency department, actionable BMP results allow for rapid risk stratification and expedited time to treatment. (See image above.)
The GEM Premier 5000 system with iQM2 from Instrumentation Laboratory rapidly analyzes heparinized whole-blood samples including blood gases, electrolytes, metabolites, and CO-Oximetry at the point of care. These parameters can assist in supporting management of respiratory impairment, such as acute respiratory disease syndrome.1 iQM2 provides continuous monitoring of the analytical process; before, during, and after each sample measurement in real-time.
---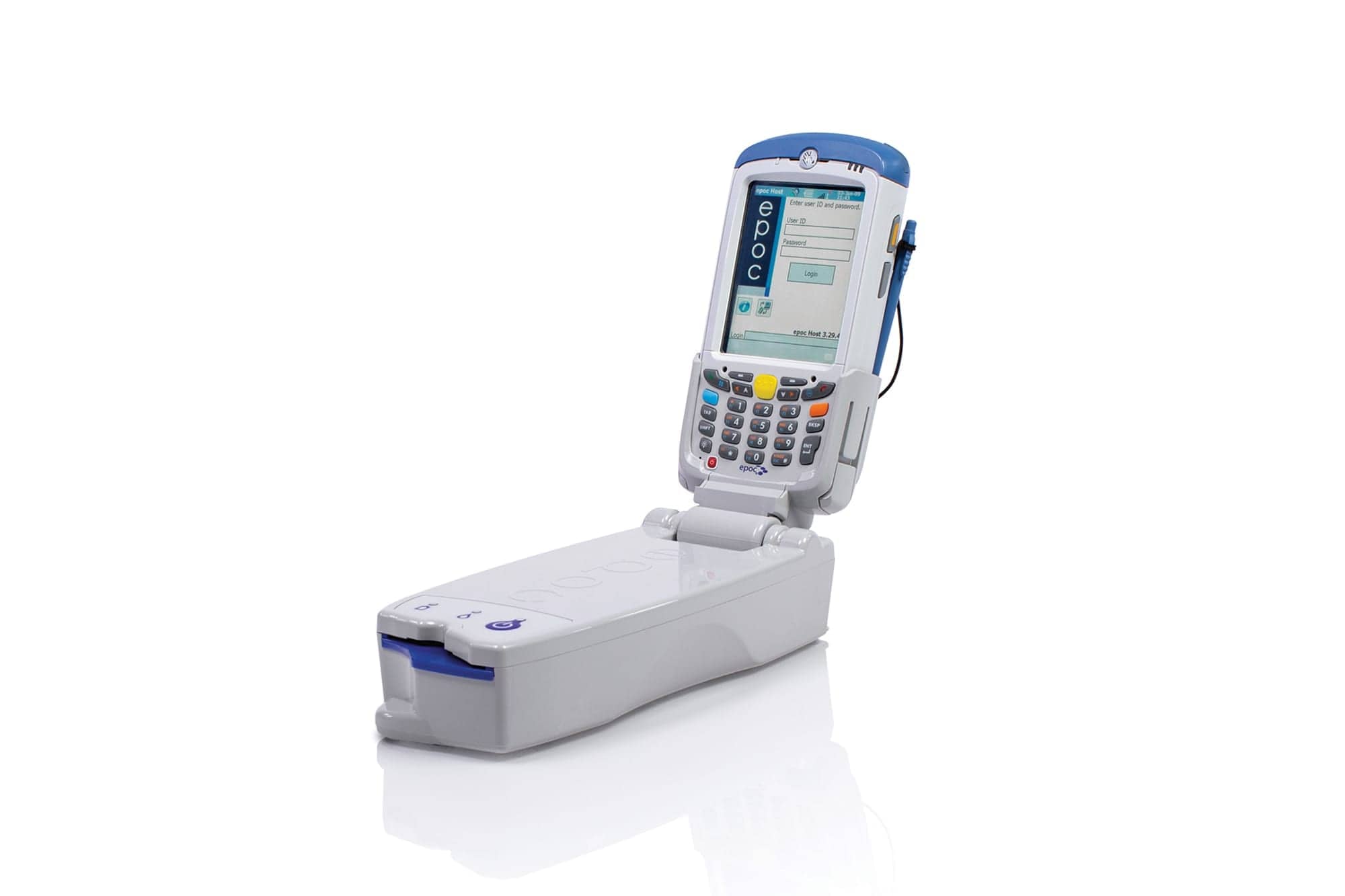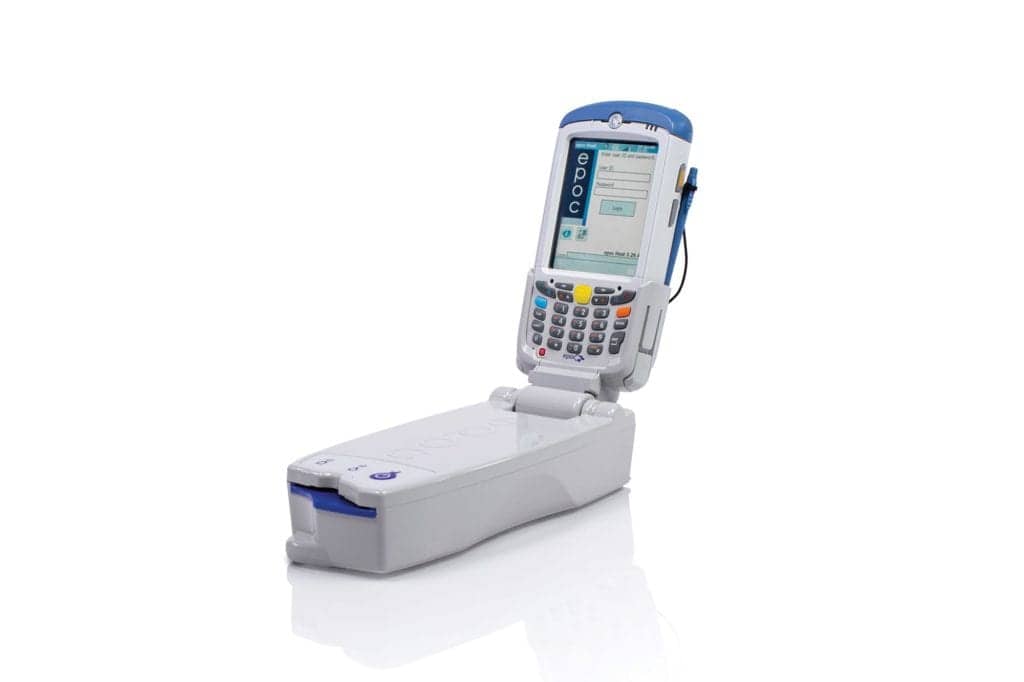 The Siemens Healthineers epoc Blood Analysis System is a handheld, wireless solution with complete blood gas, basic metabolic panel, and hematocrit and lactate on a single room temperature-stable test card, delivering patient-side results in less than 1 minute. It aids in supporting COVID-19 response efforts, where blood gas testing plays a critical role in managing infected patients. To arrange a demo with a sales representative, visit usa.siemens.com/epoc.
---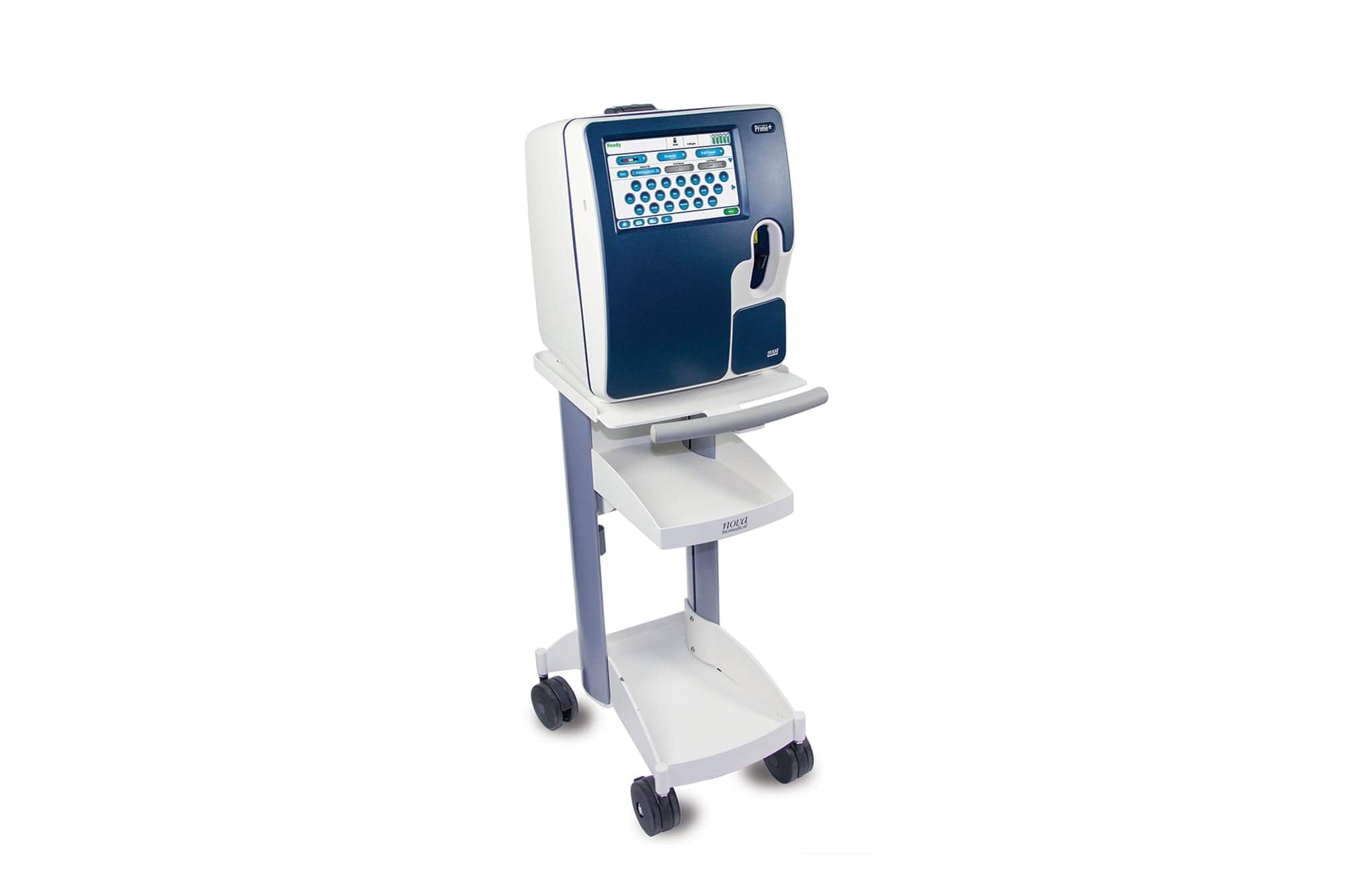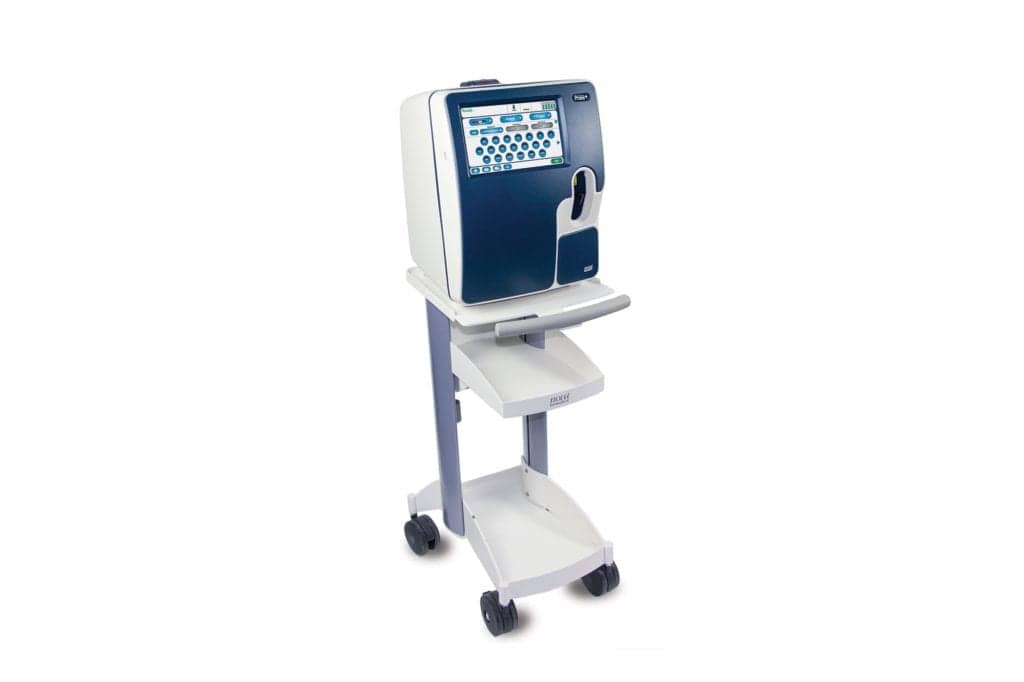 Nova's Stat Profile Prime Plus 20-test analyzer has an expanded blood gas/critical care test menu, which includes ionized magnesium, BUN, and creatinine, for managing acute respiratory distress COVID-19 and its co-morbidities: sepsis, stress hyperglycemia, acute kidney injury and arrhythmia. Tests include pH, PCO2, PO2, Na, K, Cl, iCa, iMg, Glucose, Lactate, BUN, Creatinine, Hct, Hb, SO2%, and Co-Ox, with results available in about one minute.
---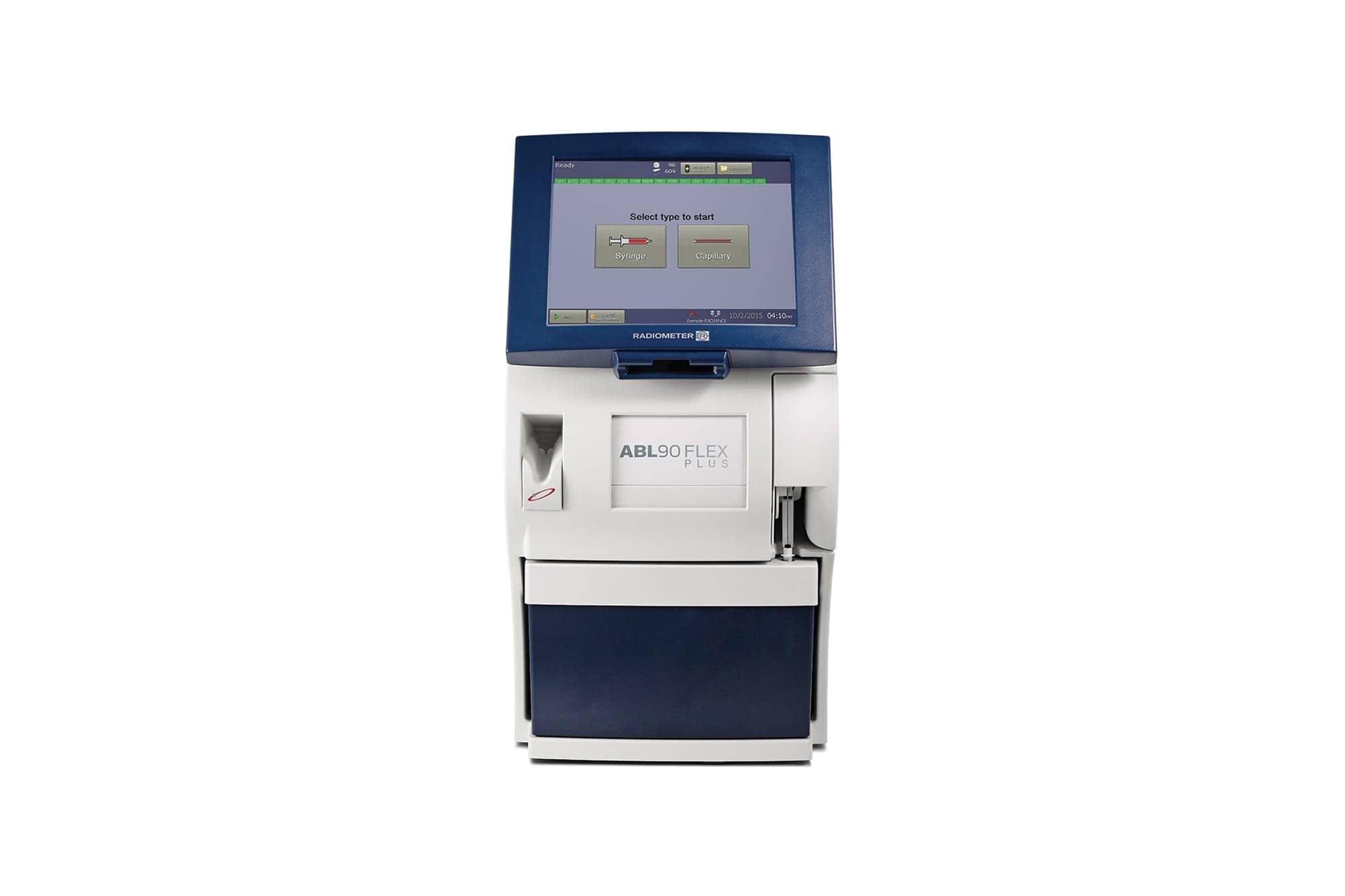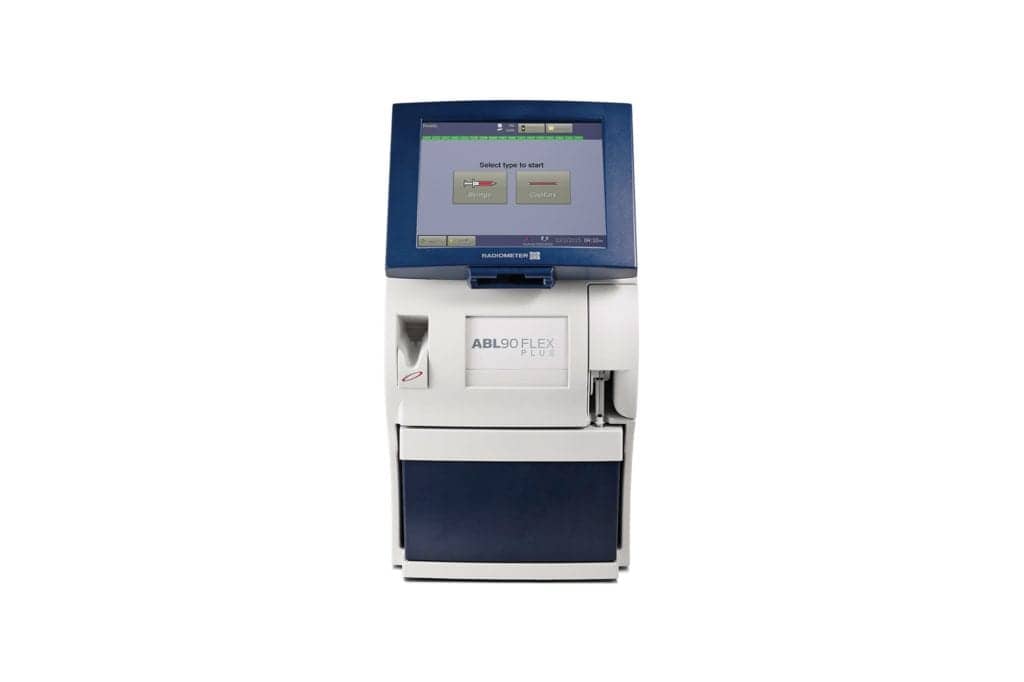 Available from Radiometer America, the ABL90 Flex Plus blood gas analyzer is designed for point-of-care testing in busy clinical environments such as the emergency department and the intensive care unit. The ABL90 Flex Plus gives you reliable results in only 35 seconds on 17 parameters—all on one blood sample of only 65 µL.
---

Reference
Lian JX. Using ABGs to optimize mechanical ventilation. Nursing. 2013: 43(6):46–52.