Recent product innovations in intubation and airway management offer respiratory therapists opportunities to optimize therapy and enhance patient outcomes. 
By Alyx Arnett
---

Proper intubation and airway management are the domain of the respiratory therapist (RT). Effective training protocols and airway simulation are essential for RT training, but having the right tools can have a major impact on successful intubation and management of the artificial airway.
This article provides an update on some of the newest devices and technology available for respiratory and emergency care departments, highlighting how these innovations can assist RTs.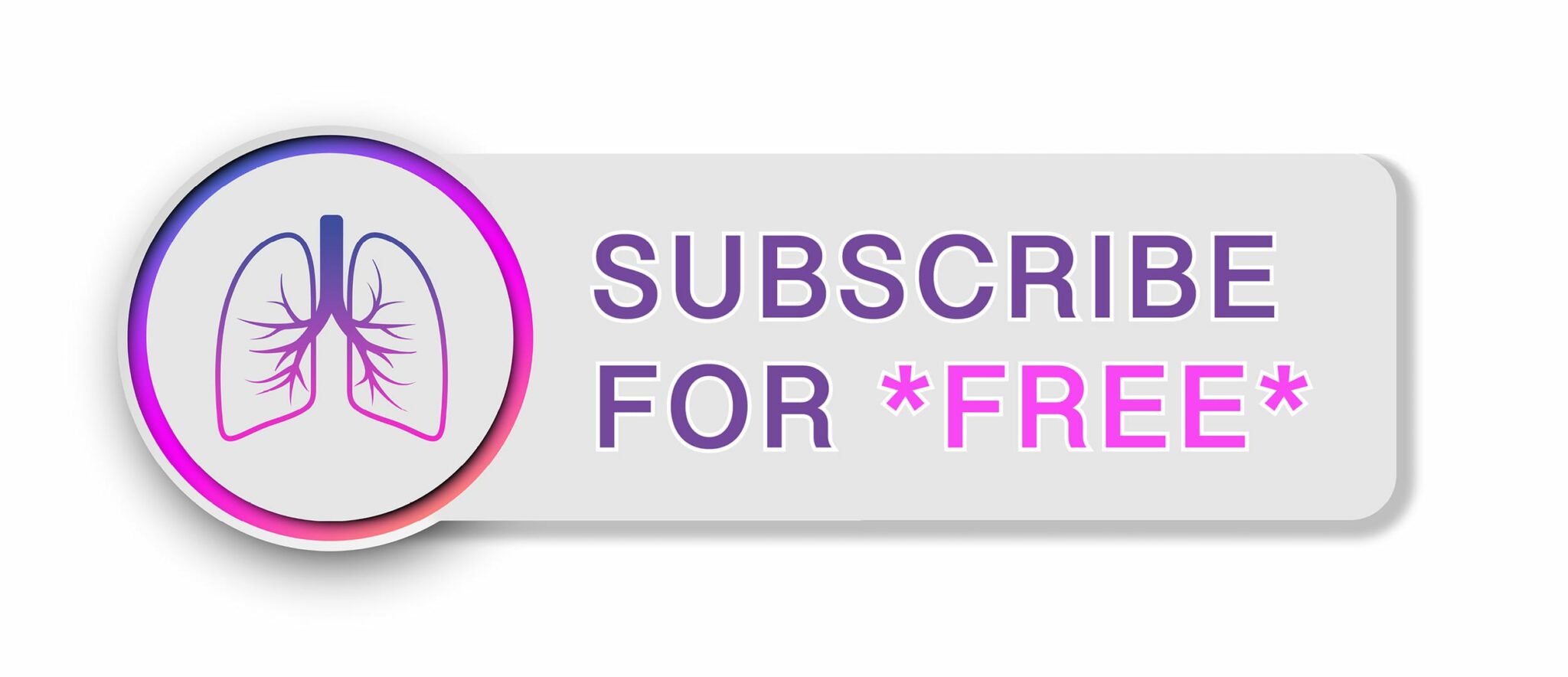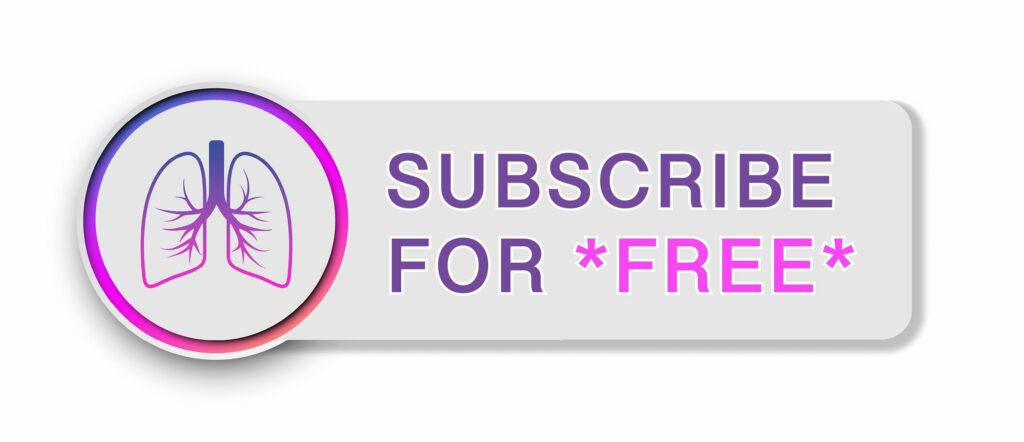 Cuffed Pediatric Endotracheal Tubes
Cuffed endotracheal tubes have become the standard of care in pediatric practice, primarily due to their ability to reduce pressure on the cricoid while ensuring an effective airway seal.1 Adding to the available options, Medtronic introduced the Shiley pediatric oral/nasal cuffed endotracheal tube with TaperGuard cuff in the United States in September, extending the TaperGuard technology to the smallest patients requiring invasive ventilation support.
TaperGuard technology ensures an adequate air and fluid seal, safeguarding the lower airway and optimizing ventilation delivery, according to Pamela Lee, director of communications for respiratory interventions at Medtronic. The cuff's tapered shape reduces the material's overall bulk, which in turn decreases the insertion force that can cause upper airway trauma.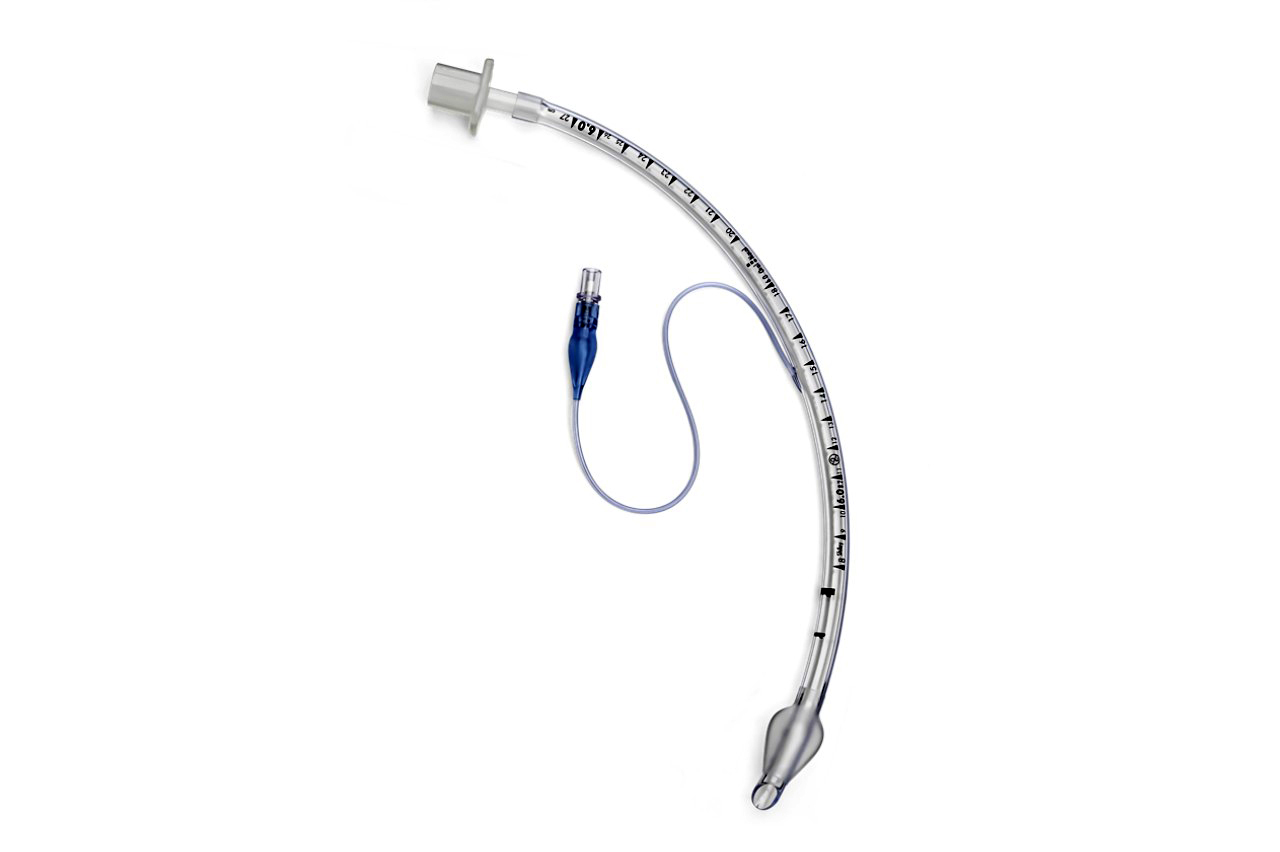 Cuffless endotracheal tubes, which rely on a cricoid seal to maintain ventilation pressures, have been associated with air leakage and laryngeal injury, possibly due to inappropriate tube sizing, resulting in increased tube exchanges.2 The Shiley cuffed endotracheal tube can address sizing challenges to obtain a cricoid seal through its ability to inflate or deflate the cuff as needed, according to Lee. The sleeker design of the TaperGuard cuff also facilitates more airflow around the deflated cuff compared to a standard-shaped cuff, she said. 
Additionally, evidence-based glottic markers guide the clinician in proper placement. The cuff's positioning closer to the tube's distal tip increases the margin of safety, reducing the risk of the cuff coming into contact with the vocal cords during neck movement, trans-vocal cord placement, or endobronchial intubation of the tip.3
The tube is made from a thermosensitive, non-DEHP plasticizer that softens at body temperature, avoiding exposure to DEHP—a potentially harmful chemical. With an inner diameter ranging from 2.5 mm to 6 mm, the tube features a standard 15-mm connector compatible with common ventilatory equipment and includes a radiopaque line.
Endotracheal Tube Holders
Endotracheal tube holders not only serve as a valuable tool for RTs in performing endotracheal tube intubations but also improve care for critically ill patients. Compared to adhesive tape, they reduce complications like lip ulcers, facial skin tears, and tube dislodgement.4
Last summer, Dale Medical Products Inc launched a new endotracheal tube holder, BreezeLock, designed to secure endotracheal tubes sized 7 to 10 mm. BreezeLock features a cushioned neckband for comfort on the face and neck and permits patient positioning in supine or prone without the worry of hard plastics causing skin damage or discomfort, according to James Spitzer, director of sales and marketing at Dale Medical Products.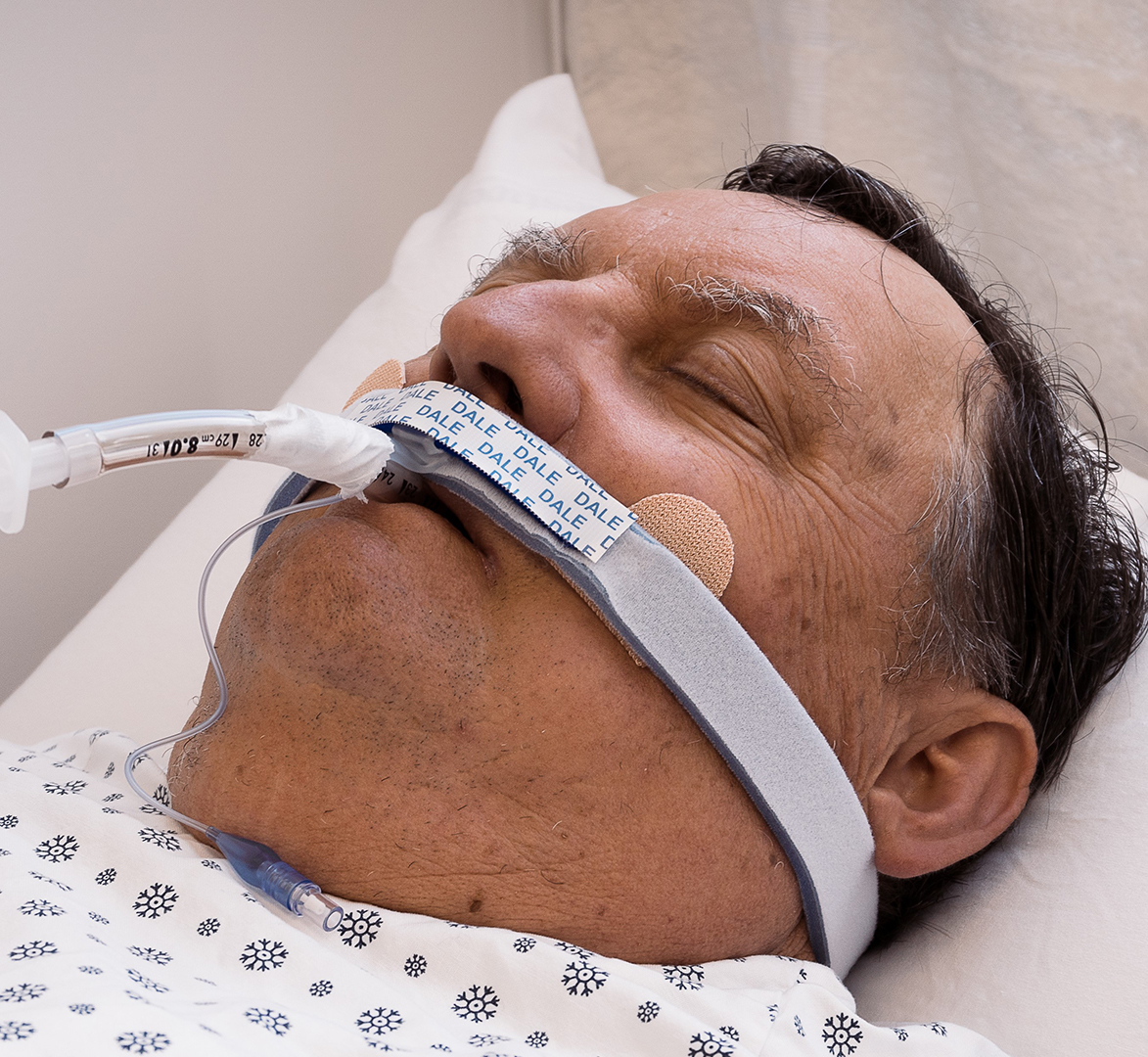 The adhesive base, which secures the neckband to the face, is skin-friendly and can remain in place for up to three days. Breezelock offers several placement options to accommodate patients with facial hair or injuries. Hook and loop closures at the ends of the neckband provide adjustability for a secure fit, and a "tube track" slide allows easy repositioning of the endotracheal tube, enabling clinicians to adjust it from side to side as needed, Spitzer said.
The tubing channel, made of lightweight, flexible material, is designed to resist kinking or flattening while securing the endotracheal tube. According to Spitzer, securing the endotracheal tube to the upper mouth gives clinicians easy access to perform routine oral care, reducing the patient's risk of developing ventilator-associated pneumonia (VAP).
"Respiratory therapists and nurses have stated they prefer the low-profile design of the Dale BreezeLock over other holders and tape as it is more comfortable for the patients, allows them easier access to perform patient care, and that the holder is less overwhelming to see on the patient by family members," said Spitzer.
Tracheostomy Tube Holders
Tracheostomy tube holders, designed to secure and minimize movement of tracheostomy tubes, offer an alternative to tape that may promote improved skin care and patient comfort. Options include Respiralogics' Danny Ties and Dynarex's Resp-O2 breathable foam trach tube holder.
According to Beth Keifer, director of Respiralogics, Danny ties are designed for a more comfortable fit around the neck for patients of all ages. Made of absorbent cotton, these holders have smooth edges that minimize skin irritation and reduce skin breakdown beneath the collar. Their quilted design evenly distributes the collar's pressure around the neck, preventing pressure points on the skin, said Keifer.
Danny Ties have tapered ends on the collar straps, facilitating quick threading through the tracheostomy tube's eyelets and changes in collar position. The collar is engineered to hold its shape without folding around the neck when the patient turns and doesn't stretch when it absorbs moisture, noted Keifer. Danny Ties can be washed, dried, and reused for the same patient, per institutional policy.


Danny Ties are available in three sizes: extra small (6- to 10-in neck), pediatric to small adult (9- to 20-in neck), and adult (19- to 25-in neck). Jimmy Proof Straps, also made of cotton with reinforced stitching to prevent stretching and rolling, can be used with Danny Ties to reduce the risk of accidental disconnects from the ventilator circuit.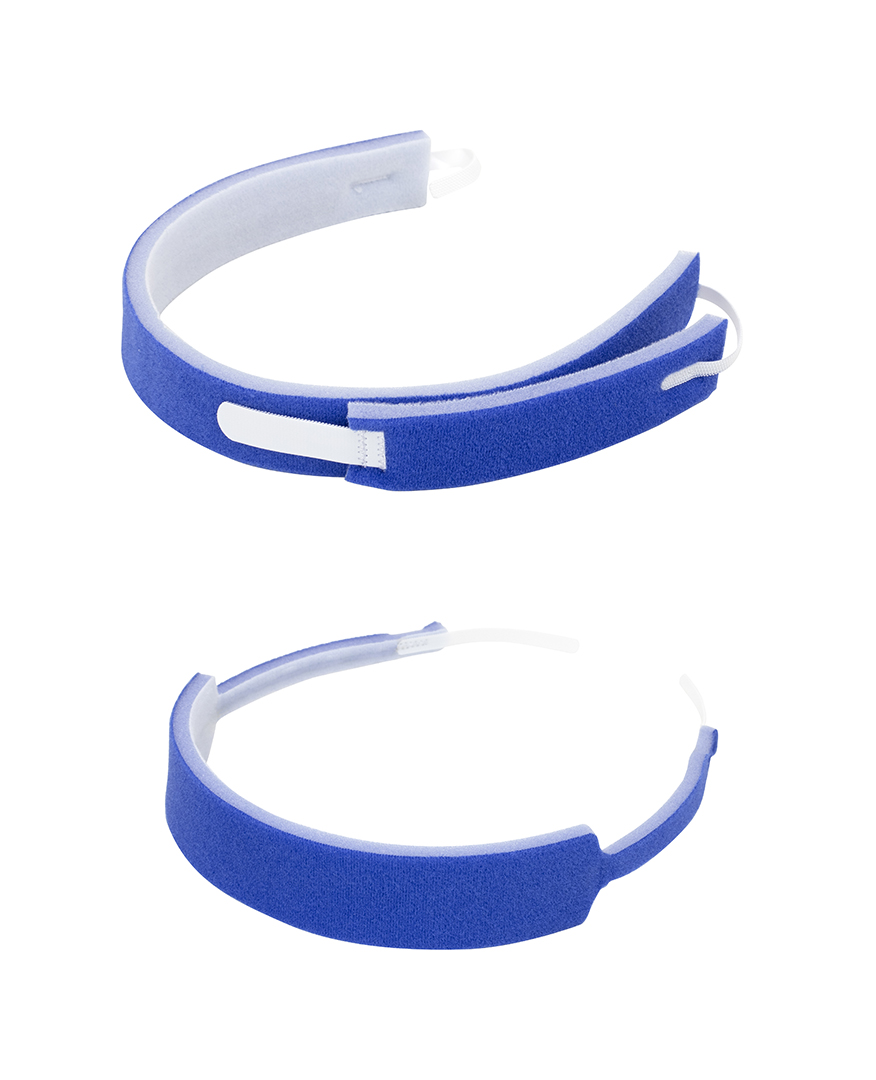 Another product in this category, Dynarex's Resp-O2 breathable foam trach tube holders, are designed to address everyday challenges RTs face in caring for tracheostomy patients, according to Barry Zuckerman, Dynarex Resp-O2 product specialist, and Susan Taplinger, Dynarex content marketing lead editor.
Dynarex's holders are designed to hold tracheostomy tubes safely and reliably in place while ensuring uninterrupted airflow. Their open-cell foam design promotes skin aeration, while a moisture-wicking lining helps keep the surrounding area dry.
Zuckerman and Taplinger noted that Dynarex designed the holders with stitching rather than ultra-welding to create a more comfortable edge and minimize the risk of irritating patients' skin. The design helps prevent skin breakdown and severe wounds that could compound respiratory therapy with the need for advanced wound care.
The holders are available in one- or two-piece designs and come in various sizes, including bariatric.
Cuff Manometers
Artificial airway intracuff pressure management is critical to minimizing complications associated with intubation and tracheostomy tubes. Research indicates that the conventional method for cuff pressure readings is unreliable and that 52% of intubated patients are out of therapeutic cuff pressure range, putting them at risk for ventilator-associated events or tracheal damage.5,6
Cuff pressure that's too high can cause tracheal injuries, while cuff pressure that's too low can cause secretions to leak past the endotracheal tube into the lungs—a risk factor for VAP.7 Maintaining cuff pressure between 20 and 30 cm of water is recommended to lower the risk of complications.6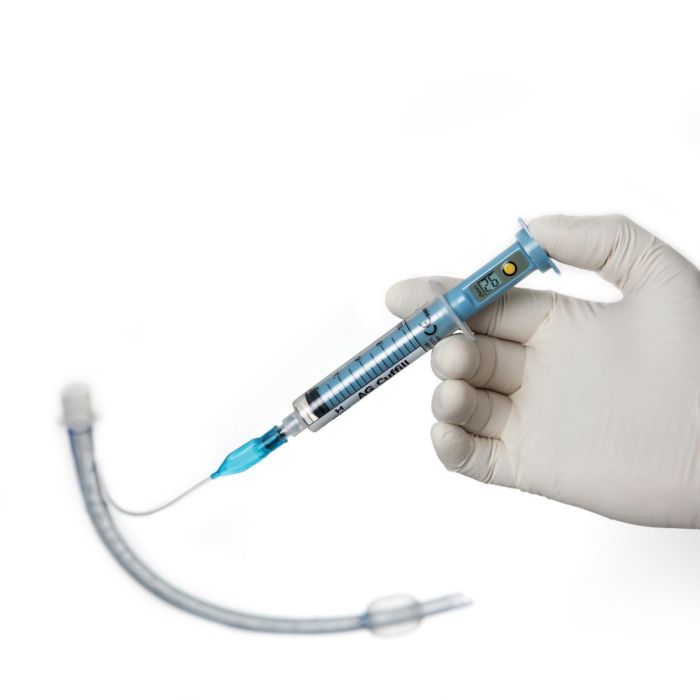 Cuff manometers can assist in keeping patients in the appropriate pressure range. Medline's AG Cuffill manometer controls cuff volumes and measures cuff pressure for cuffed endotracheal tubes, trach tubes, and laryngeal mask airways.
"Manometry devices such as the AG Cuffill device can help ensure intracuff pressures are within the clinically acceptable range while providing clinicians with a cost-effective means to improve airway management," says James Donegan, clinical resource manager at Medline.
The AG Cuffill provides digital volume and pressure readouts within a margin of +/-2 cm of water, according to the company. The device is recommended for single-patient use to help reduce cross-contamination risk.
Video Laryngoscopes
Airway management has benefited from the addition of video laryngoscopy, first introduced in 2001 with the Glidescope.8 Studies highlight its advantage in easing intubation difficulty and increasing first-attempt success rates compared to direct laryngoscopy, the long-time standard approach.9
During the COVID-19 pandemic, the use of video laryngoscopy rose due to its efficacy, safety profile, and ability to limit clinicians' exposure to virus-transmitting aerosols. Consequently, airway management consensus guidelines were updated in several countries to recommend video laryngoscope as a first-line device for endotracheal intubation.10
Among devices in this category is Flexicare's ProVu video laryngoscope. According to Gabriela Arita, marketing coordinator at Flexiare, ProVu's image quality, adaptive lighting, and true-color technology provide a clear view of the airway and reduce the shadowing effect of an endotracheal tube when inserted into the upper airway.
Addressing concerns about reusable laryngoscope handles, which are considered high risk due to potential bacterial contamination that can lead to hospital-acquired infections,11 Arita noted that the ProVu Video Laryngoscope blade and handle are single-use, limiting the handling of a contaminated device and reducing cross-infection risk. The ProVu display can be sanitized using standard disinfectants.
With a user-friendly "plug-and-go" interface, the ProVu activates with a simple button press and is ready for use.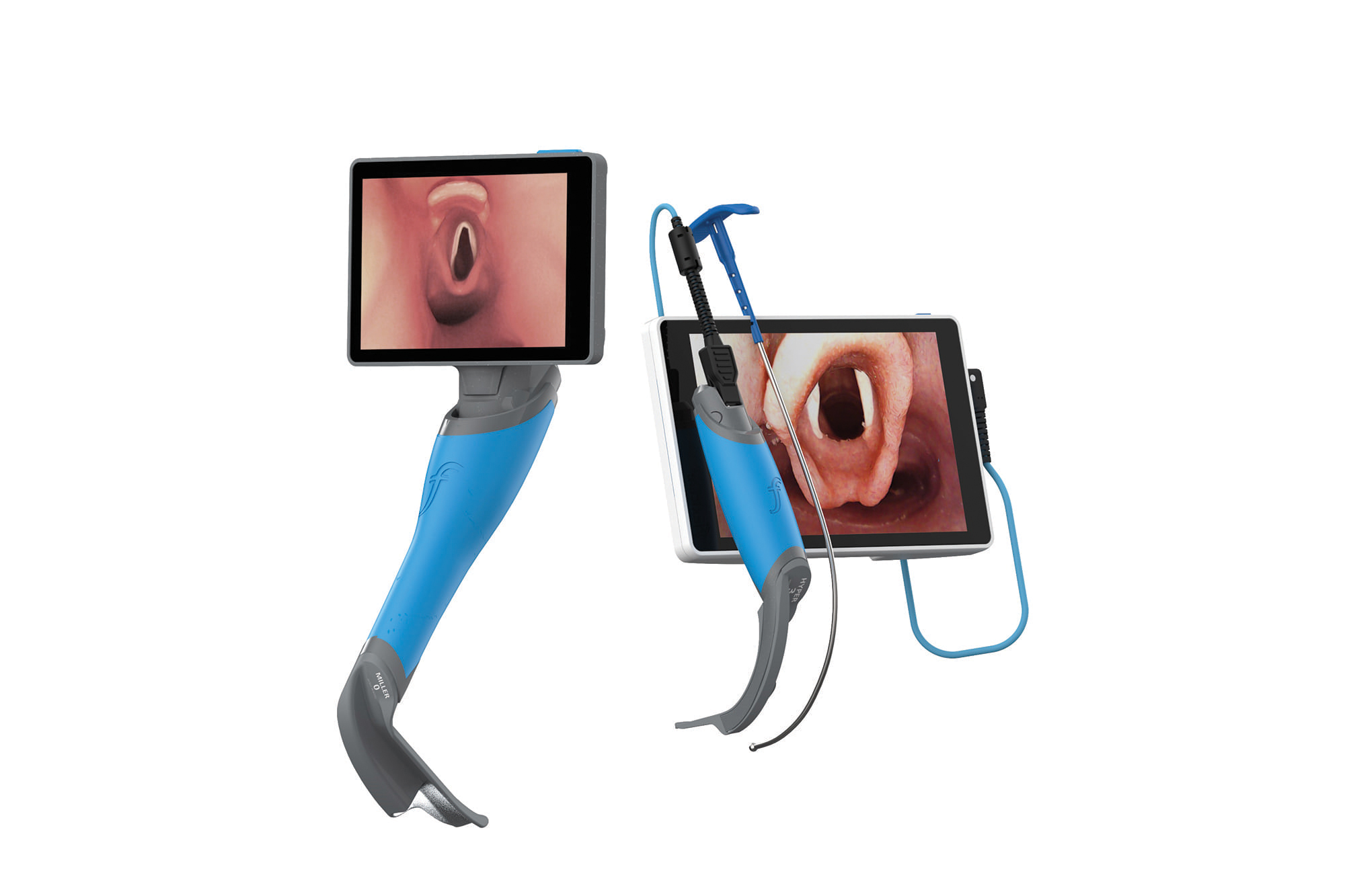 New Technologies Enhancing Outcomes
Over the years, advancements in education and technology have led to new techniques and devices that have aided in airway evaluation and intubation, contributing to reduced intubation attempts and the overall success of airway procedures.13
Today, robotic video endoscopes can guide intubation based on image recognition, while point-of-care cervical ultrasounds and artificial intelligence models with facial analysis have emerged as ways to predict difficult airways.
However, while technology progresses, it's essential to adapt its application based on specific populations, local environments, and available resources, a recent study suggests.12 The researchers said, "Regardless of scientific discoveries and technologies, an airway management plan should be well-structured. Further research in the clinical setting is fundamental to support the use of these new technologies in the operating room, intensive care, and emergency department."
---
RT
Alyx Arnett is associate editor of RT. For more info, contact [email protected].
---
References
Wani TM, John J, Bahun V, et al. Endotracheal tube cuff position in relation to the cricoid in children: a retrospective computed tomography-based analysis. Saudi J Anaesth. 2021;15(4):403-8.
Chen L, Zhang J, Pan G, et al. Cuffed versus uncuffed endotracheal tubes in pediatrics: a meta-analysis. Open Med (Wars). 2018 Sept 8;13:366-73.
Ho AM, Aun CS, Karmakar MK. The margin of safety associated with the use of cuffed paediatric tracheal tubes. Anaesthesia. 2002;57(2):173-175.
Landsperger JS, Byram JM, Lloyd BD, et al. Pragmatic Critical Care Research Group. The effect of adhesive tape versus endotracheal tube fastener in critically ill adults: the endotracheal tube securement (ETTS) randomized controlled trial. Crit Care. 2019 May 7;23(1):161.
Khan MU, Khokar R, Qureshi S, et al. Measurement of endotracheal tube cuff pressure: instrumental versus conventional method. Saudi J Anaesth. 2016;10(4):428-31.
Sole ML, Su X, Talbert S, et al. Evaluation of an intervention to maintain endotracheal tube cuff pressure within therapeutic range. Am J Crit Care. 2011;20(2):109-18.
Lorente L, Lecuona M, Jiménez A, et al. Continuous endotracheal tube cuff pressure control system protects against ventilator-associated pneumonia. Crit Care. 2014 April 21;18(2):R77.
Choi GJ. The golden era of videolaryngoscopy: costs we should consider. Korean J Anesthesiol. 2022;75(4):293-94.
Aziz M. Advances in Laryngoscopy. F1000Res. 2015 Dec 8;4:F1000 Faculty Rev-1410.
Cook TM, El-Boghdadly K, McGuire B, et al. Consensus guidelines for managing the airway in patients with COVID-19: guidelines from the Aifficult Airway Society, the Association of Anaesthetists the Intensive Care Society, the Faculty of Intensive Care Medicine and the Royal College of Anaesthetists. Anaesthesia. 2020;75(6):785-799. doi:10.1111/anae.15054
Lowman W, Venter L, Scribante J. Bacterial contamination of re-usable laryngoscope blades during the course of daily anaesthetic practice. S Afr Med J. 2013 Feb 19;103(6):386-89.
Vasconcelos Pereira A, Simões AV, Rego L, Pereira JG. New technologies in airway management: A review. Medicine (Baltimore). 2022;101(48):e32084.