Boston Scientific Corp has completed CE Mark for the Exalt Model B Single-use Bronchoscope, a single-use device designed for bedside procedures in the ICU, operating room, and bronchoscopy suite.
Limited market release is expected to commence in Europe in the coming weeks, according to the company. The device is not available for use or sale in the United States.
The device will be offered in three sizes (slim, regular and large) to allow for use in a wide variety of bronchoscopy procedures such as secretion management, airway intubation, percutaneous tracheostomy, double lumen endotracheal tube placement and biopsies.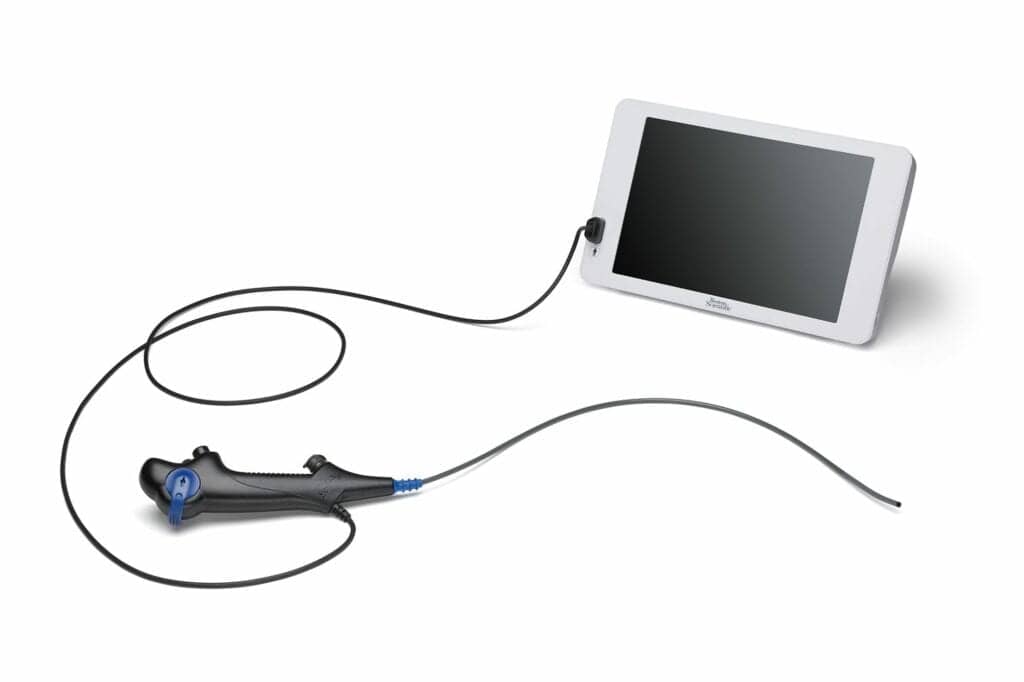 Throughout Europe, more than 1.5 million procedures involving a bronchoscope are performed each year.1 While the potential for infection due to reprocessing of reusable scopes is low, there have been reports of scope-associated contaminations and post-procedure infections.2 To combat this risk, a recent position statement from the European Society of Gastrointestinal Endoscopy (ESGE) and the European Society of Gastroenterology Nurses and Associates (ESGENA) strongly recommended the use of single-use endoscopic accessories whenever possible.3
"As single-use bronchoscopes are relatively new, continued innovation is necessary to ensure physicians can achieve direct and precise visualization into a patient's lungs and air passages," said Prof. Dr. Kaid Darwiche, head of the Department of Interventional Pneumology at Ruhrlandklinik in Germany. "The EXALT Model B Bronchoscope provides clear, crisp imaging and high-powered suction – both of which are critical to successfully identify any abnormalities in the patient's airway."
"Single-use scopes are emerging as the preference for many physicians due to their ability to eliminate the risk of scope-related infection that may result from ineffective reprocessing while also increasing operational efficiencies in the hospital setting," said Dave Pierce, executive vice president and president of MedSurg and president of Endoscopy, Boston Scientific. "Innovation is central to our mission, and the EXALT Model B Bronchoscope is designed to provide physicians with the high-quality functionality and feel of a reusable scope, while addressing heightened patient safety needs and improving efficiency."
---

References
Data on file at Boston Scientific Corporation. Market research is as of 2019 and includes projections for 2020, incorporating estimates for the COVID-19 pandemic.
Mehta A, Muscarella L. Bronchoscope-related "superbug" infections. CHEST Journal. 2019; 157(2). DOI:https://doi.org/10.1016/j.chest.2019.08.003
Beilenhoff Ulrike et al. Reprocessing in GI endoscopy: ESGE–ESGENA Position Statement – Update 2018, Endoscopy 2018; 50