Good Morning Vietnam
A respiratory conference held at the University of Medicine and Pharmacy in Ho Chi Minh City brought some new concepts to physicians, including the value of oxygen devices, protective lung strategies, and the importance of sleep disorders testing.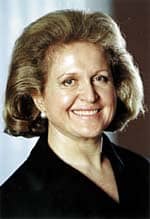 From left, Larry Conway, RRT; Paul Mathews, PhD, RRT, FCCM, FCCP; Pham Long Trung, MD, PhD; Le Thi Tuyet Lan, MD, PhD; and Doug McIntyre, RRT.
At 6:15 pm, the wheels touched down for the final time on my journey from Tupelo, Miss. I was ending 44 total hours of transit, plus 1 day lost to the international dateline until I was finally in Vietnam. A bus took us from the plane to the terminal for baggage collection, customs, and our first interaction with the Vietnamese culture. After leaving the airport, our senses were assaulted by the mass of people awaiting our fellow travelers. The scene was similar to what we encountered in Costa Rica last summer, but unlike anything I have ever seen in a United States airport. The crowd pressed in, trying to catch a glimpse of their loved ones. Taxi drivers struggled to catch passengers' eyes so they could get business. Guards worked to keep the crowd under control and the drivers from becoming too aggressive.
Owing to a ticketing error, Doug McIntyre, RRT, former director of respiratory care at the University of Mississippi Medical Center, and current director of respiratory care at St Charles Parish Hospital near New Orleans, and I arrived 10 hours later than the leader of our team, Paul Mathews, PhD, RRT, FCCM, FCCP, associate professor at the University of Kansas, Kansas City, past president of the American Association for Respiratory Care (AARC), and a long-time international lecturer. Doug and I had "enjoyed" an extended layover in the Hong Kong airport. It had been a long trip including other stops in Memphis, Detroit, New York, and Vancouver. The quality of the food, service, and amenities on the Cathay Pacific flight reminded me of air travel in the United States before the impact of competition and deregulation. I am mindful, however, of how much more the tickets for Cathay Pacific cost than did the domestic tickets.
The conference we attended was the culmination of the efforts of Le Thi Tuyet Lan, MD, PhD. Lan was an international fellow of the AARC in 2000. After returning to Vietnam, she began seeking to arrange a conference on respiratory care at the University of Medicine and Pharmacy in Ho Chi Minh City where she is senior lecturer in the Department of Physiology and the Faculty of Medicine. Following a few false starts and scheduling difficulties, she eventually was referred to Mathews.
Mathews developed a curriculum and faculty for the conference. In 2000, I had the opportunity to travel to Costa Rica as part of a six-member faculty headed by Mathews to present a course on mechanical ventilation to a group of physicians. Based on the curriculum—especially the inclusion of a presentation on sleep disorders—Mathews asked me to be a member of the faculty for this 4-day Vietnam conference. McIntyre was asked to be the third member of the team.
The Vietnamese physician education model is unlike that in the United States where an individual must have an undergraduate degree prior to receiving physician training and the MD credential. This makes comparing the two systems somewhat difficult, especially for a non-
educator like myself. However, it appears that Vietnamese physicians are well versed in medical and diagnostic knowledge. What appears to be lacking in the Vietnamese health care system, specifically regarding respiratory care, is the technological knowledge to translate their knowledge of disorders and treatments efficiently into therapy. In the United States, this knowledge is the province of the respiratory therapist. Physicians in the United States do not have to know the specifics of various oxygen devices, treatment units, or ventilators. The physician, often in collaboration with respiratory therapists, determines the best course of treatment for each patient. The respiratory therapist is responsible for knowing how to best achieve this treatment.
There is great interest in getting this "missing piece" into the Vietnamese health care system. Fortunately, the blueprint of how to accomplish this goal has been developed and tested in other countries—more specifically in Latin America. While in Ho Chi Minh City, the conference faculty met with university chancellors and representatives of the Ministry of Health for the city to discuss ways to incorporate this knowledge into the education and health care systems. This could involve expanding the curriculum for physicians or nurses, or it could involve developing a new profession like respiratory therapy. Various countries have taken different approaches. In Australia, the intensive care unit (ICU) technologist performs many of the duties carried out by respiratory therapists in the United States. In Austria and Argentina, some physical therapists subspecialize in pulmonary care and take on these responsibilities. In Japan, it is the clinical engineer who fills this need. The journey has begun to find the right model for Vietnam.
The Conference
The conference was held in a lecture room at the university. The audience included about 120 physicians, some of whom also held master's degrees and PhDs. They were gracious, very interested, and faithful in attendance. One physician traveled 600 kilometers (373 miles) to attend. Lan and others provided translation, and I made a point to try to learn a few Vietnamese phrases, which was very difficult. Vietnamese is a tonal language and voice pitch, rise, and fall are critical to the correct meanings of words. Despite my efforts, Lan had to translate my Vietnamese for the attendees.
The presentations included:
Blood Gas Analysis—Theory and Technology;
Blood Gas Analysis—Interpretation, Estimation, and Evaluation;
Oxygen Supply Systems;
Oxygen Delivery Devices;
Mechanical Ventilation—Initiation, Waveforms, and Protective Lung Strategies;
Mechanical Ventilation Weaning Strategies;
Respiratory Care in Rural Areas—Thoughts and Experiences from Around the World;
Sleep Disorders Diagnoses and Interpretation of the Polysomnogram; and
Treatment of Sleep Apnea with CPAP/biPAP.
There were also numerous clinical case studies focusing on blood gases, their interpretation, and likely diagnoses. One study focused on a probable pulmonary embolus in a young female smoker taking oral contraceptives, which was especially timely. Oral contraceptives became available in Vietnam only in 1999, and the incidence of similar scenarios is certain to increase.
Because there is no laboratory for diagnosing and treating sleep disorders in Vietnam, interest in this topic was very high—especially when discussing how untreated chronic sleep disorders could present as several life-critical conditions. There is considerable interest in developing at least one sleep disorders laboratory for the country. However, follow-up treatment could be a challenge for patients living in outlying regions. Mathews' presentation on "Respiratory Care in Rural Areas" discussed the various ways therapeutic challenges have been met in countries around the world.
Concerns
This was an absolutely incredible trip. Given the past hostilities between the United States and Vietnam, many of my colleagues and friends were concerned about how we would be received. I found that there was no cause for concern; there was never any sign of hostility, mistrust, or doubt from anyone. We were simply treated as people with a common focus and information to share in order to help improve patient care.
Everyone we encountered was kind, considerate, and helpful. For example, on the Sunday before our presentations began, we met with Lan's husband for what was supposed to be a brief meeting to print handouts for the lectures. We immediately encountered problems with some files as a zip drive's power supply was destroyed by the incompatible electrical currents. We eventually connected to the Internet and downloaded new copies of files from the University of Kansas Web site. The "brief" meeting lasted all day, but Mr Lan was patient and printed the handouts as needed, despite our problems.
Nhan Kim Tam, Phan Thi Danh, and Tran Loc made sure we had a variety of eating experiences in the evenings. On our last full day in Vietnam, Loc became our guide for sight-seeing (hampered somewhat by heavy rainfall). Each morning as lectures began, chilled bottled water was brought for each of the presenters to help us face the dehydration risk of the climate. Each afternoon, chilled coconuts filled with coconut milk were brought for us, complete with straws. The attendees were complimentary, full of questions, and eager to absorb the material. Lan was a most accommodating and gracious host. In short, everyone was extraordinarily nice.
For me, there were a few especially meaningful moments that stand out in my mind. One was when I put up my very first slide with what was supposed to be the Vietnamese word for "hello." The audience started to laugh. I had placed the accent incorrectly (remember, pitch, rise, and fall are critical). The word actually meant "soup," not "hello." At the beginning of my next lecture, I redeemed myself with the correct pronunciation, but now I am known to those attendees as "Dr Soup." Another moment was when we met with Nguyen Din Hoi, MD, PhD, the Chancellor of the University and Dean of the Medical School. He presented each of us with the flag of the city. The most significant memory was the closing ceremony where each of us was presented with several gifts of appreciation by Pham Long Trung, MD, PhD, director of the Department of Chest Diseases.
Outcome
So, what will be the outcome of this conference? It certainly brought some new concepts to a group of physicians that will affect the future of health care in Vietnam. The value of oxygen devices that better control delivery was emphasized, using protective lung strategies in ventilation was stressed, and the technology and value of sleep disorders testing were made clear.
But will anything bigger come of it? I believe so. I think our presentations stressed how much can be derived from adding the basis of information and skills we described to the existing health care system. If the comments we received were more than kind words, I suspect one or all of us will eventually return to Vietnam to help and develop an educational model for this purpose and perhaps see the birth of a new health care profession.
While the medical system of Vietnam has many positives, there are some issues that need to be addressed. The nearly worldwide problem of nonstandardized cylinders for medical gases is present in Vietnam, but I think our visit brought that issue, and the risks it poses, into sharp focus. Some changes in this area are slow and costly, but many people repaint cylinders in international colors and securing cylinders properly can be done quickly and inexpensively. Errors and accidents can then be avoided.
I am relatively new to international training and lecturing, although I have had international contacts for years through the AARC International Respiratory Care Committee and the International Fellowship Program. This trip was one of the most rewarding events of my life. I believe the material we presented will make short- and long-term differences in the lives of patients in Vietnam and I hope to be involved in making these modest initial steps come to fruition. We have so much to learn from each other.
Larry Conway, RRT, is director of respiratory, neurology, and sleep disorder services, North Mississippi Medical Center, Tupelo.