The latest blood gas analyzers on the market from Siemens Healthineers, Instrumentation Labs, Radiometer America, and Nova Biomedical.
---
Siemens Healthineers
888-826-9702
www.usa.healthcare.siemens.com
The epoc blood analysis system, now available from Siemens Healthineers, provides blood gases, electrolytes, and metabolic panel results at the bedside in about 30 seconds with wireless transmission to the patient record. It is the cost-effective POC testing solution, easily integrating into any critical care setting and delivering accurate, actionable results to enable timely clinical decisions. It features room-temperature test card storage; nine measured analytes on a single test card: pH, pCO2, pO2, Na+, K+, Ca++, Glu, Hct, Lac; six calculated values: cHCO3-, cTCO2, BE(ecf), BE(b), cSO2, cHgb; and critical result reporting. (See image above.)
---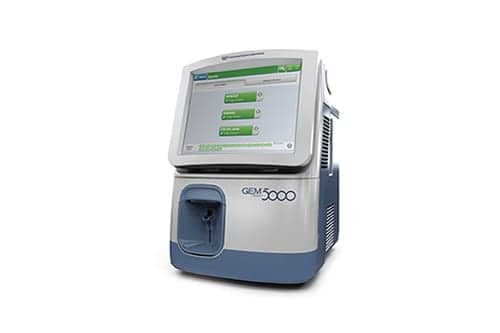 Instrumentation Laboratory
800-955-9525
www.instrumentationlaboratory.com
Instrumentation Laboratory's GEM Premier 5000 blood gas testing system enables automated, quality assurance before, during and after every whole-blood sample. With iQM2, potential errors are automatically detected, corrected and documented in real time. And, with the all-in-one GEM PAK cartridge, it's simple to obtain results in seconds, regardless of operator or location.
---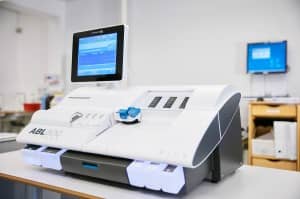 Radiometer America
800-736-0600
www.radiometeramerica.com
Radiometer America's ABL800 Flex Plus blood gas analyzer measures a full panel of up to 18 STAT parameters on the same blood sample, including pH, pCO2, pO2, SO2, ctHb, FO2Hb, FCOHb, FMetHb, FHHb, FHbF, cK+, cNa+, cCa2+, cCl-, cGlu, cLac, cCrea, and ctBil. The device supports fast diagnosis of critically ill patients and reduces the risks and patient discomfort associated with a need for collection of several blood samples.
---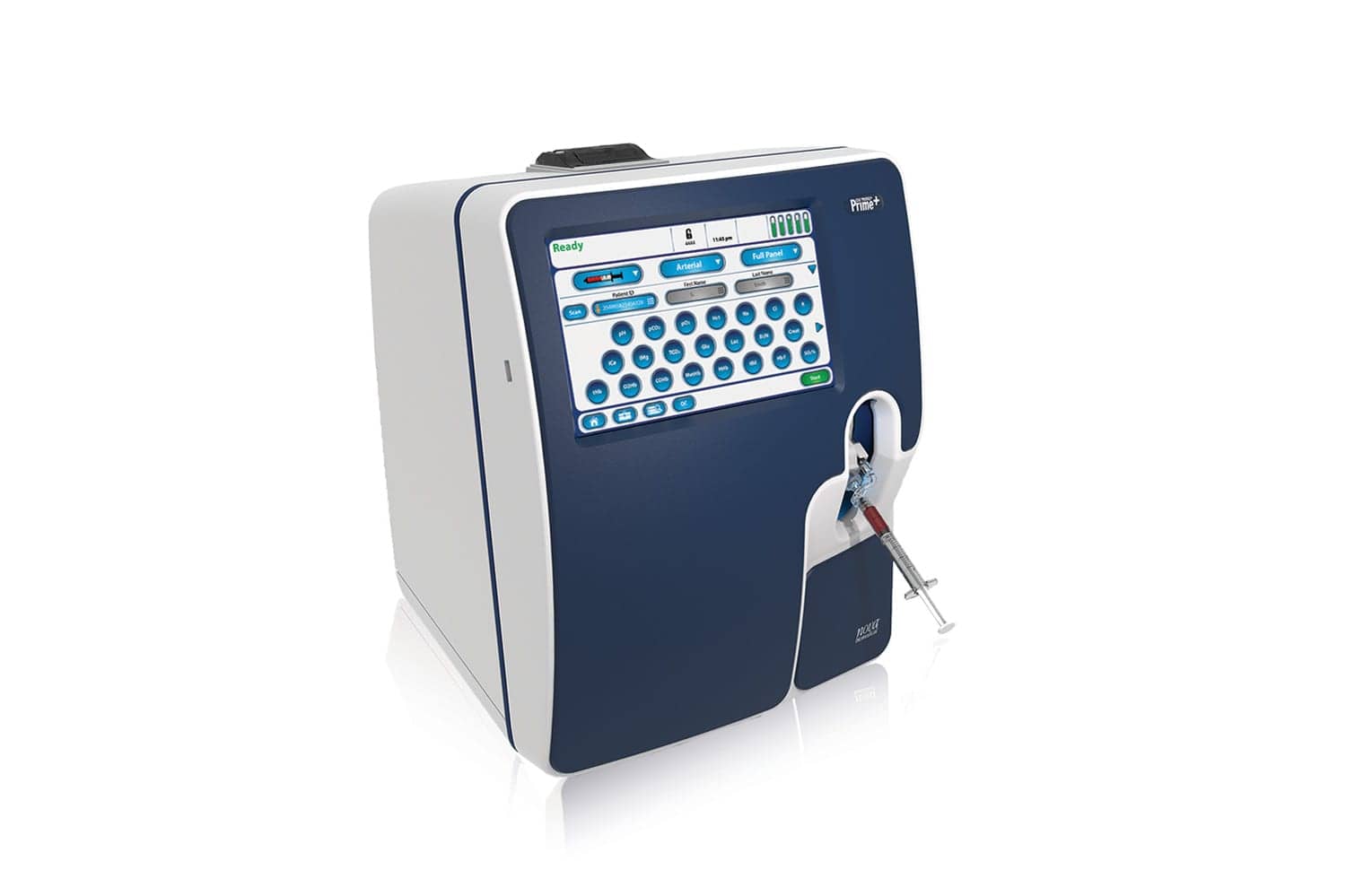 Nova Biomedical
781-894-0800
www.novabio.us
Available from Nova Biomedical, the Stat Profile Prime Plus is a comprehensive, whole blood critical care analyzer that combines blood gases, electrolytes, metabolites, CO-oximetry, and 32 calculated results in a simple, compact analyzer. Prime Plus combines maintenance-free, component cartridge technology for sensors and reagents with patented, new, maintenance-free, and non-lysing whole blood CO-oximetry technology.