RT looks at the latest ventilators and critical care products on the market from manufacturers like Breas Medical, Philips Healthcare, Zoll Medical, and more.
---
The Ventway Sparrow from Inovytec is a ground-breaking clinically proven family of ventilators which combines an elegant, compact design with the ability to stand up to the harshest of conditions. The ventilators are small, easy to use and impact resistant; suitable for life support-ventilation in COVID-19 patients, inter and intra hospital transport, it can be used for both invasive and non-invasive ventilation modes for adults and pediatrics. (See image above.)
---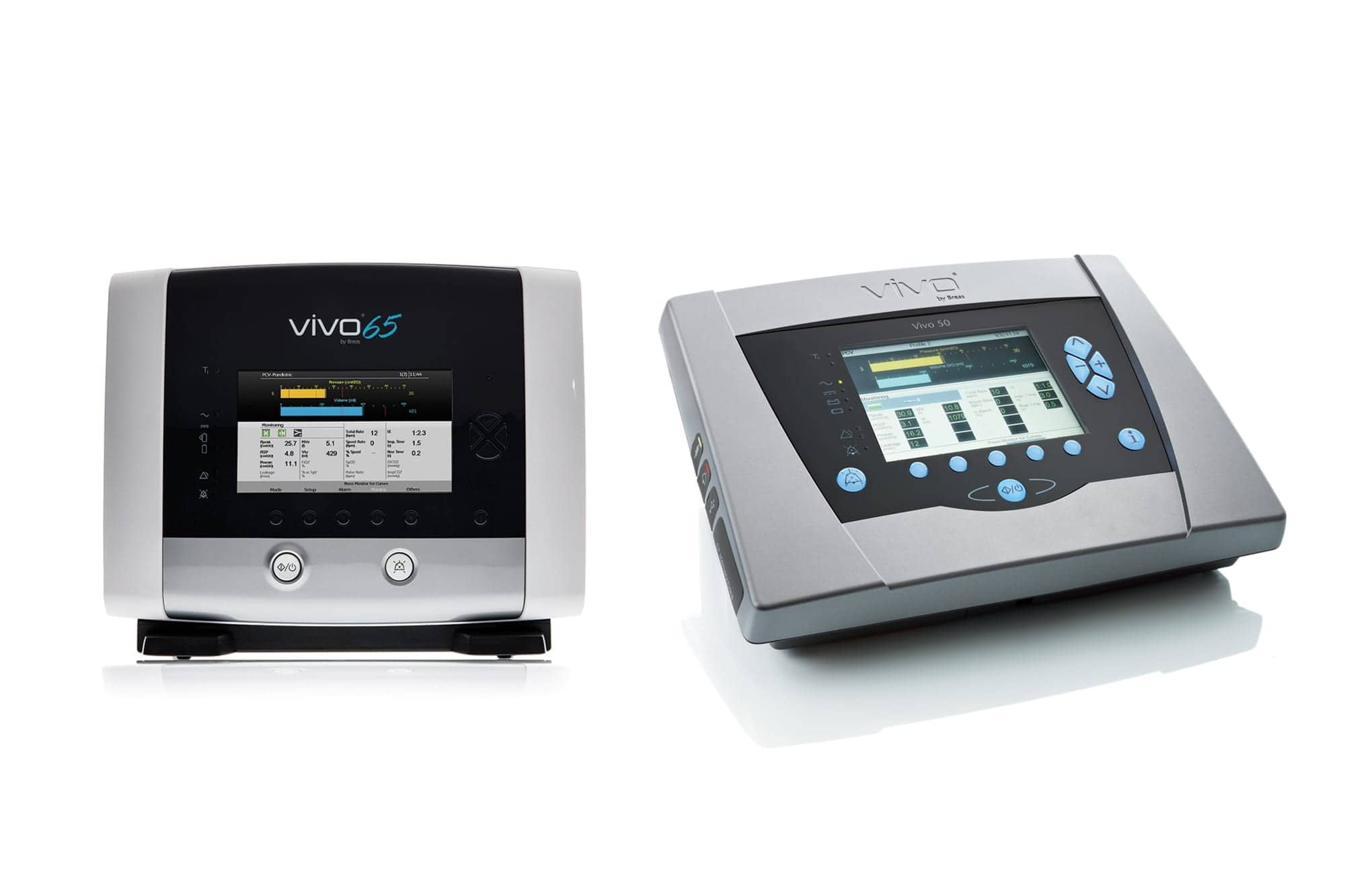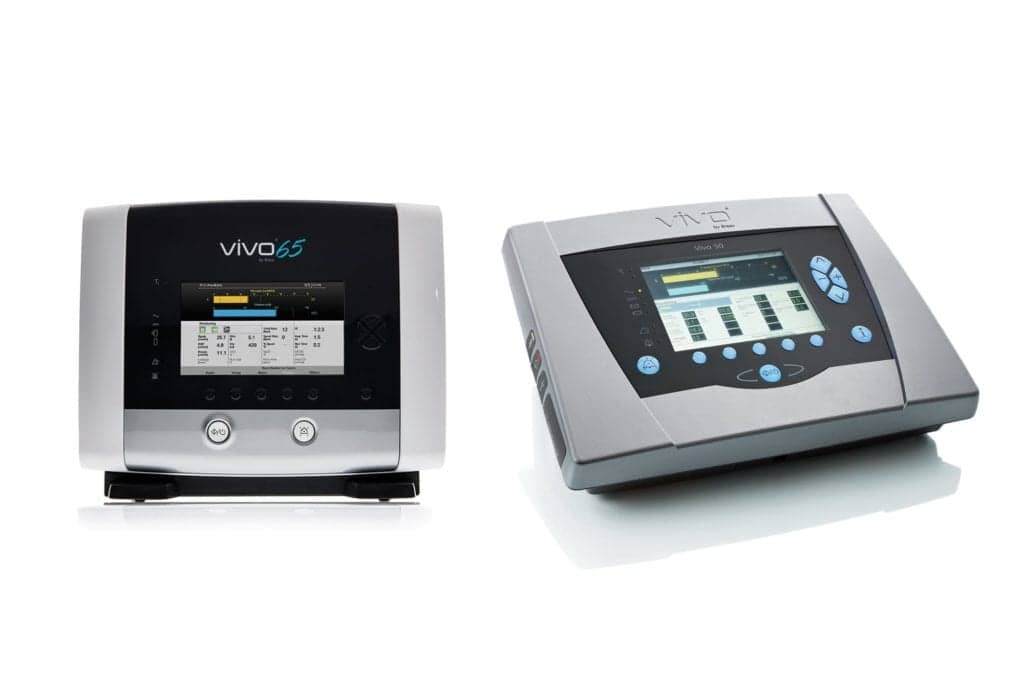 Breas Medical
855-436-8724 x 101
www.breas.us
The Vivo 65 is a life support ventilator for pediatric and adult patients 11 lbs and up. It treats a broad range of respiratory diseases and is capable of adjusting treatment through a patient's disease state with invasive dual and single limb, noninvasive and mouthpiece ventilation for hospital, LTACH/SNF and home environments. A full set of modes, SpO2, etCO2, and FiO2 monitoring, unique eSync breath by breath, leak tolerant synchronization and accurate volume delivery potentially help to reduce readmissions. Designed for mobility with 11.5 hours battery life, it is also easy to learn and operate for medical staff and homecare providers.
The Vivo 50 from Breas Medical is an advanced and robust life-support ventilator. It contains a full range of modes, SpO2, CO2, and FiO2 monitoring, and an easy-to-use menu structure. Treatment is easily adopted to patients' needs by three preset profiles and the home-adjust mode. A wide range of accessories make Vivo 50 suitable for use in the hospital, home, and mobile environments. The Vivo 50 is designed for mobility. The four-hour internal battery combined with the 8-hour click-on battery provide 12 hours of autonomy. Vivo 50 also offers an intuitive user interface making it an integrated part of hospital or home environment.
---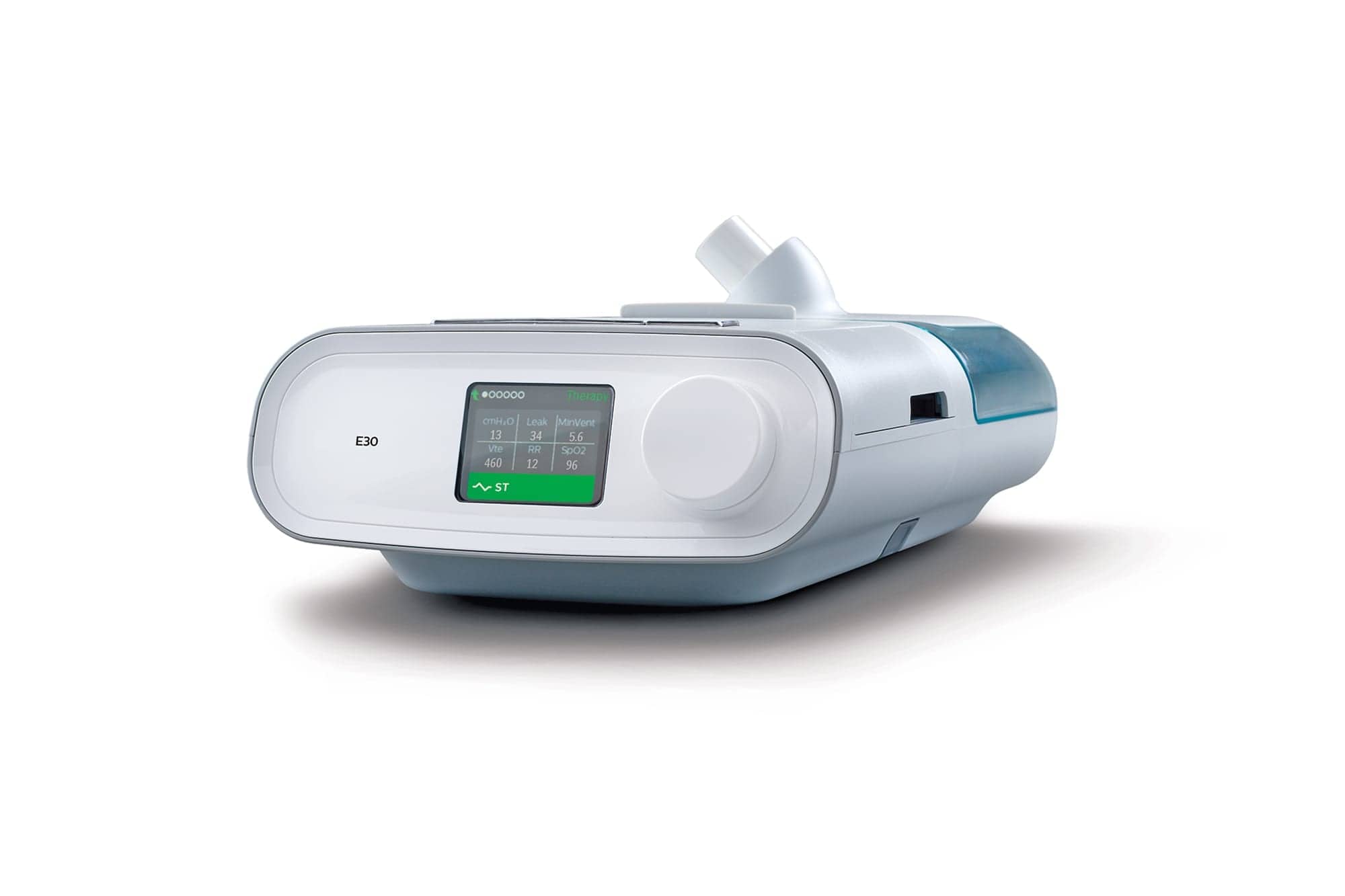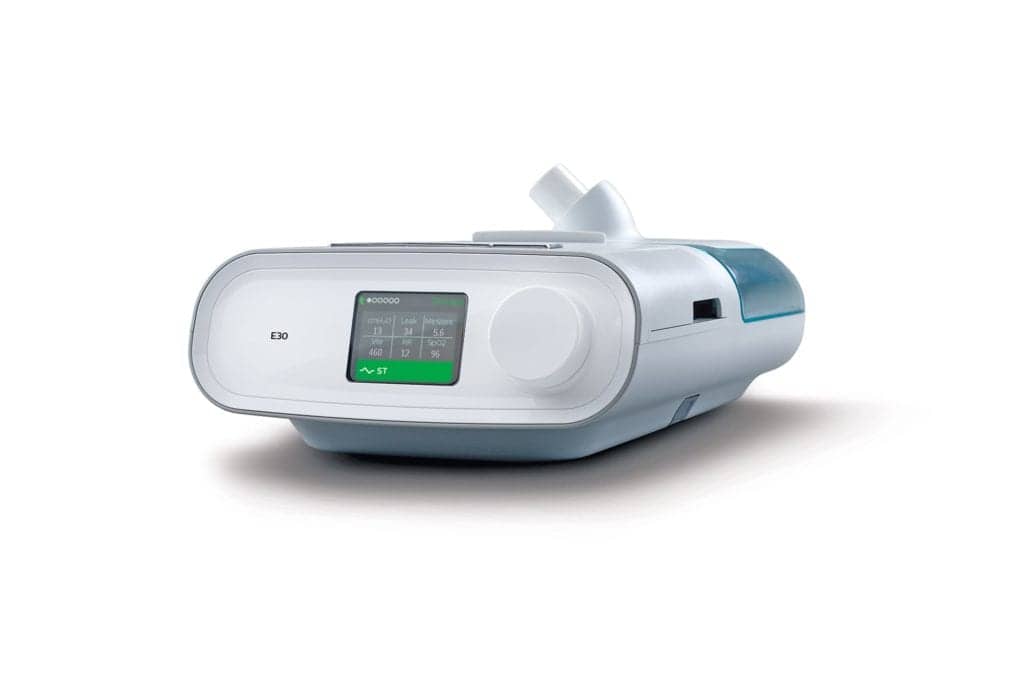 Designed for mass production, the Philips Respironics E30 emergency use ventilator meets the ever-evolving needs of healthcare workers and COVID-19 patients, helping to fill a critical shortage of hospital ventilators. Provided under US FDA emergency use authorization, E30 features visual and audible alarms allows for high-flow oxygen to support COVID-19 patients with respiratory insufficiency, both invasively and noninvasively.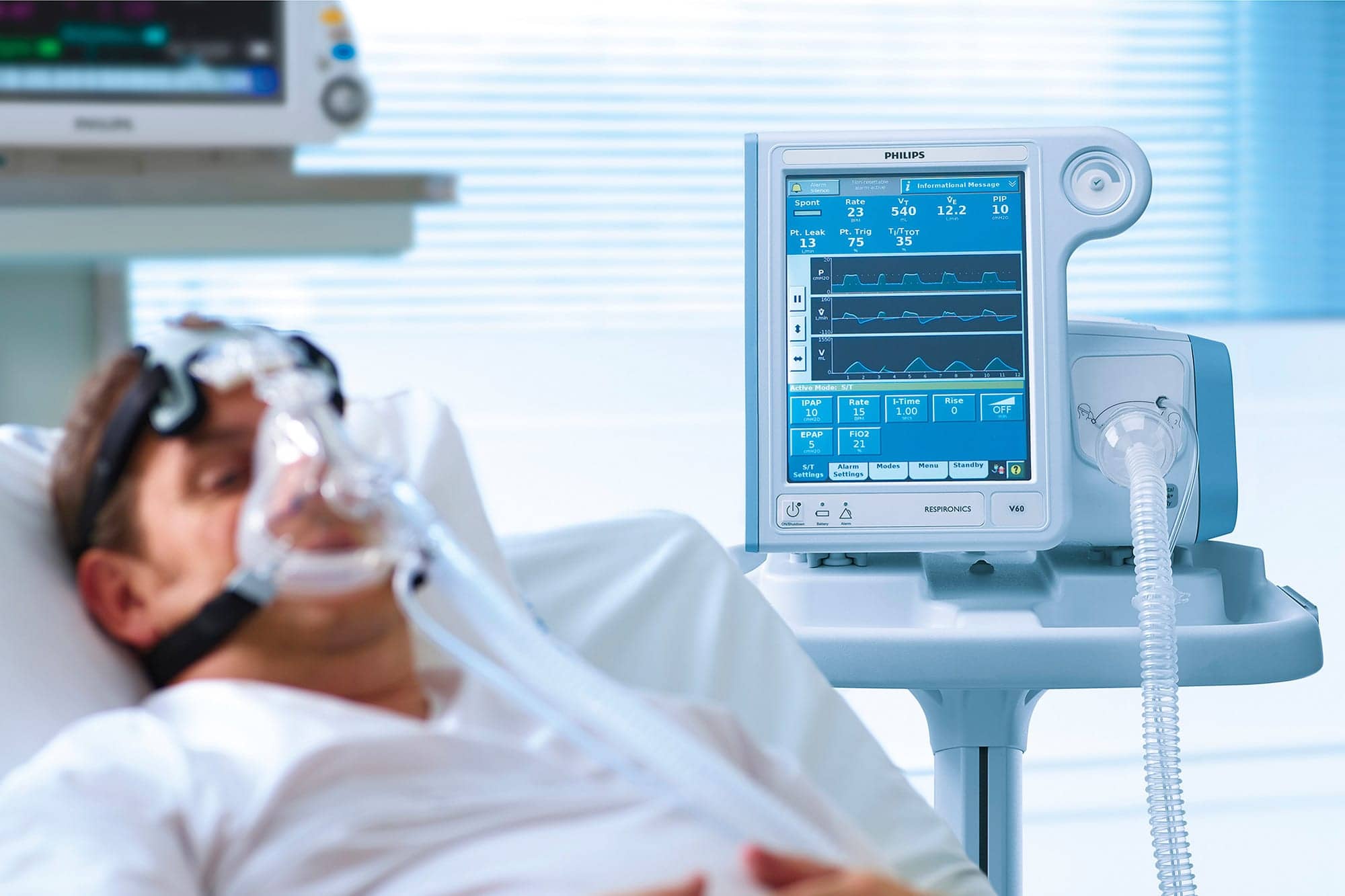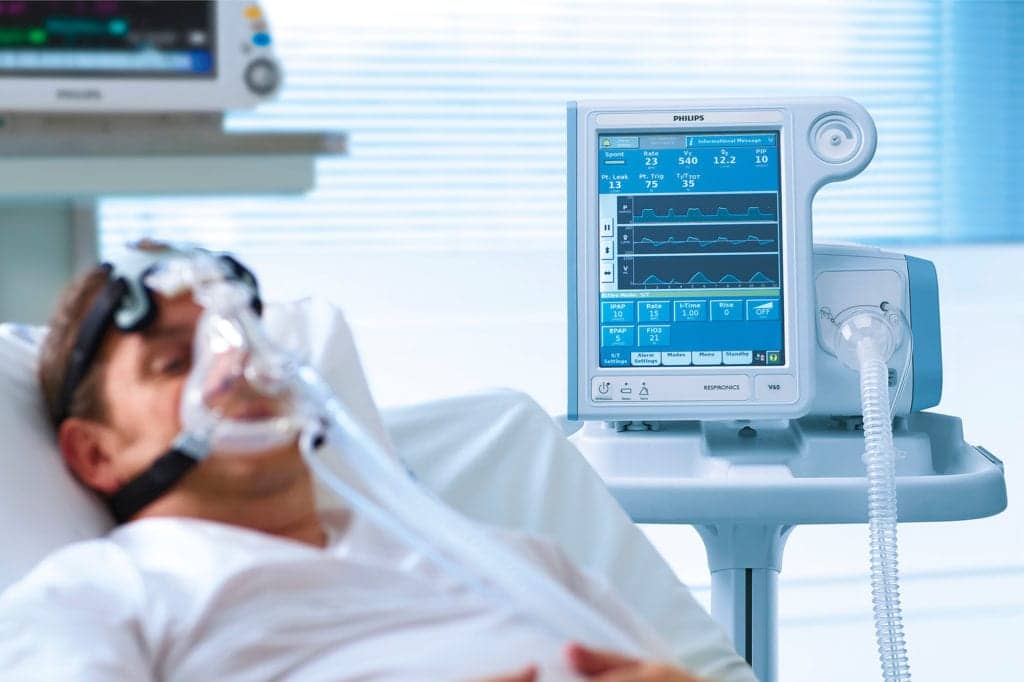 The Philips Respironics V60 ventilator is a microprocessor-controlled, bilevel positive airway pressure (BiPAP) ventilatory assist system that provides noninvasive positive pressure ventilation (NPPV) and invasive ventilatory support for spontaneously breathing adult and pediatric patients.

---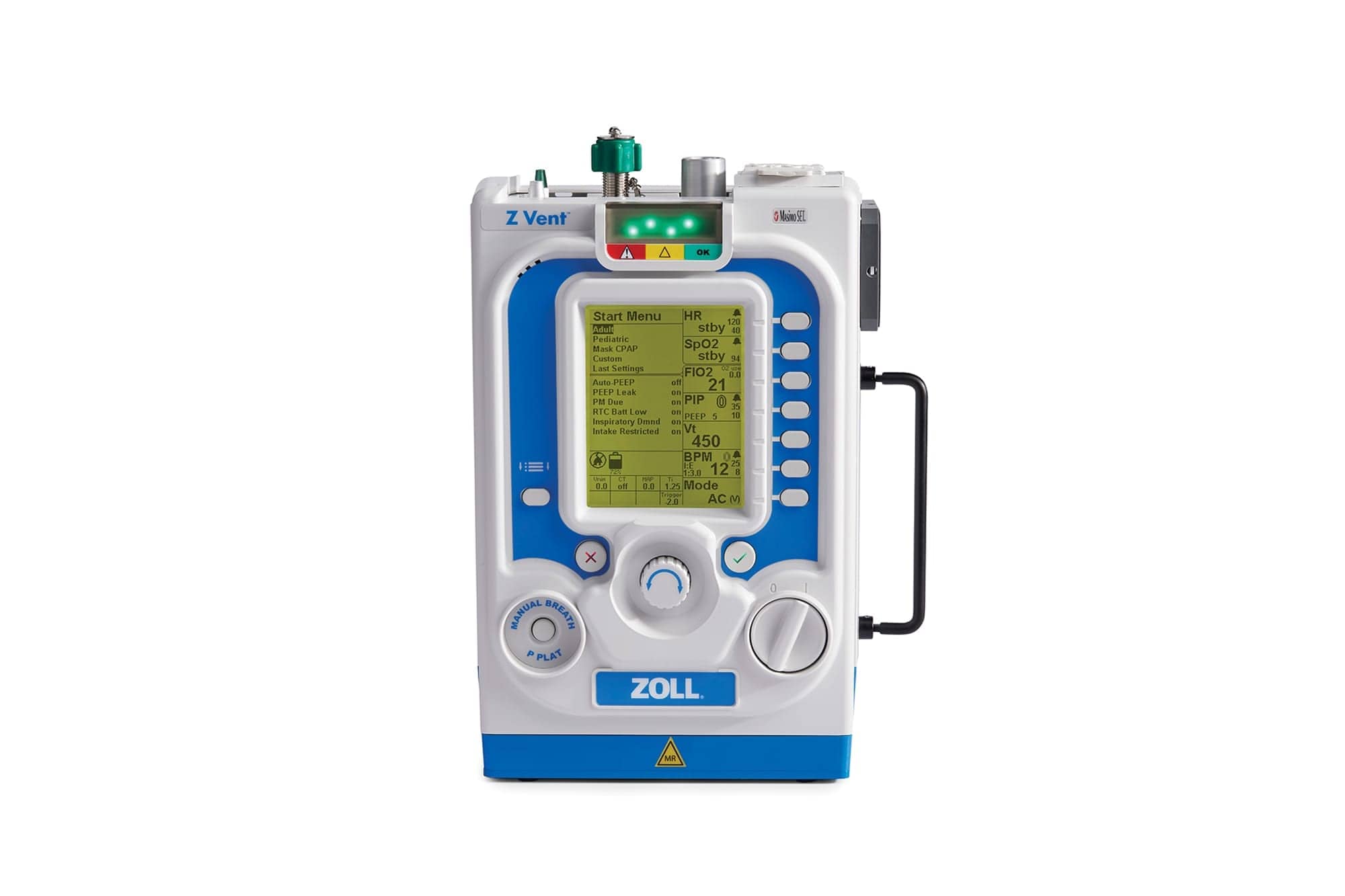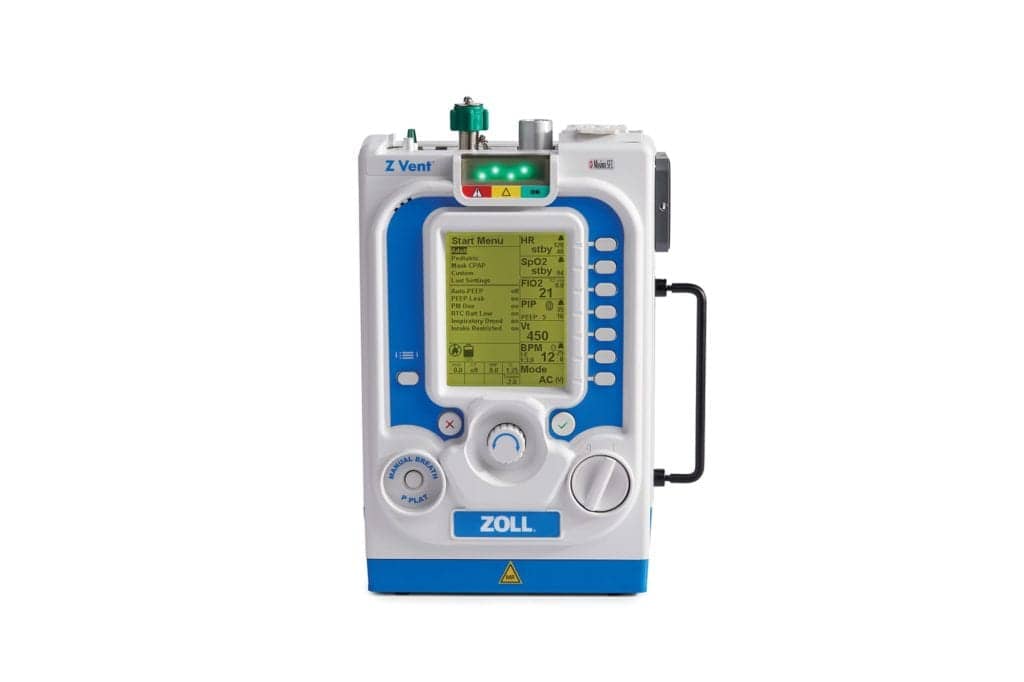 Zoll Medical Corp
800-804-4356
www.zoll.com
Zoll's Z Vent portable ventilator is easy to use, durable, and rugged. Designed to be lightweight and energy-efficient, Z Vent is ideal for all types of transport: ground ambulances, critical care transports, and air transports. Weighing less than 10 pounds, with a battery runtime of 10 hours, Z Vent is the ideal portable ventilator supporting infants through adults.
---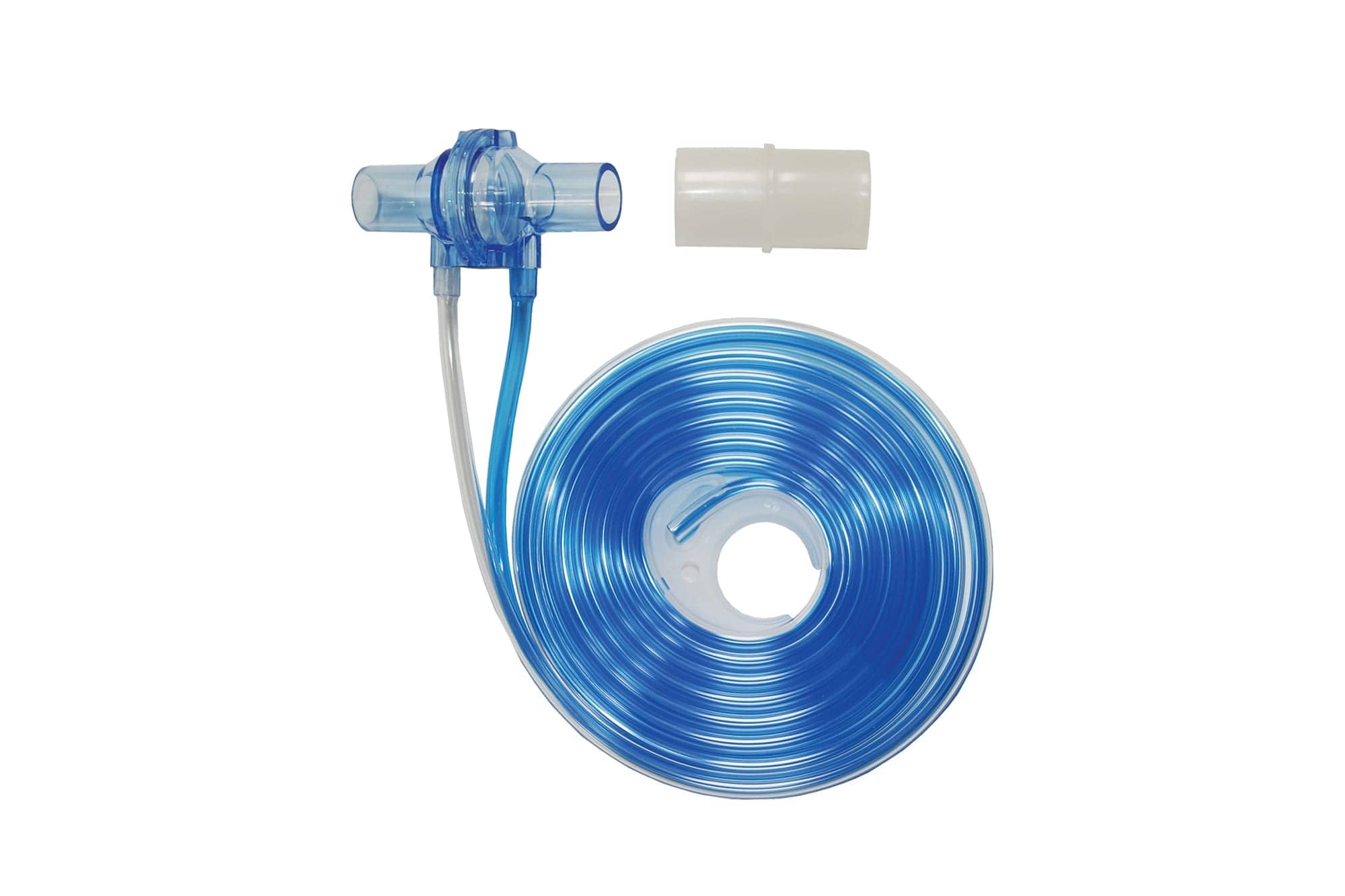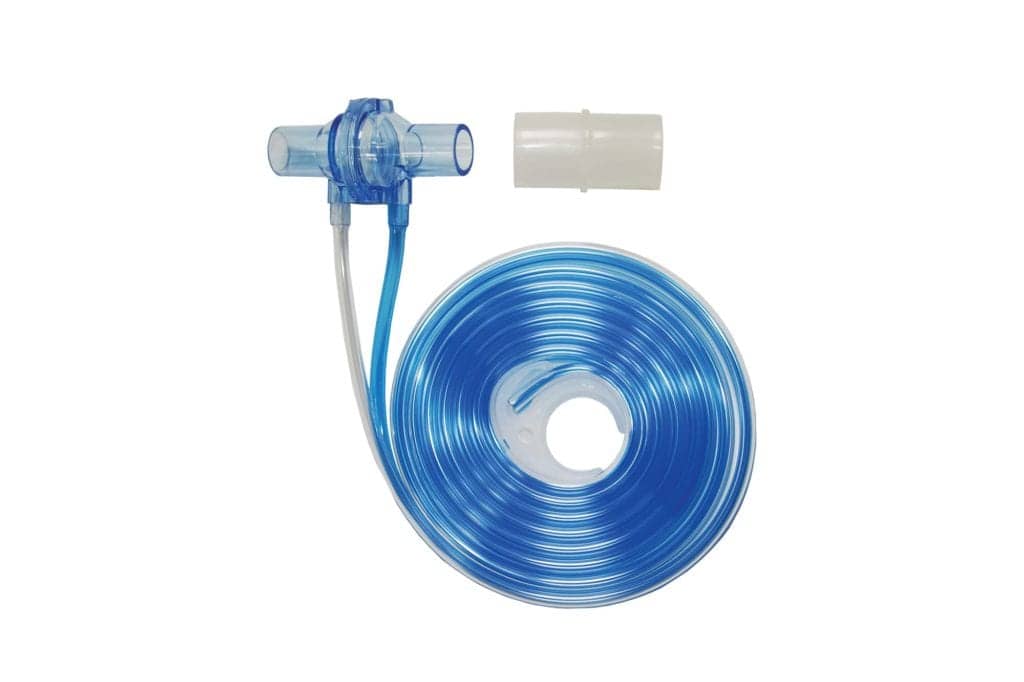 The Accutach sensor, available from B&B Medical Technologies, is a latex free, hypoallergenic, flow sensing device. The device accurately measures flow, volume, and pressures delivered to the patient and is designed to work with the H7200 VR-1 monitor, Galileo, Amadeus, Veolar, Raphael, G5, and C2 ventilators. The Accutach can be used for both pediatric and adult patients.
---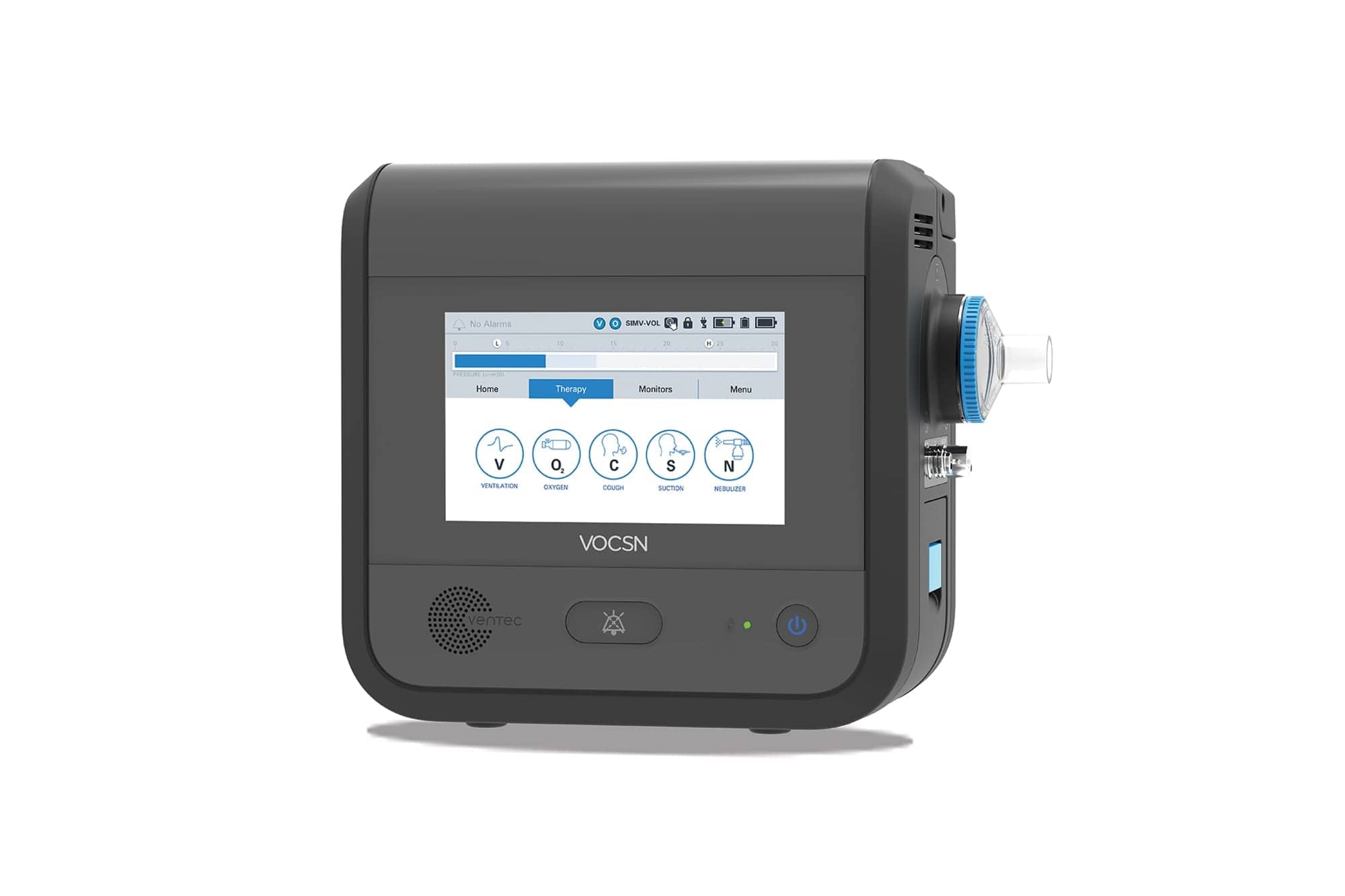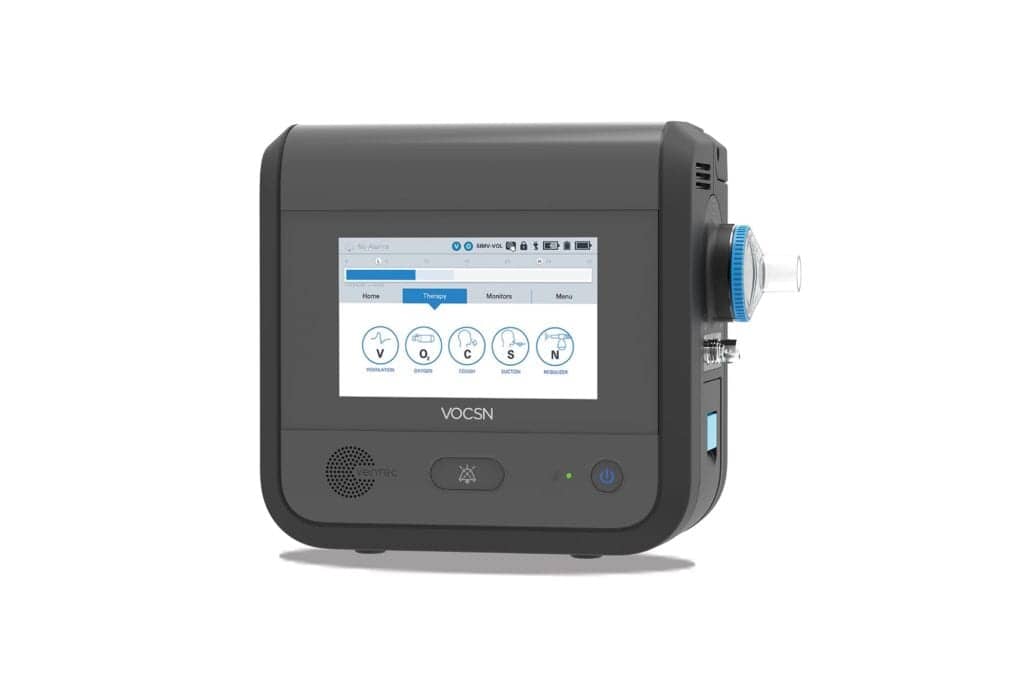 VOCSN is the first and only multifunction ventilator (HCPCS E0467) that combines five traditional devices into a single, portable device. VOCSN works from hospital to home for pediatric and adult patients and includes the following therapies: Ventilation: Critical care ventilator; Oxygen: 6 LPM oxygen concentrator; Cough: Touch button cough assist; Suction: Hospital grade suction; and Nebulizer: High performance nebulizer.
---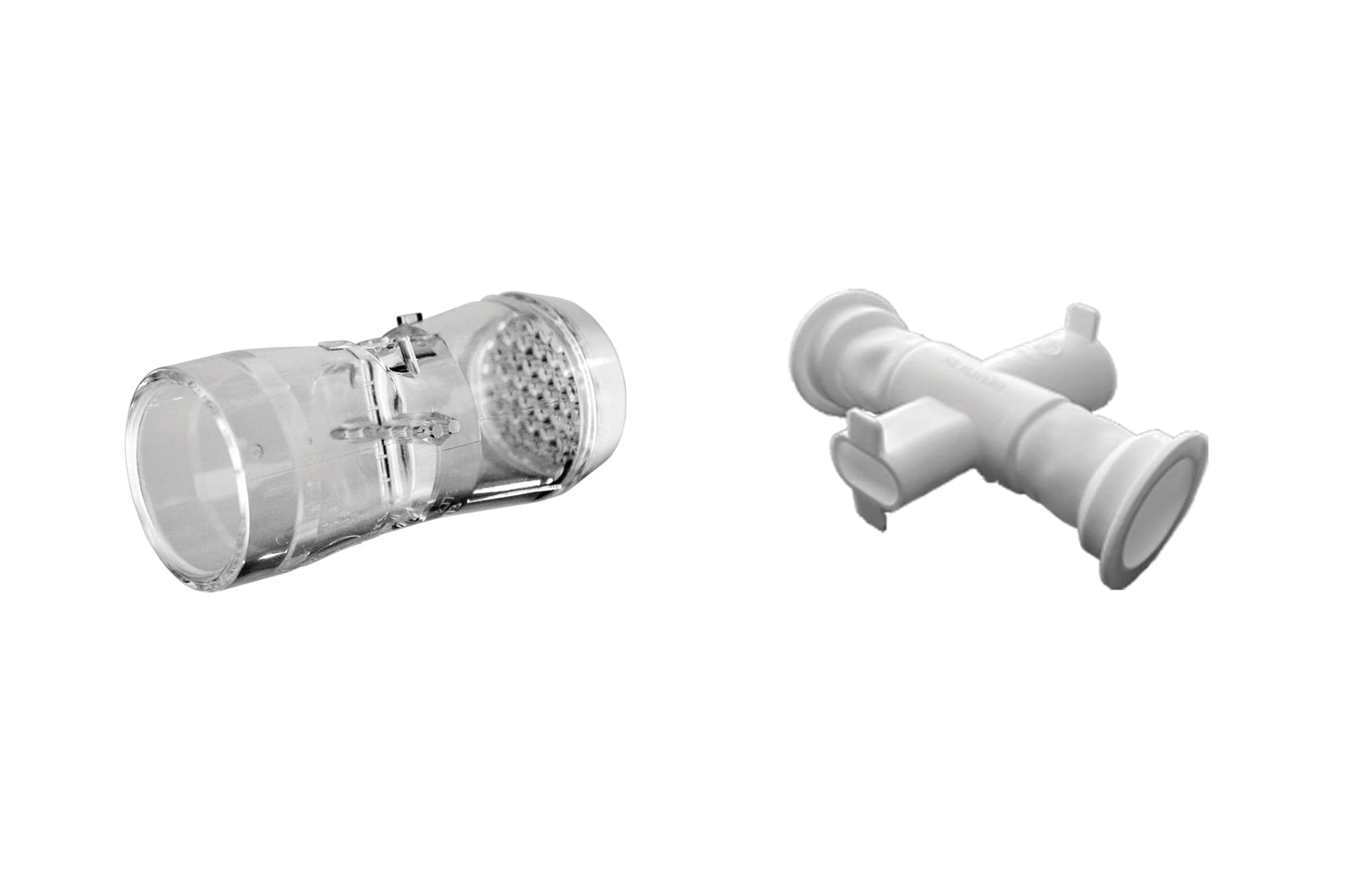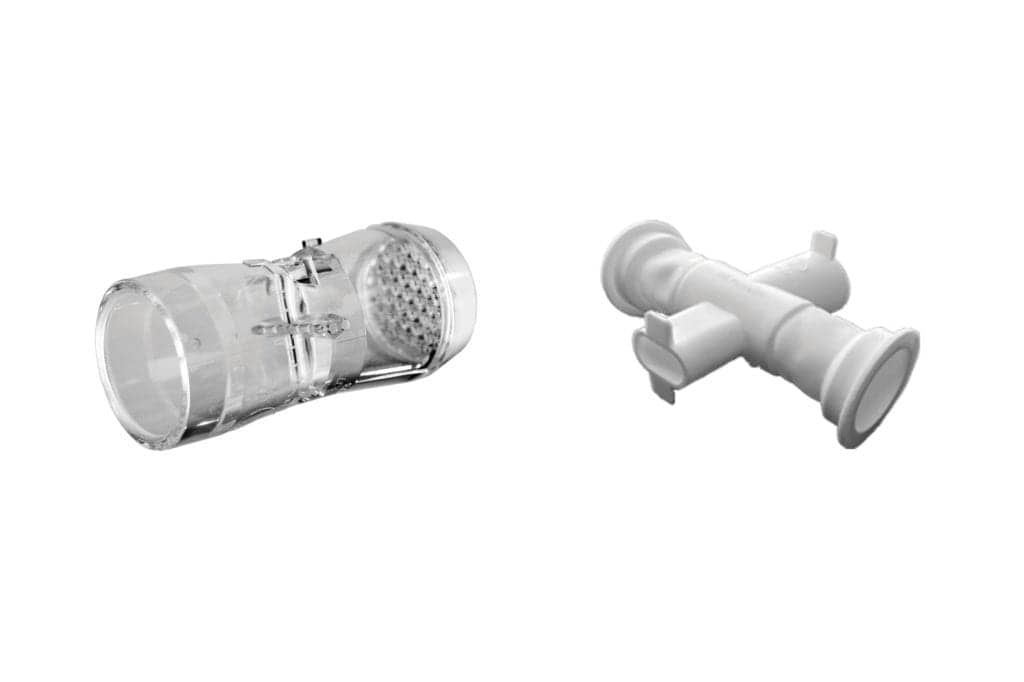 How fast can you completely remove and replace your flow sensor and breathing circuit/block? The MGC Diagnostics advantage lets you change these out in under 60 seconds without warm-up or recalibration for a more complete infection control solution for COVID-19. Completely remove and replace so you're completely at ease.
---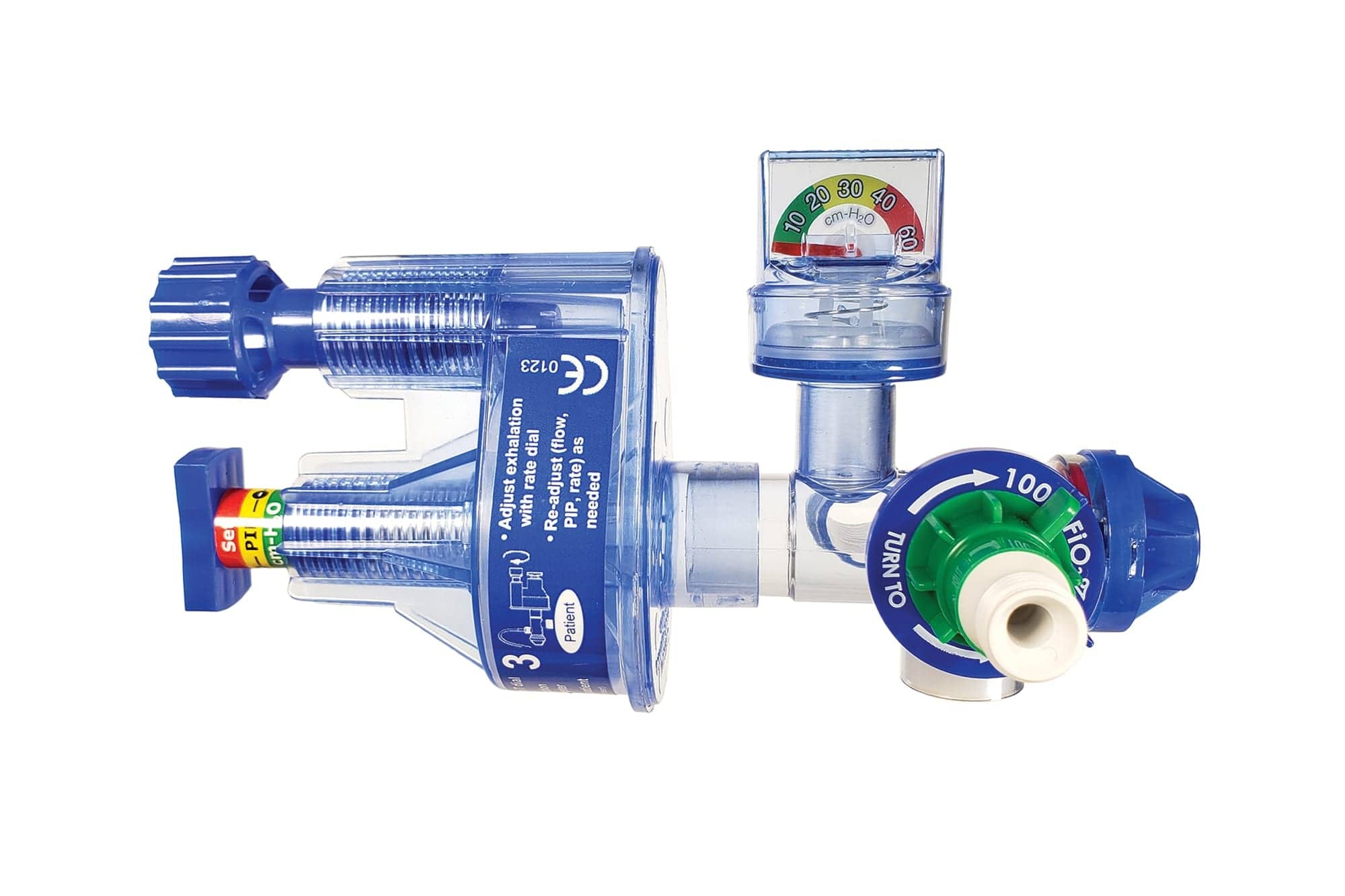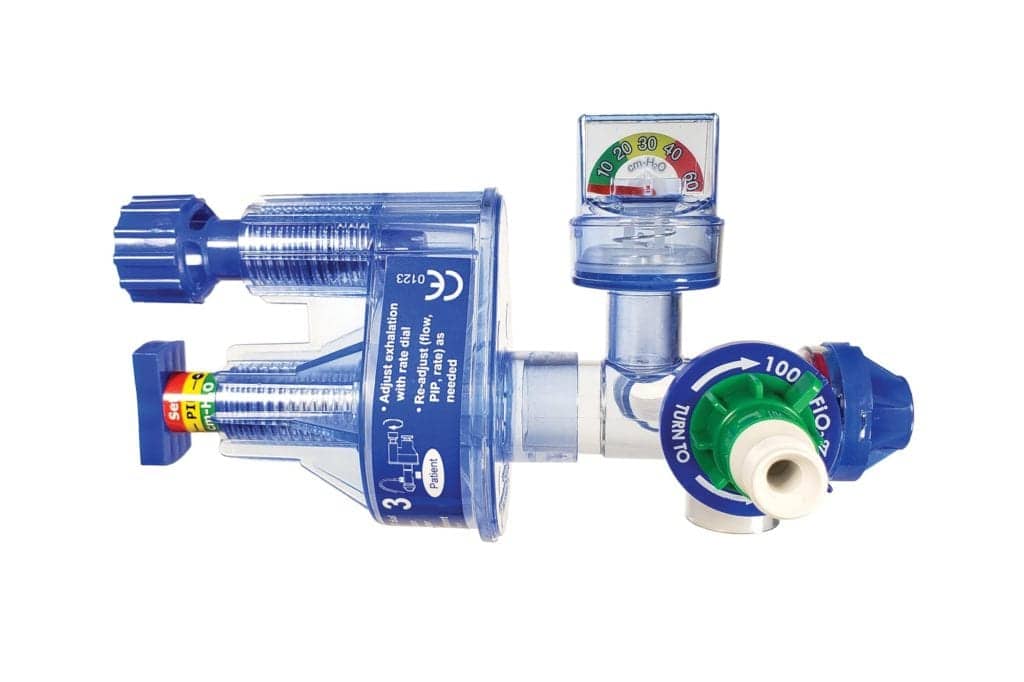 The GO2Vent from Vortran Medical is a single-patient use automatic resuscitator that offers hands-free pressure-cycled ventilation in all emergencies requiring respiratory support. GO2Vent is cost-effective, easy to use, portable, delivers FiO2 of 100% or 50%, and operates immediately when connected to a gas source. It can be used for COVID-19 patients in respiratory distress.
---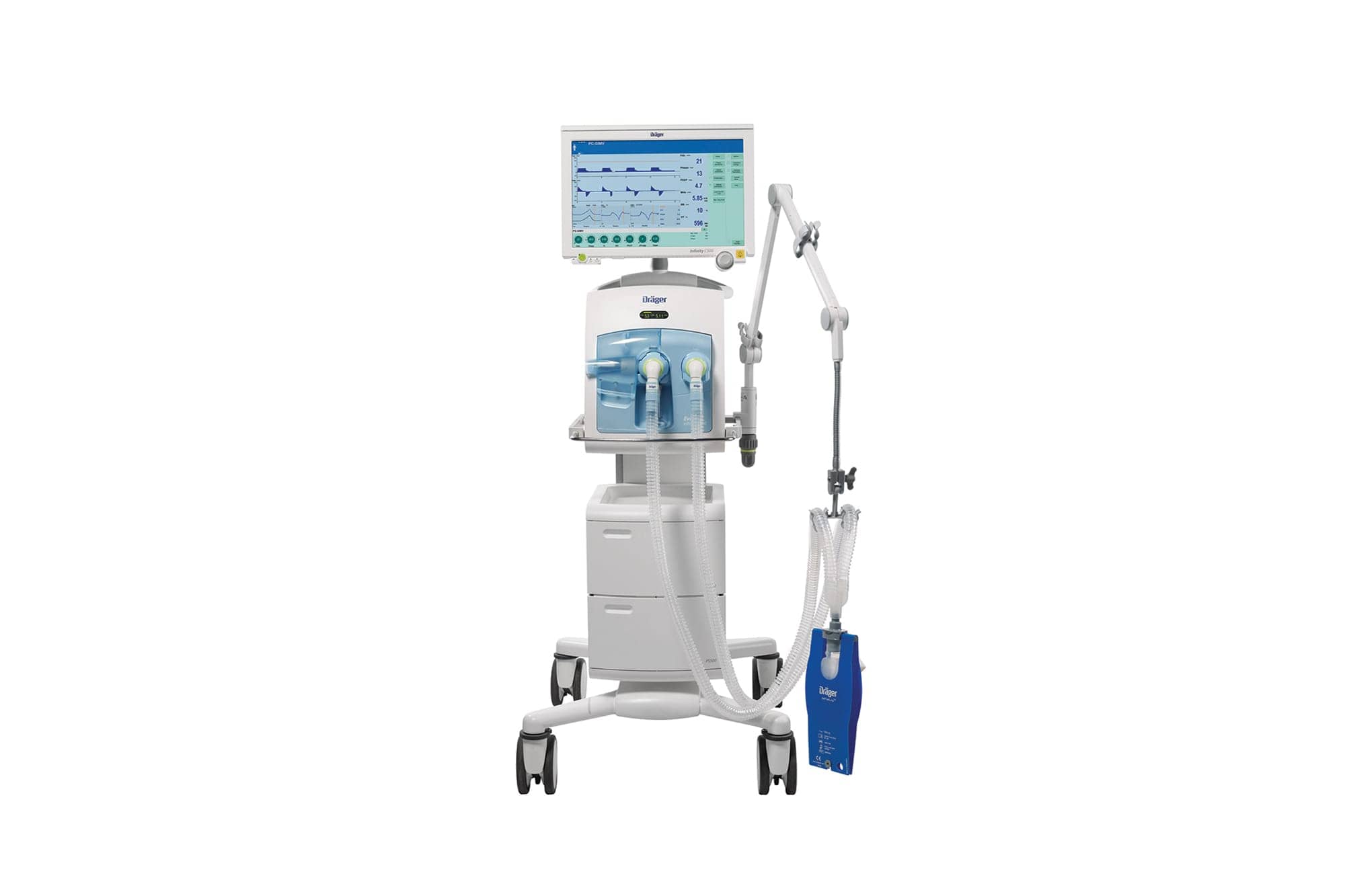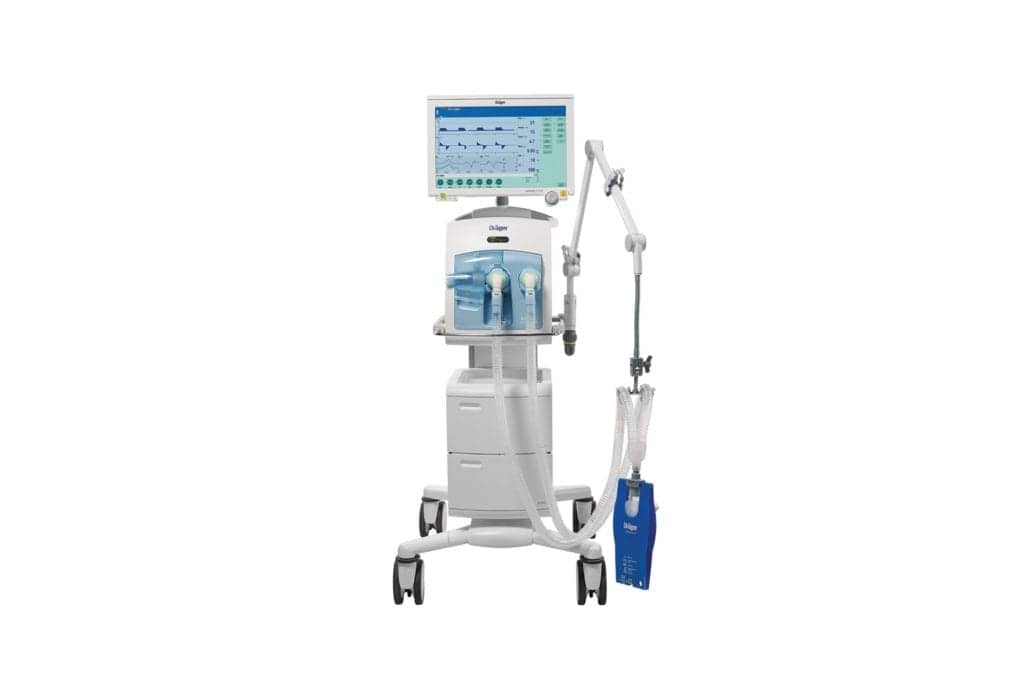 Dräger's Evita Infinity V500 critical care ventilator is suitable for all patient ranges. It offers a comprehensive set of solutions to provide protective ventilation strategies to adjust the complexities of COVID-19 respiratory failure. Its ability to provide invasive, noninvasive, and high-flow O2 therapy improves workflow, streamlines costs, and enhances ICU safety.
---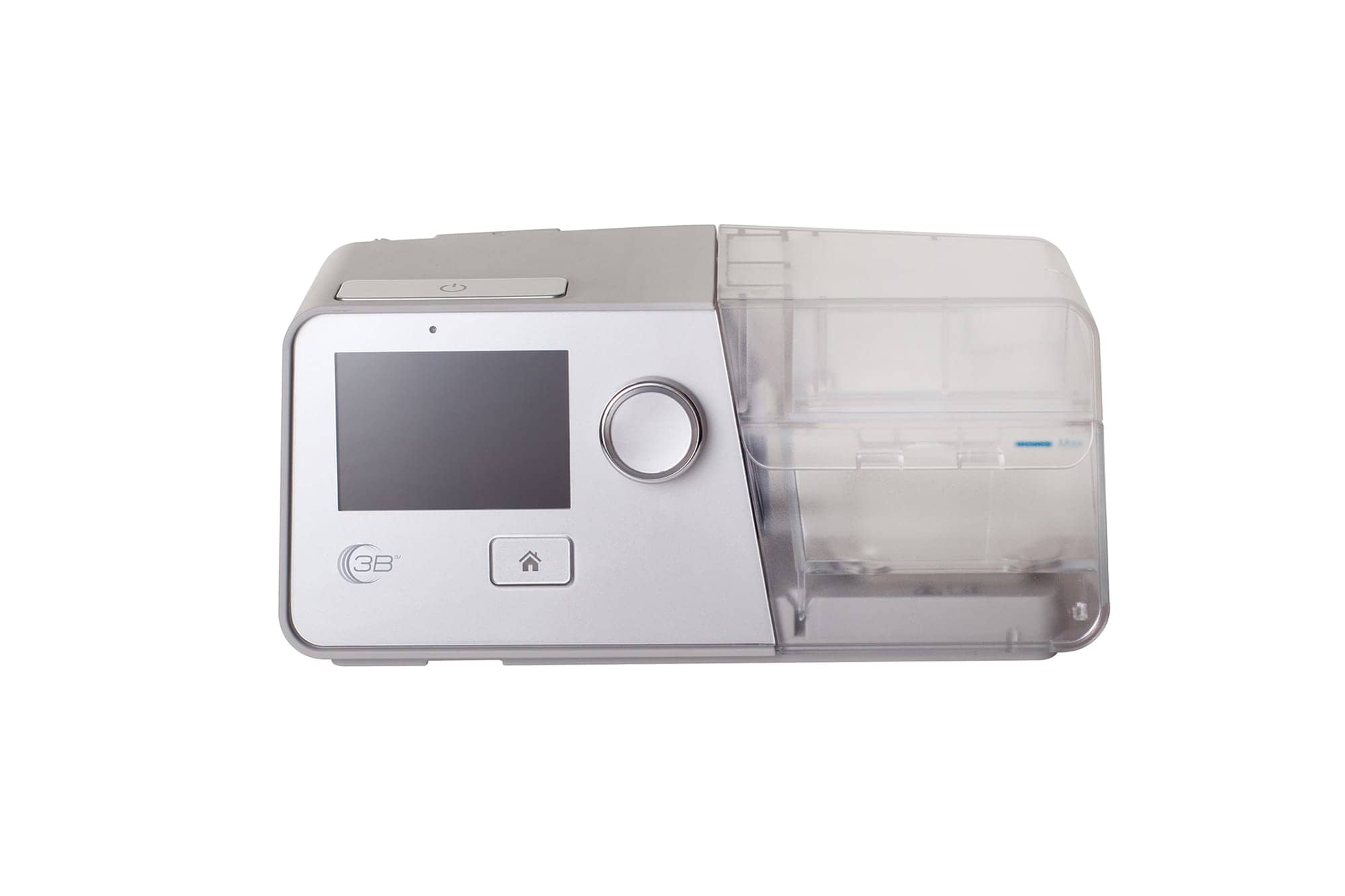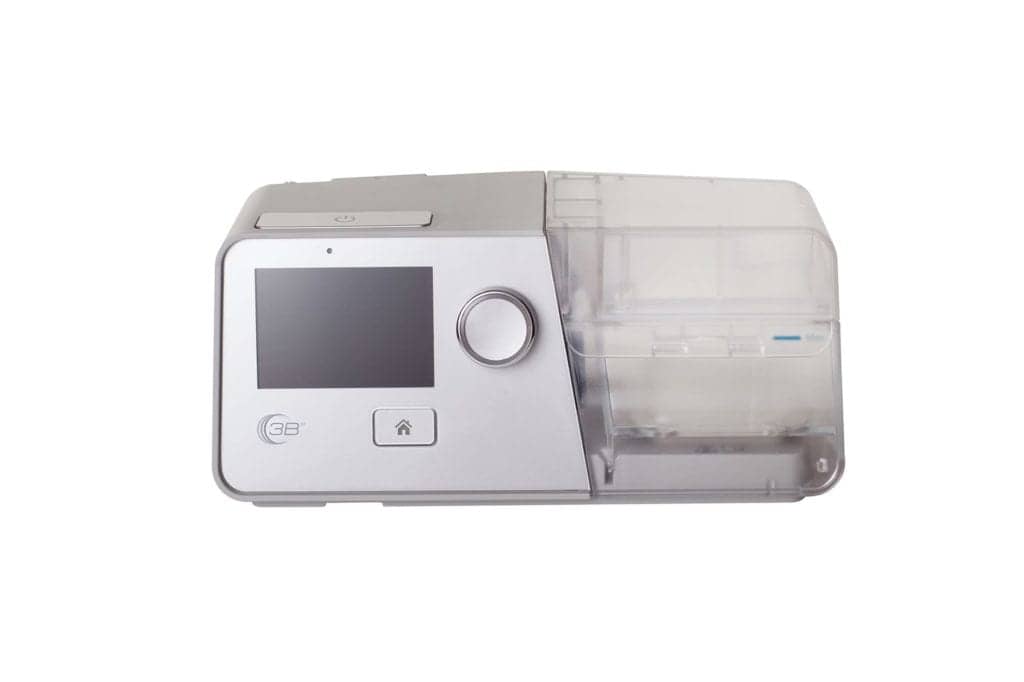 The Luna G3 BPAP 30VT is 3B Medical's first entry into the ST bilevel market. The 30VT is a clinically-advanced noninvasive ventilator in an all-new platform with integrated heated tubing, timed backup rate, cellular modem, and a new ultra-modern design and user-friendly interface.
---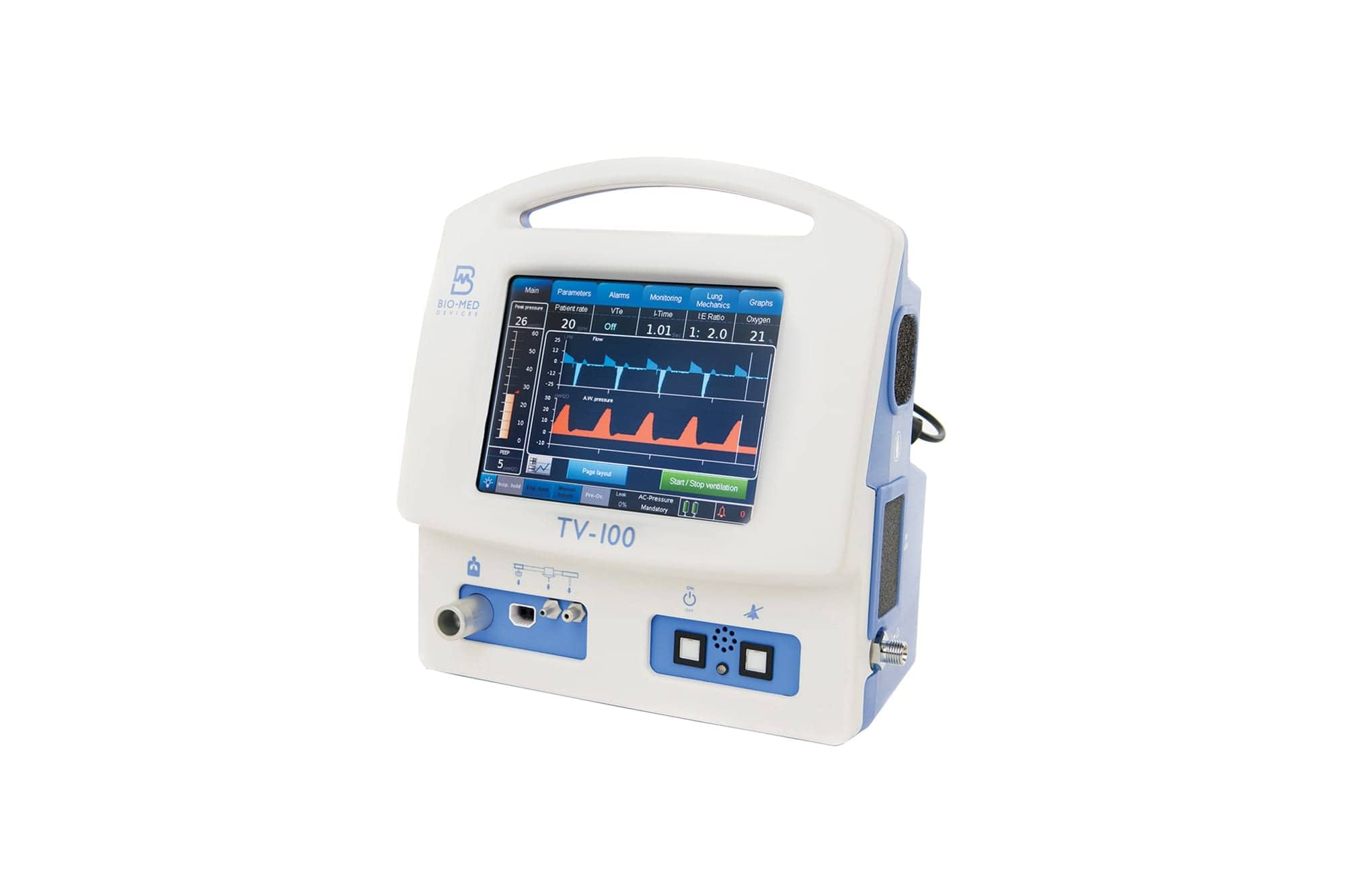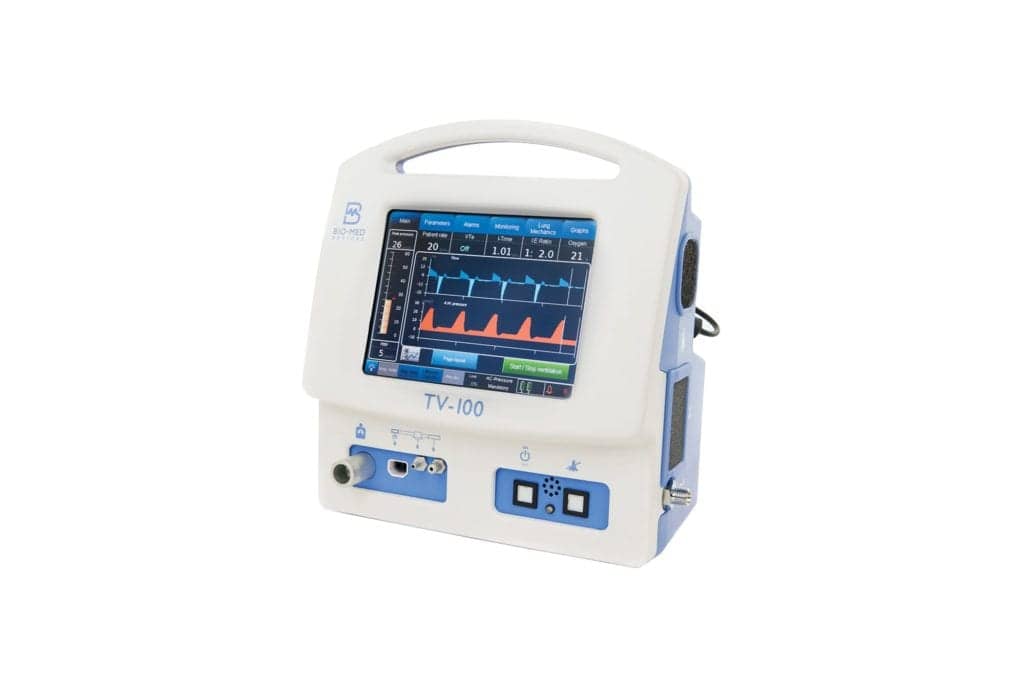 The new transport TV-100 Ventilator from Bio-Med Devices can be used by patients of all ages. The device has a turbine compressor and long battery life with hot-swappable batteries. It features all the traditional modes, plus PRVC and noninvasive ventilation. The device also has the ability to be used with a high-flow nasal cannula.
---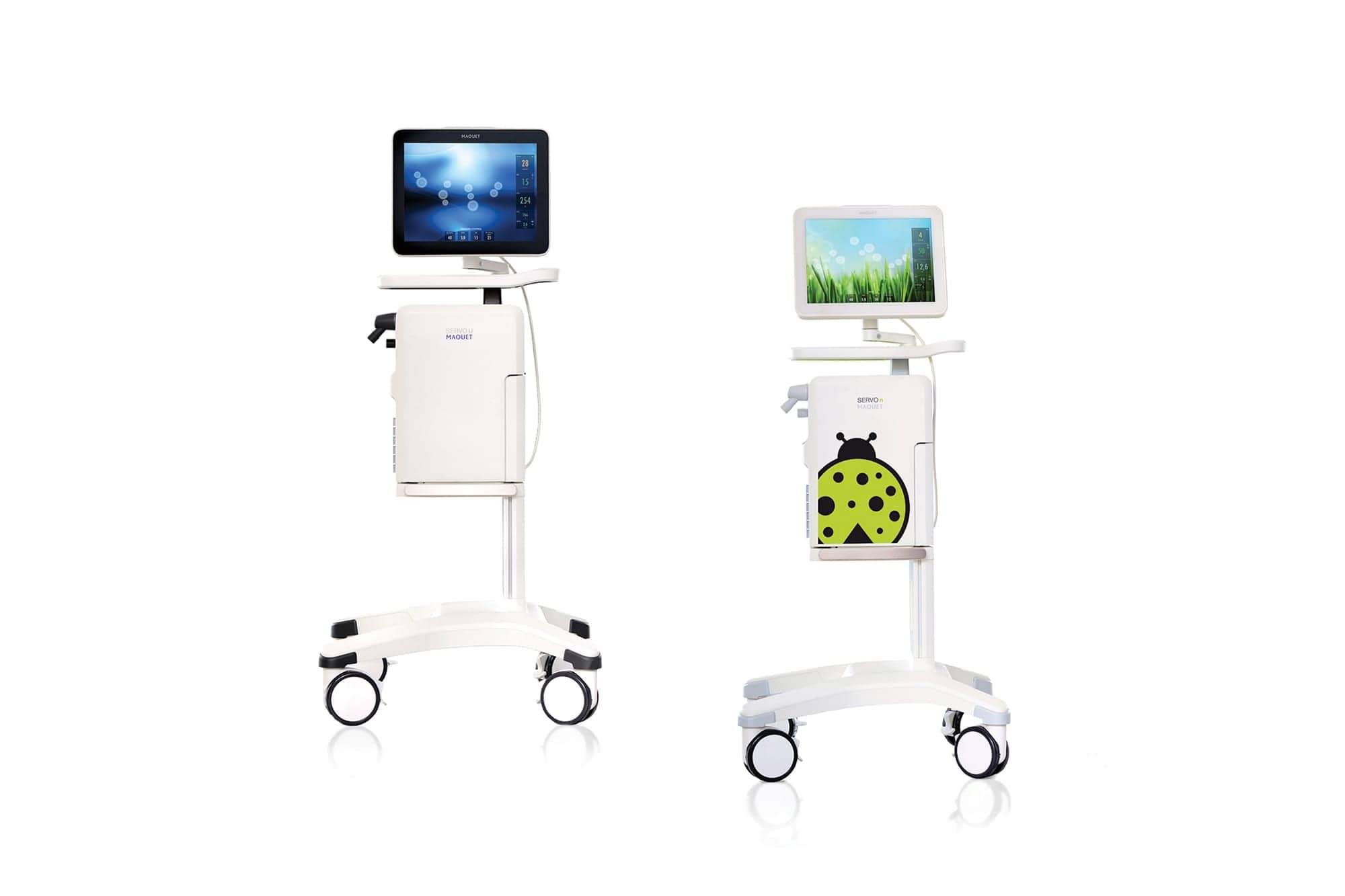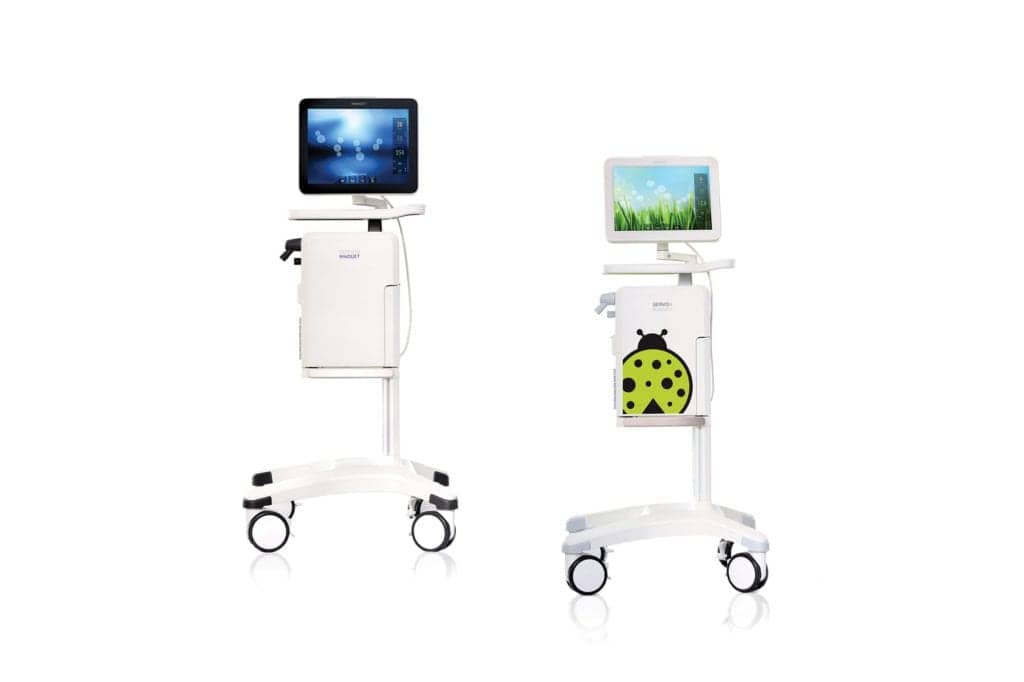 With Servo-u and Servo-n ventilators from Getinge, you have the tools and information needed to provide personalized and protective treatment for your patients. Servo's unique technology includes exclusive NAVA technology, with Edi monitoring, which promotes patient/ventilator synchrony for truly personalized patient support. Our latest software now has the option for high-flow therapy as well as Servo Compass, which allows clinicians to visually assess patients at a glance for low tidal volumes and peak pressures, alerting clinicians to changing conditions and allowing them to intervene with appropriate therapy.
---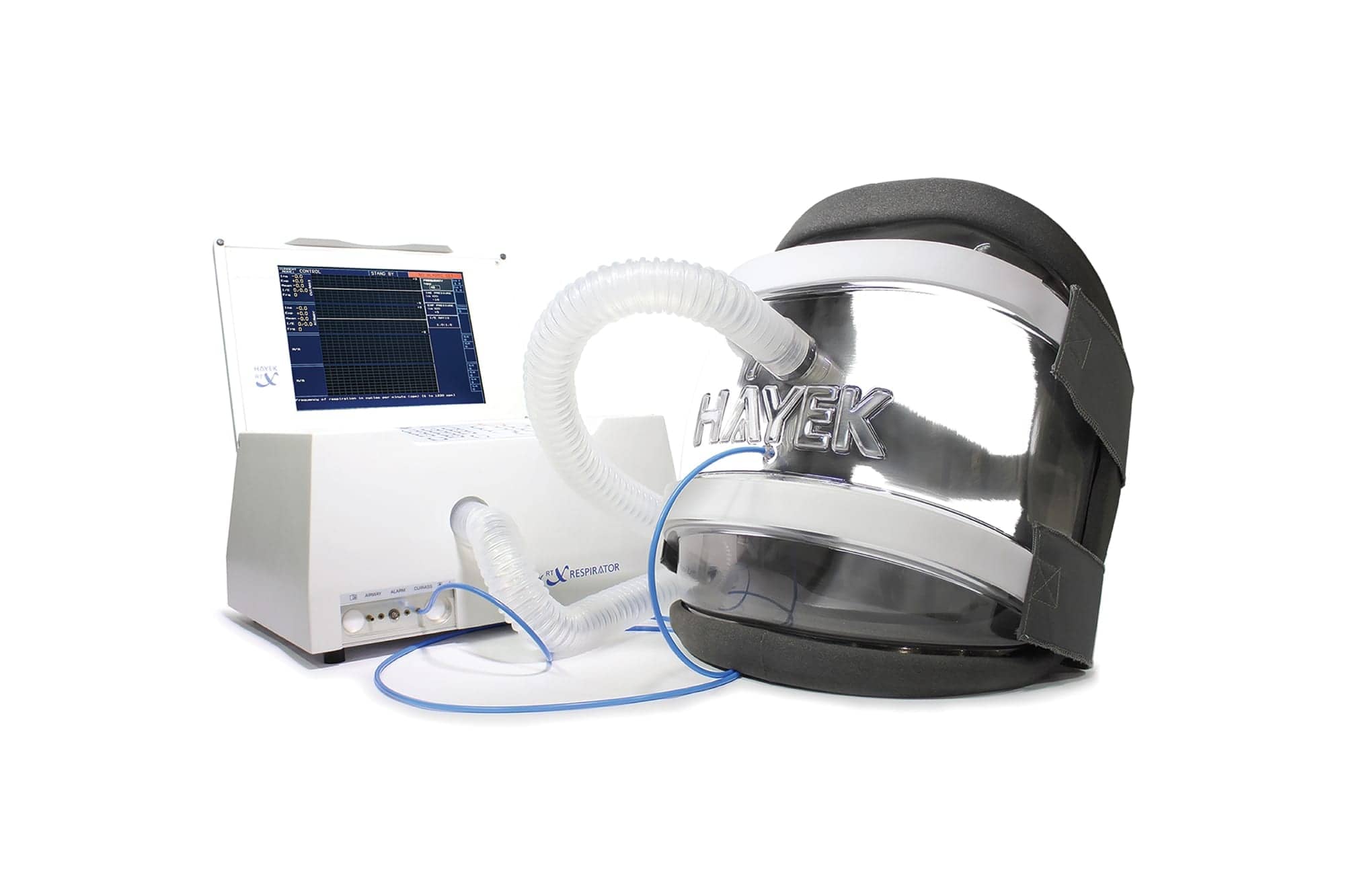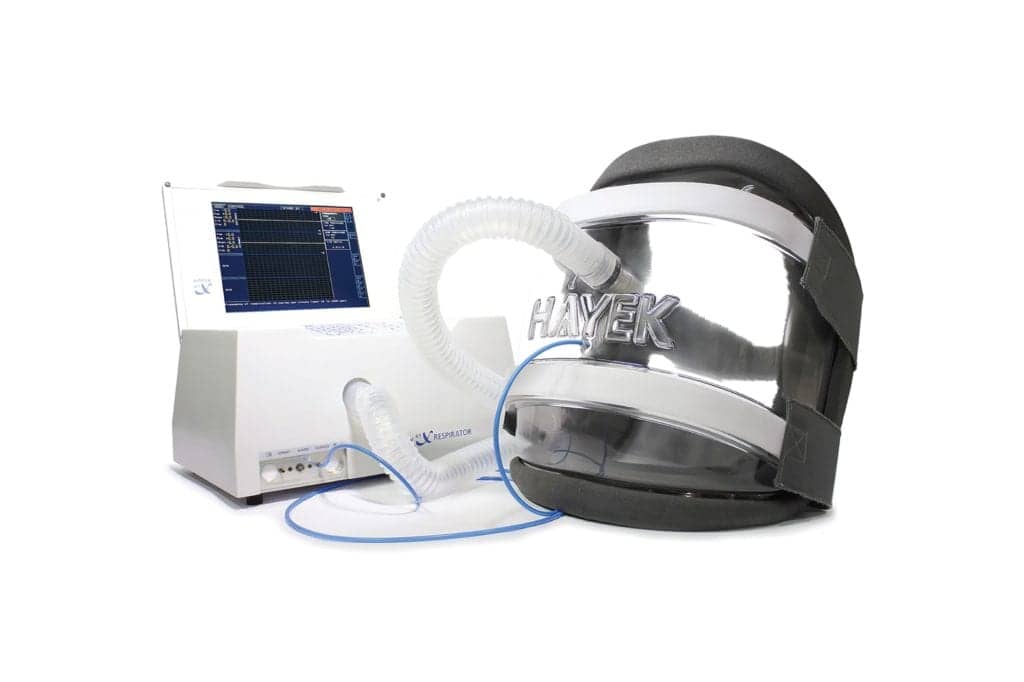 The Hayek RTX ventilator can provide continuous negative, time, or pressure-cycled biphasic noninvasive ventilation utilizing a cuirass interface. Using Biphasic Cuirass Ventilation, the RTX supports inspiration and expiration inflating the lung naturally with negative pressure. Provides airway clearance and cough support therapy options from ICU to home.
---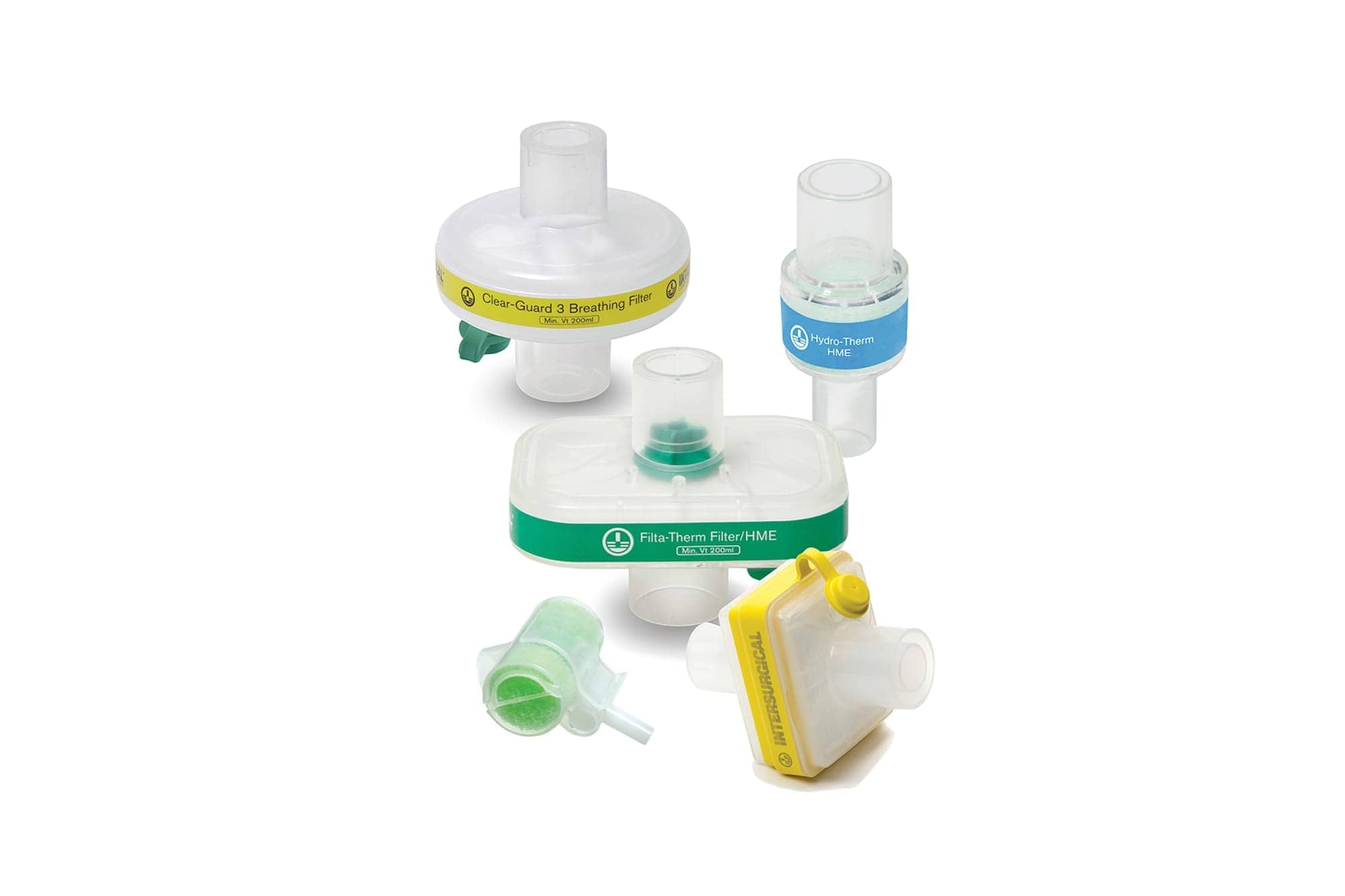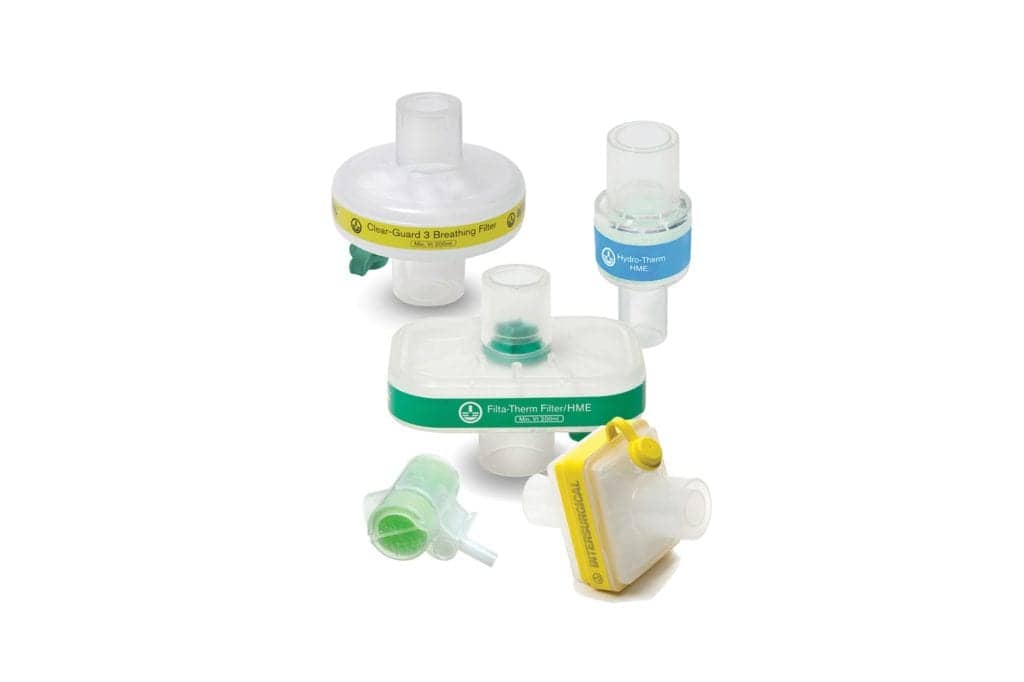 Intersurgical Inc offers high quality products such as the OroCare line, which includes toothbrushes/suctioning to prevent build-up of oropharyngeal bacterial biofilm and aids in infection prevention and ventilator-associated pneumonia. Our breathing filter range has been independently tested, proving to be highly efficient in preventing the passage of bacteria and viruses.
---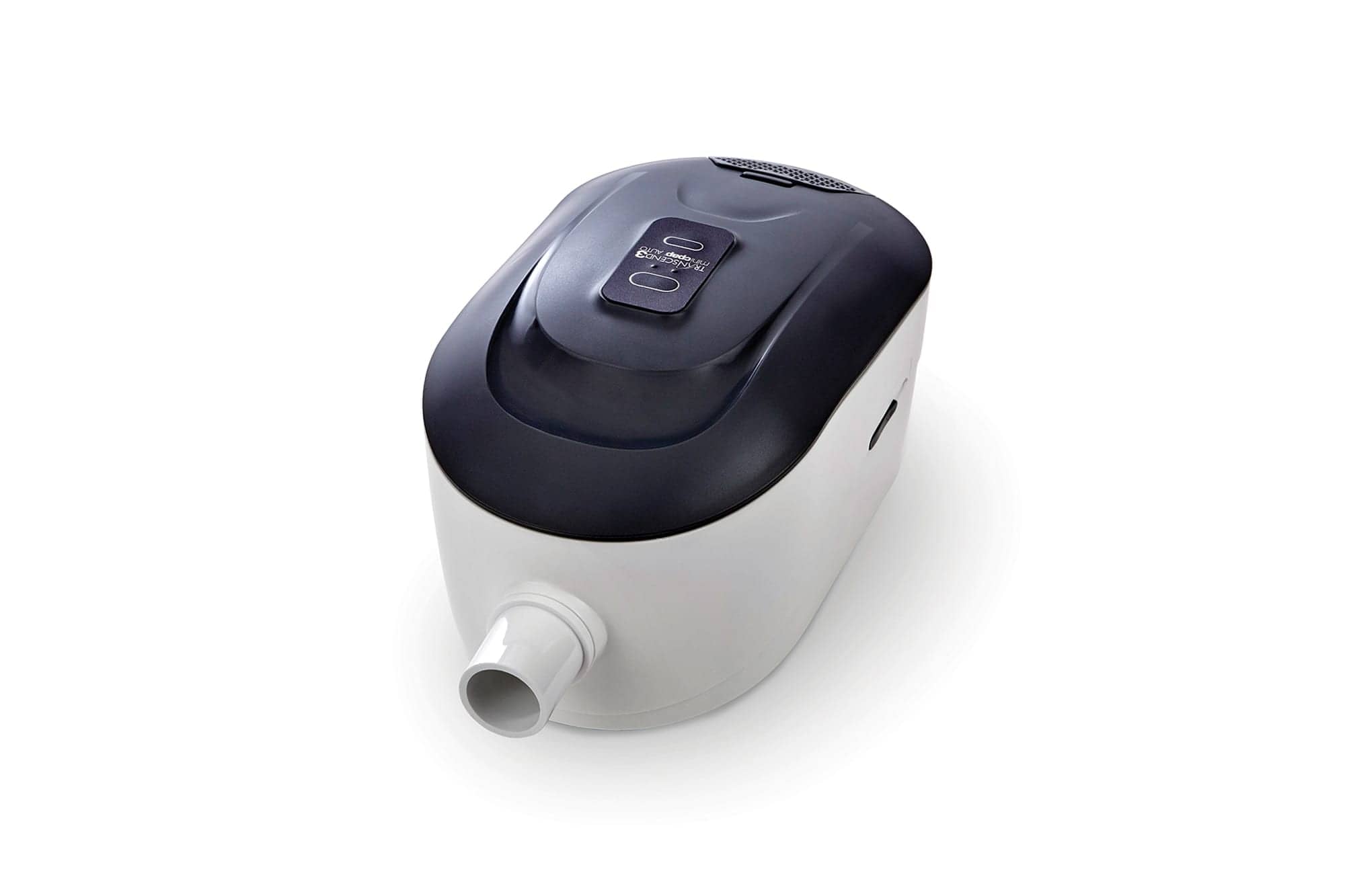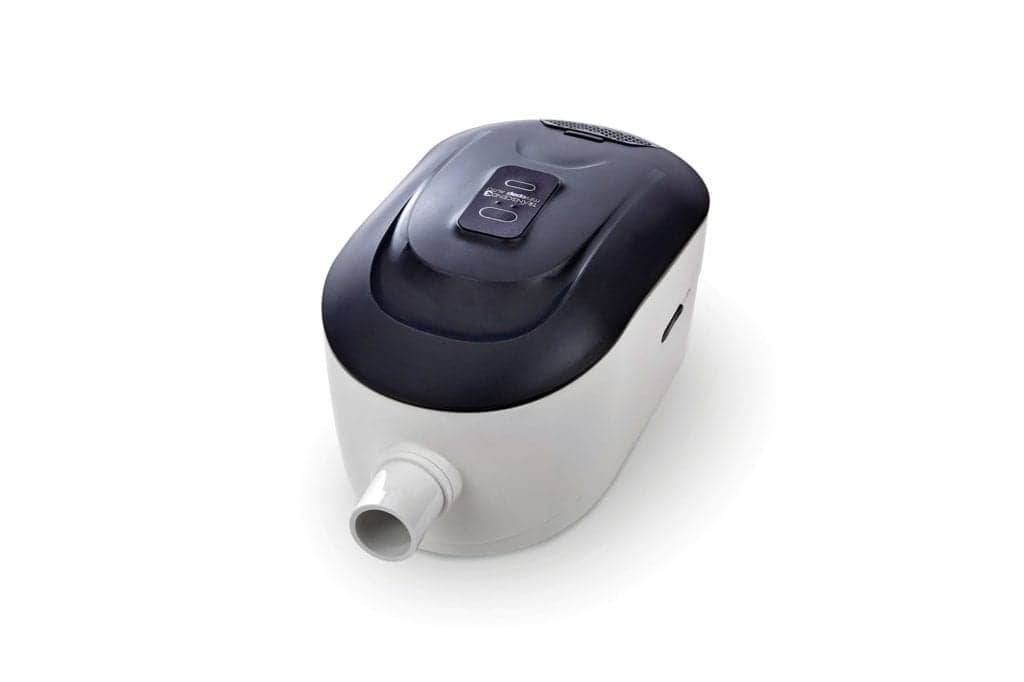 Somnetics International
800-954-0857
www.somnetics.com
For hospitals wanting to reduce mechanical ventilator demand during the COVID-19 pandemic, Somnetics International offers the Transcend 3 BiPAP, which has received an emergency use authorization from the FDA. Its optional respiratory circuits help control aerosolization of virus particles to help protect care teams. The device does not provide life support or mechanical/flow-controlled ventilation and is not FDA approved, but is authorized for use for the duration of the EUA.
---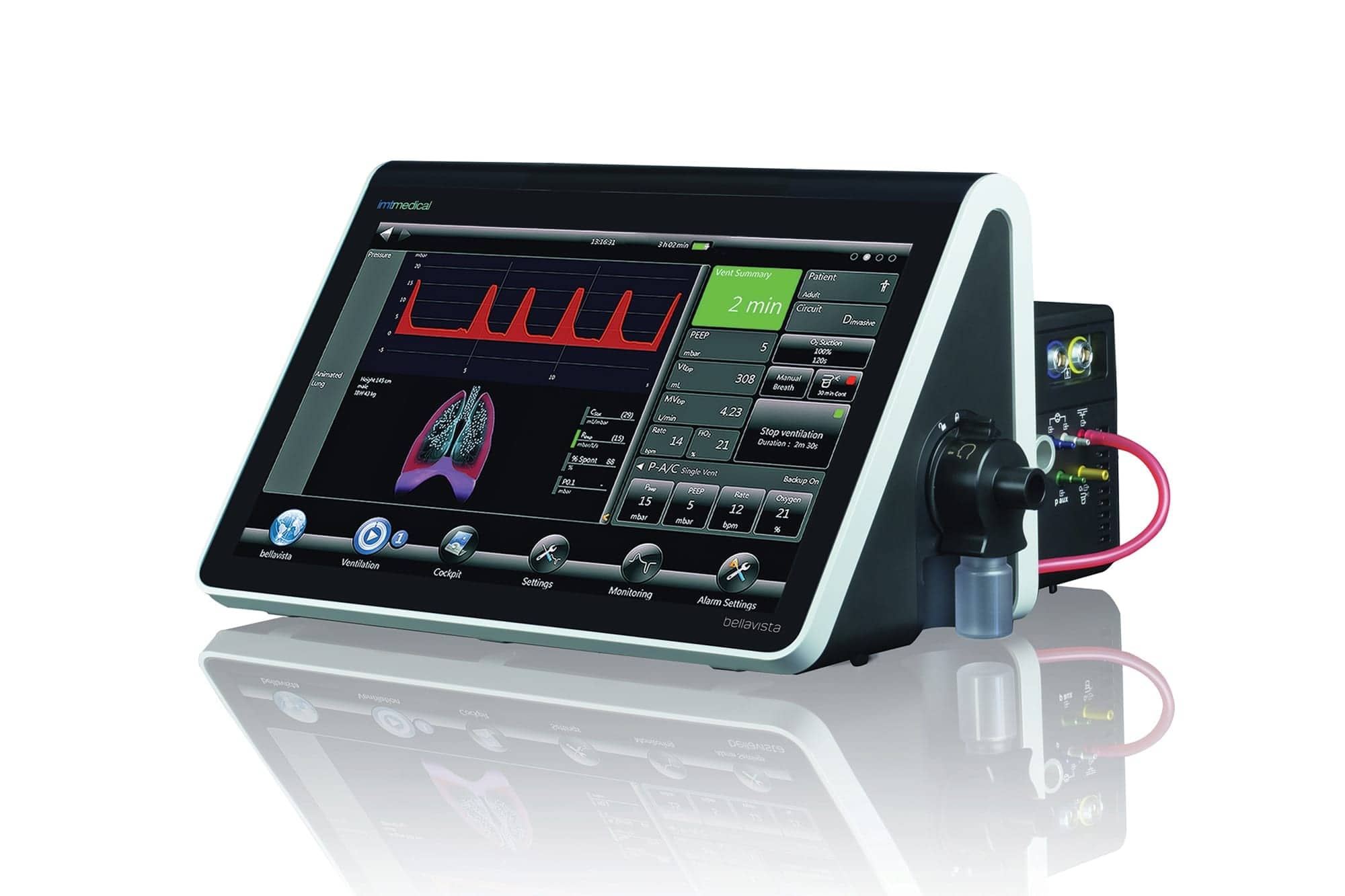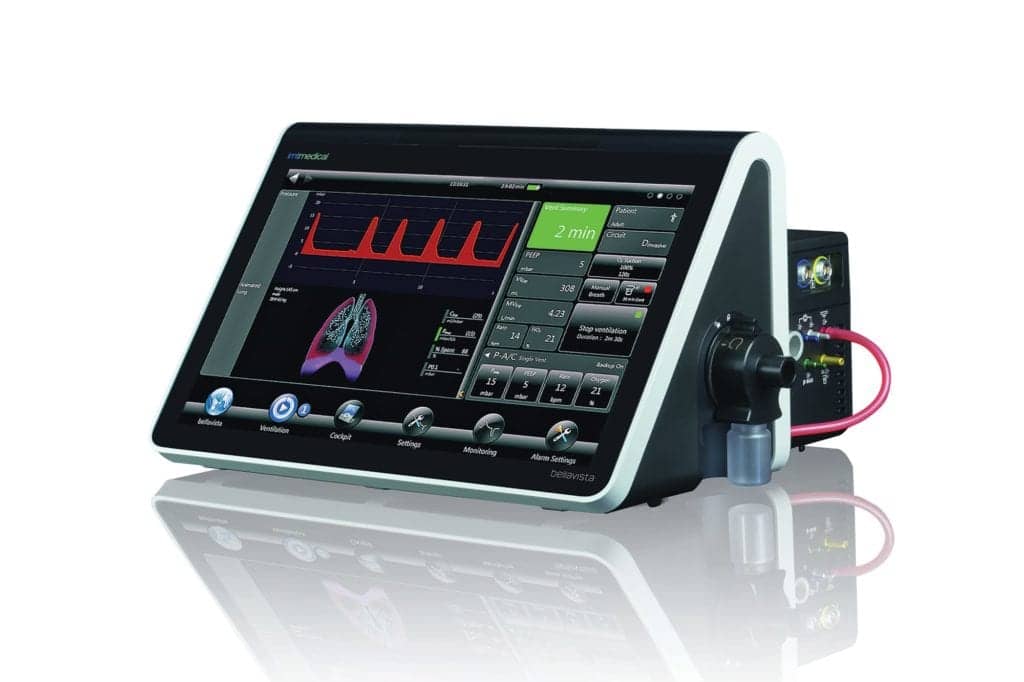 Vyaire Medical Inc
833-327-3284
www.vyaire.com
Vyaire Medical Inc's bellavista 1000e ventilator is the newest addition to Vyaire's high-end ventilation portfolio. The device offers a comprehensive solution for hospitals with the integration of high-flow oxygen therapy and advanced synchrony support for neonatal to adult patients in a single device. With the 1000e, clinicians can rapidly change therapies on a broad range of patients in an effortless way.
---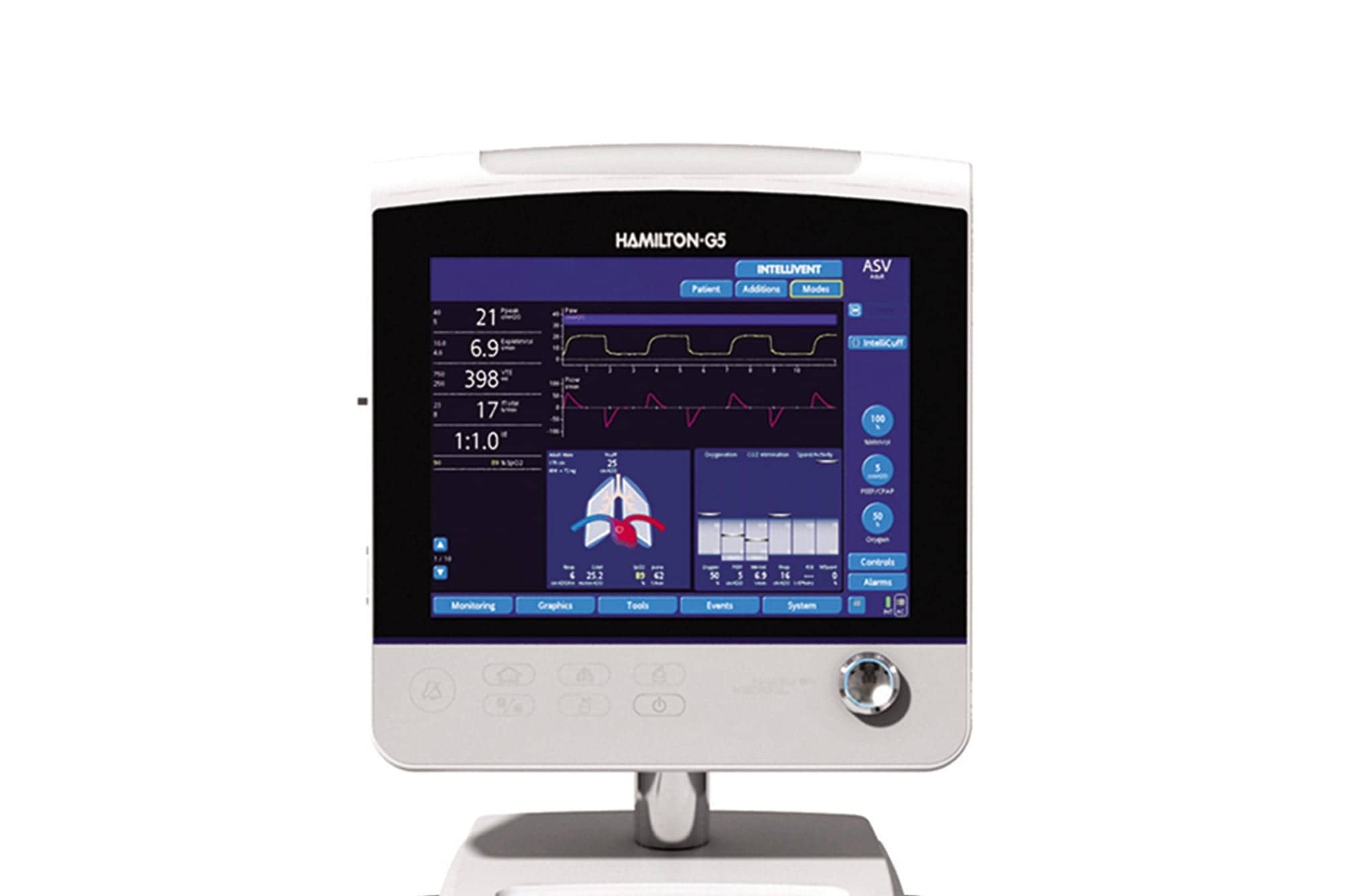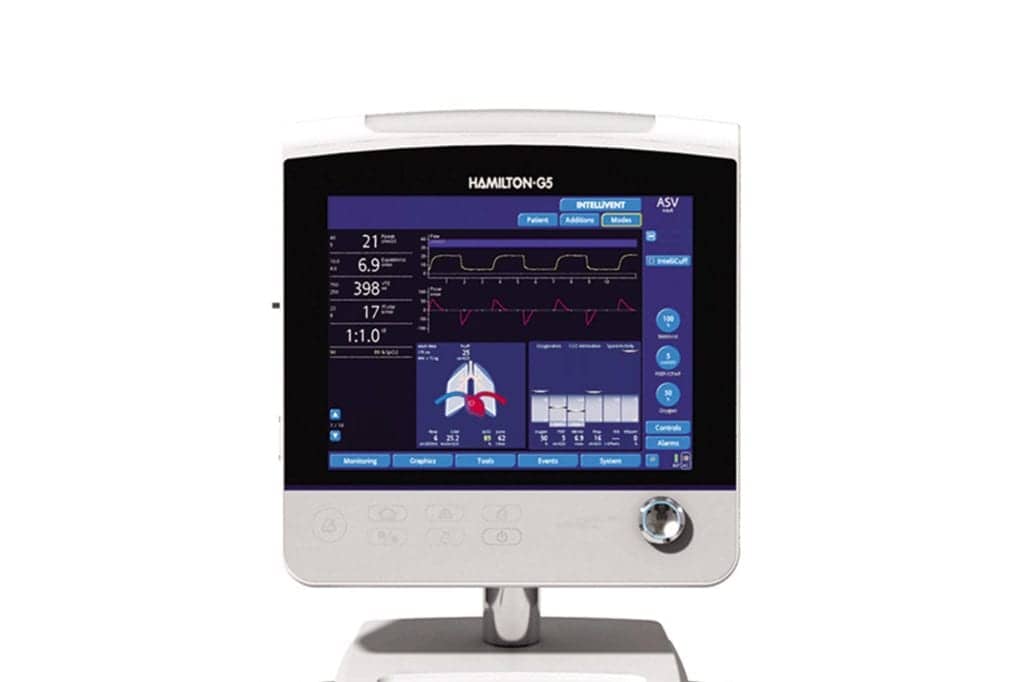 The Hamilton-G5 was designed for the most complex, critically ill patients in all ICU settings where lung protection is of paramount importance. A wide range of additional options and features, such as Heliox, allows you to tailor the Hamilton-G5 to fit the requirements of your ICU and meet the needs of each individual patient.
---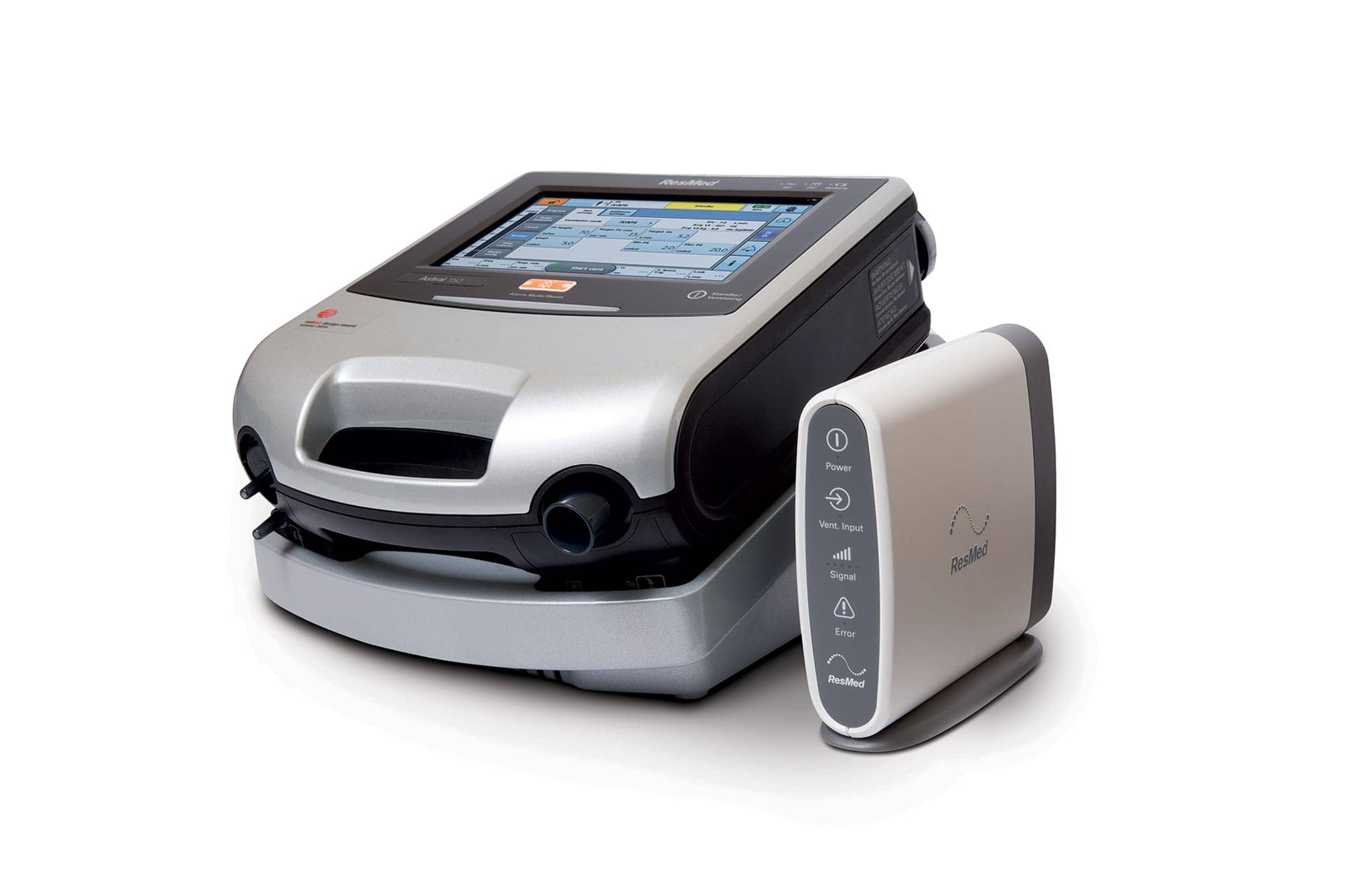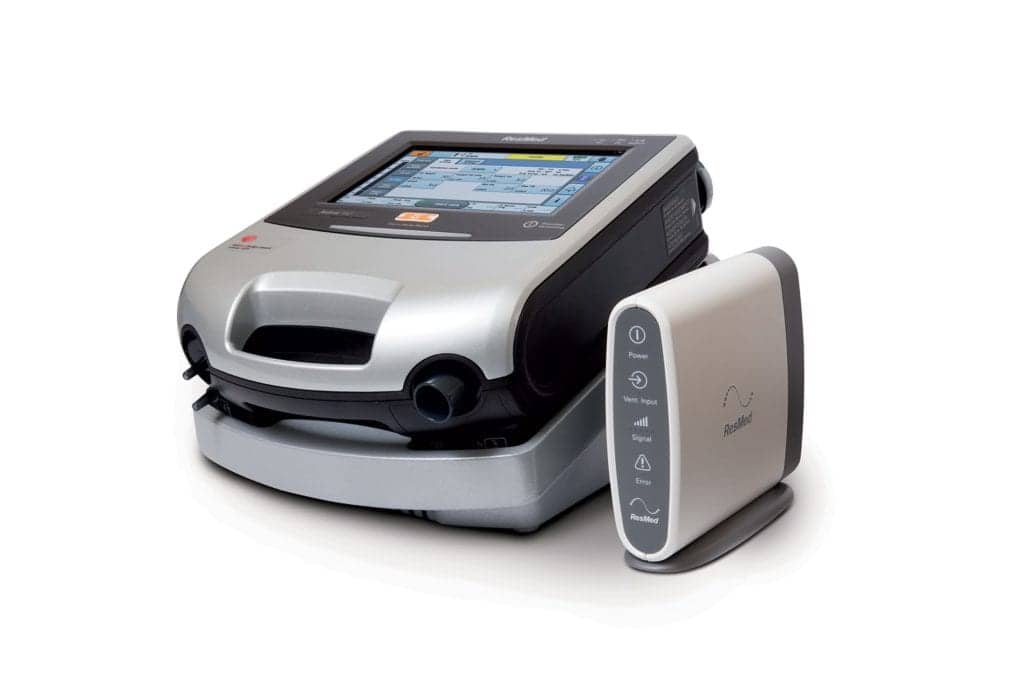 ResMed's Astral is a lightweight and portable life-support ventilator that provides both invasive and noninvasive options. It delivers leak and valve ventilation and is compatible with a variety of patient interfaces. Astral provides a full suite of therapy modes to suit both adult and pediatric patients who weigh more than 11 lbs. iVAPS mode is intended for patients weighing more than 66 lbs.
---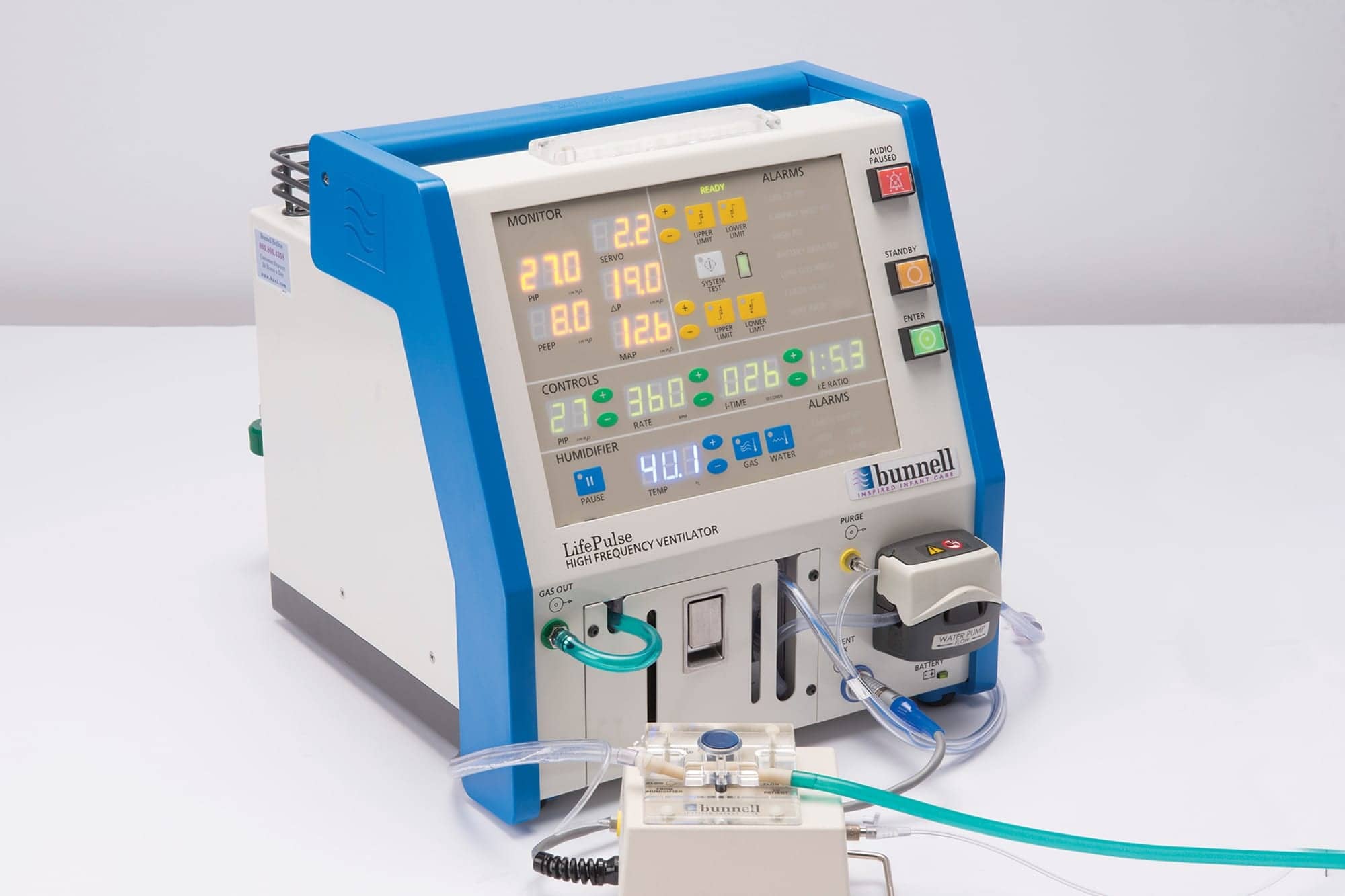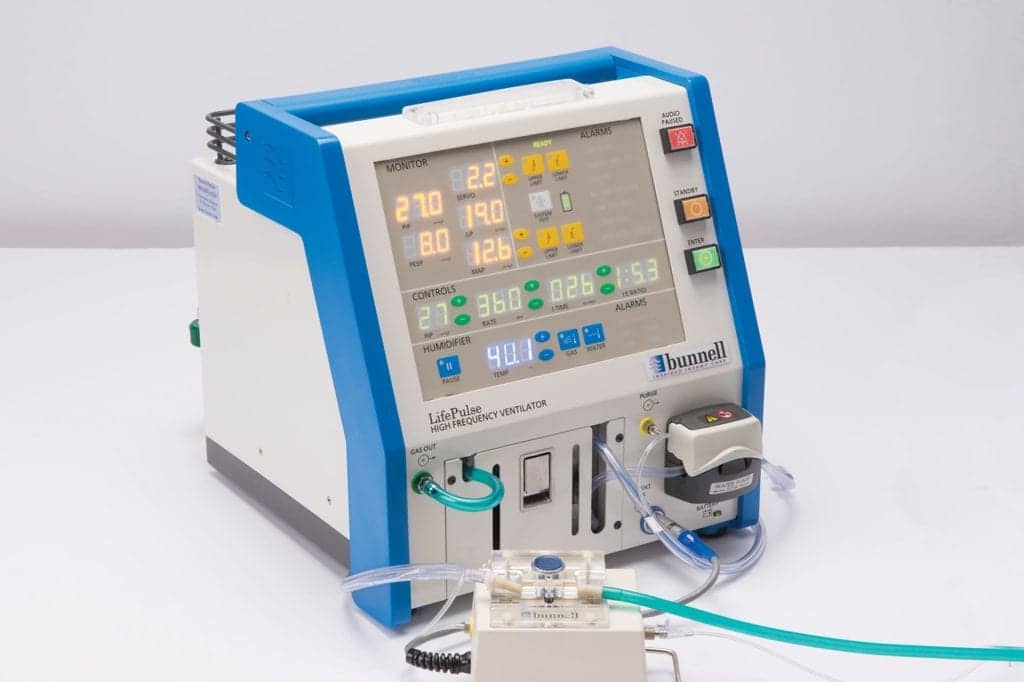 Prevent and treat lung injury with the LifePulse High-Frequency Jet Ventilator by Bunnell Inc. The proven LifePulse HFJV has delivered gentle ventilation in neonates for more than 30 years and features passive exhalation; variable I:E ratios (up to 1:12); oxygen sampling port; battery back-up, and a 24-hour hotline. Free trials available by visiting www.bunl.com or call 800-800-4358 (HFJV).
---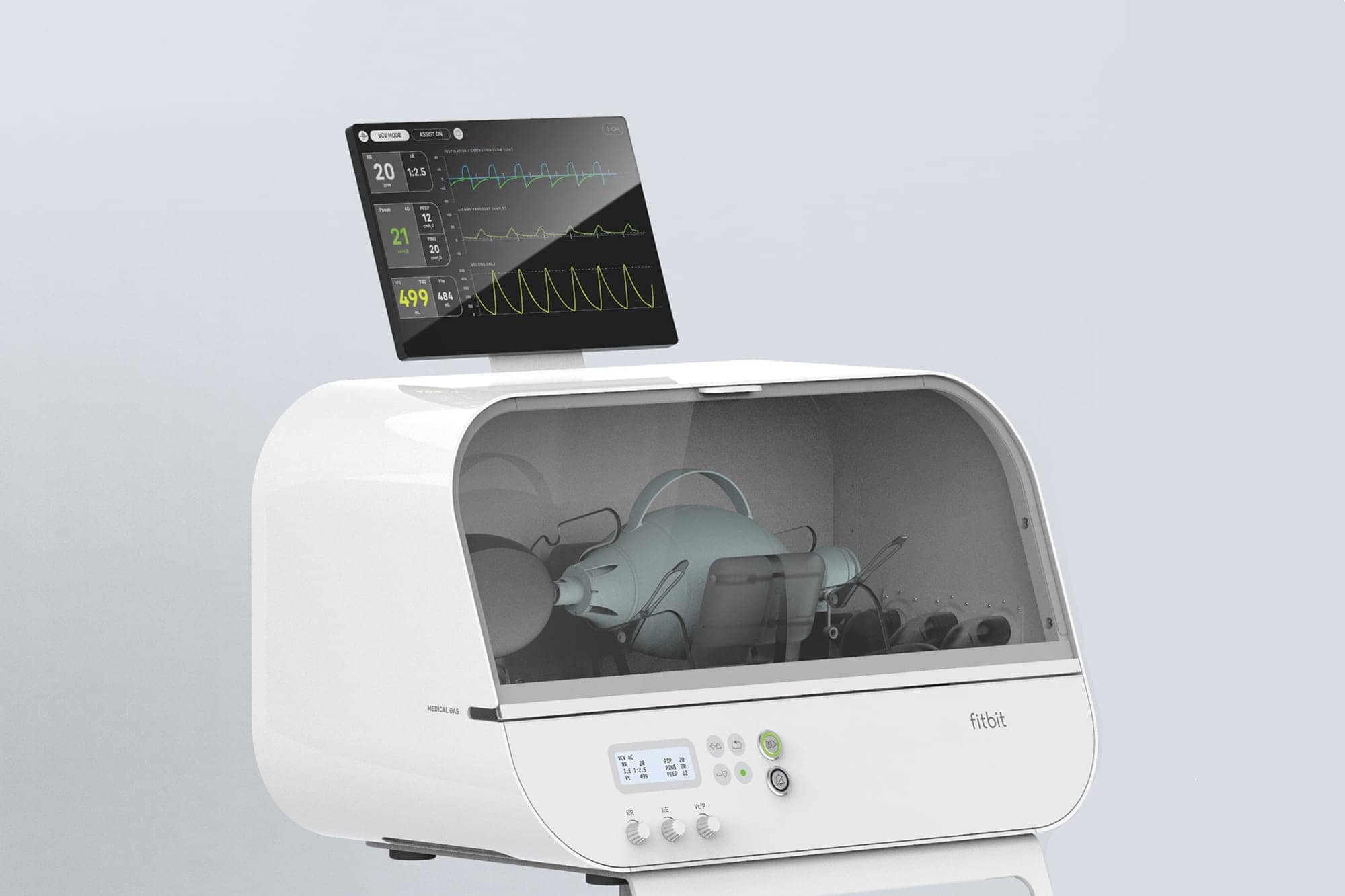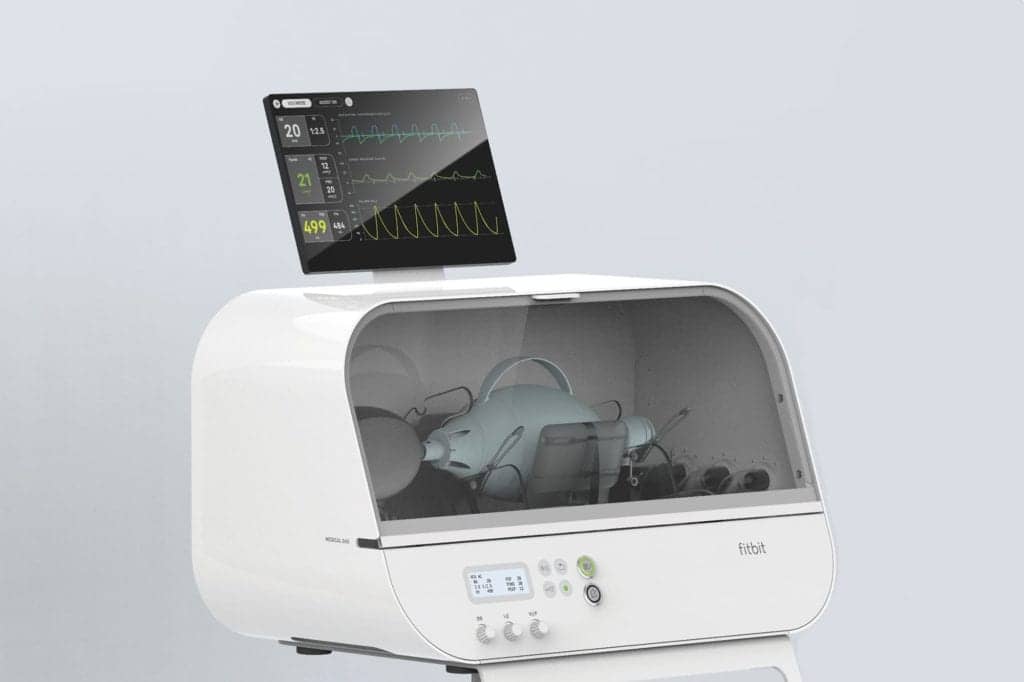 Fitbit has developed an emergency ventilator, Fitbit Flow, which has obtained emergency use authorization (EUA) from the FDA for use during the COVID-19 public health emergency. Fitbit Flow builds on standard resuscitator bags, like those used by paramedics, with sophisticated instruments, sensors, and alarms that work together to support automated compressions and patient monitoring. The device is designed to be intuitive and simple to use, potentially helping to reduce the strain on specialized staff who are typically needed to operate a commercial ventilator.
---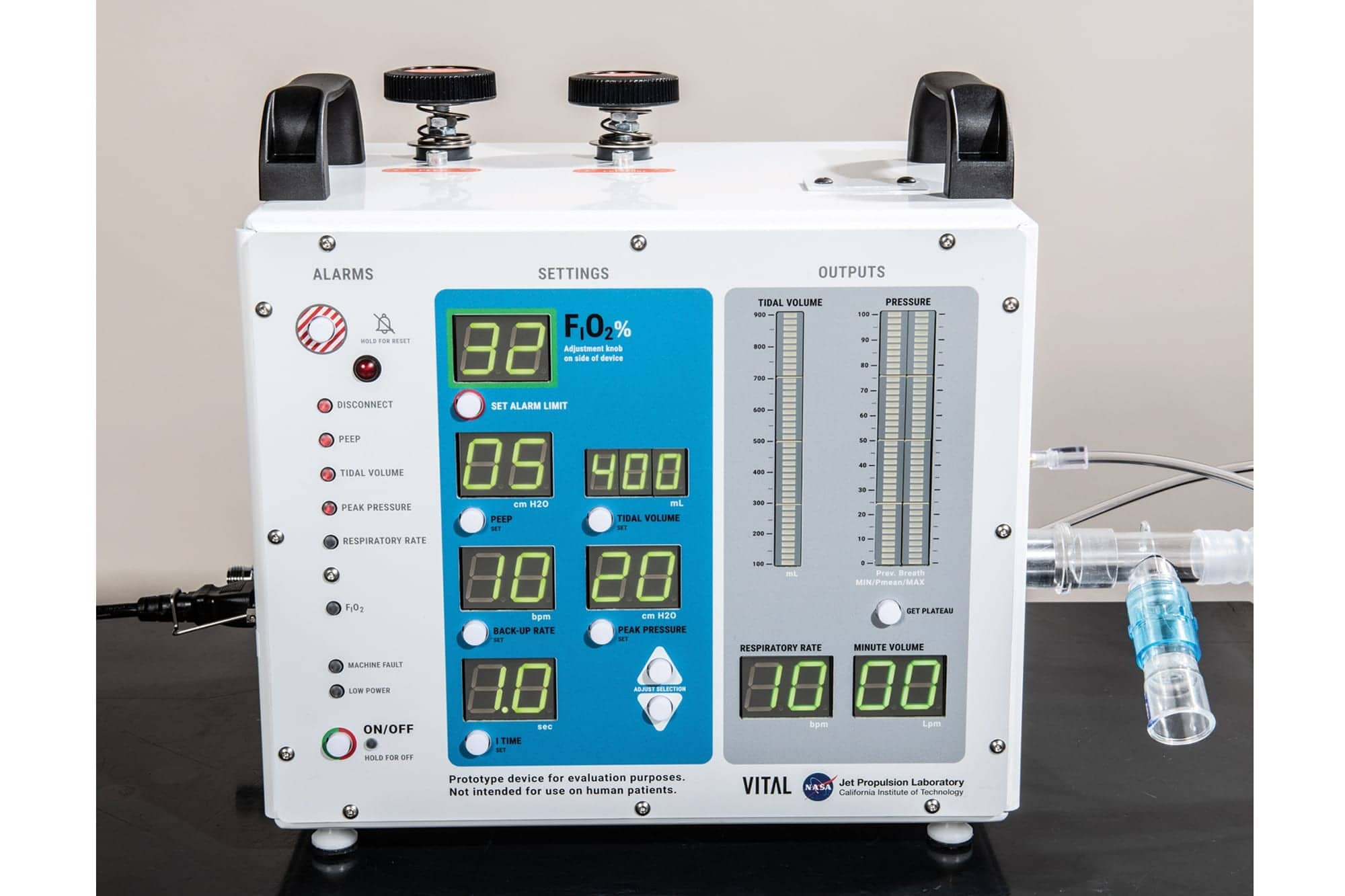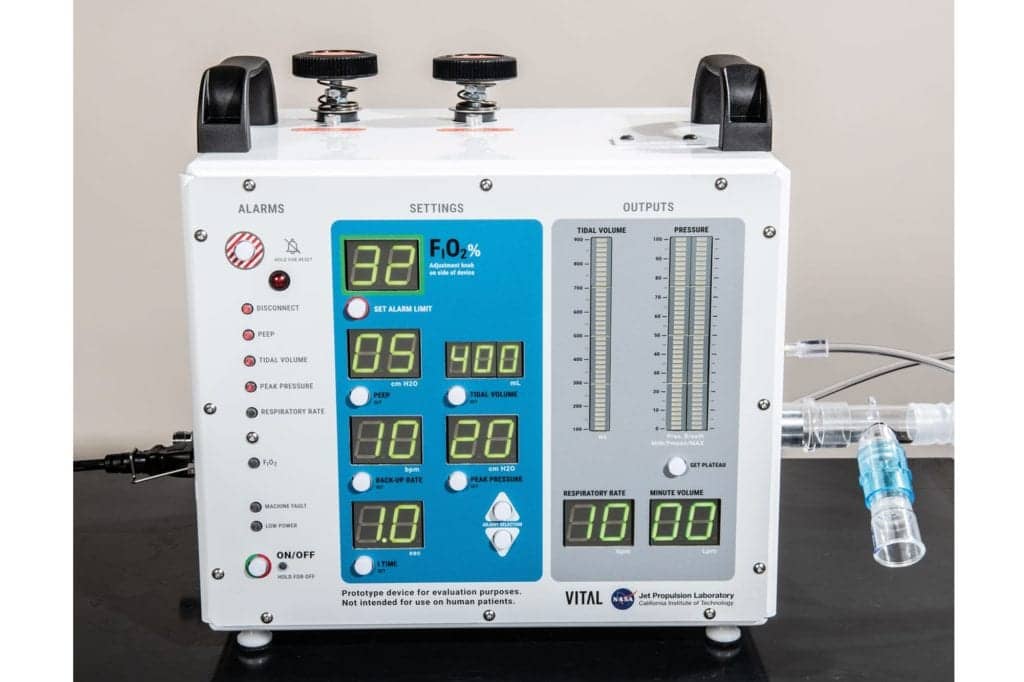 Developed by engineers at NASA's Jet Propulsion Laboratory, the VITAL (Ventilator Intervention Technology Accessible Locally) is an emergency ventilator authorized for use with COVID-19 patients. Two versions of the device have received EUAs from the FDA, one pneumatic and one compression. Eight US companies are now licensed to manufacture the device, including: Vacumed, Stark Industries, MVent, iButtonLink, Evo Design, DesignPlex Biomedical, Atron Group, and Pro-Dex Inc.