With a focus on innovation, Instrumentation Laboratory has become a market leader in diagnostic instruments for critical care and hemostasis.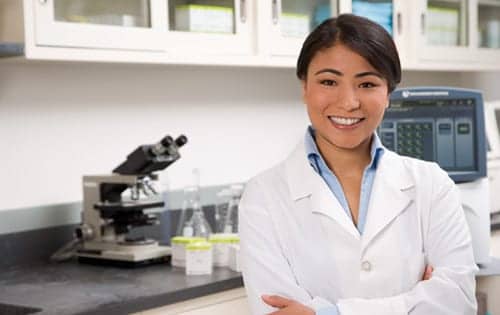 Critical care diagnostics, like blood gas analysis and hemostasis, play an important role in disease identification and management in today's healthcare facilities.
In this special "Industry Insider," RT Magazine spoke with Instrumentation Laboratory, a leader in critical care diagnostic testing, about the company's work, its signature blood gas and hemostasis products, and their insight into market trends for these products.
RT: How long has Instrumentation Laboratory been in the critical care diagnostics field and what has been the company's focus and mission?
IL: Instrumentation Laboratory (IL) has a distinguished history of innovations and firsts in critical care diagnostics. The company's notable breakthroughs have had a major impact in laboratory medicine and the well-being of patients around the world.
Founded in 1959, IL launched its first critical care testing system the same year, introducing a new era of automation in the industry, and setting the stage for constant innovation for more than 50 years. From the revolutionary IL 113 blood gas analyzer, to the IL 143 flame photometer, to the invention of CO-Oximetry, IL has continuously launched products that replace time-consuming manual techniques, setting new standards in hospitals worldwide.
Today, around the globe, IL is a market leader in diagnostic instruments for critical care and hemostasis, and the company's success stems from their specific focus on these two areas. IL's products impact hospitals, and their central laboratories, ICUs, operating rooms, and emergency rooms, bringing automation, accuracy, and efficiency to caregivers and the patients who rely on them. IL holds more than 100 patents vital to the advance of medicine and has a vigorous R&D program. Passion and dedication to innovation have led IL's mission for over five decades and continue to do so today and in the future.
RT: Tell us about your company's signature products, why they are innovative, and how they are meeting the needs of RTs.
IL: Instrumentation Laboratory has been at the forefront of breakthroughs in quality and innovation in critical care testing throughout our 50-plus-year history.
The GEM Premier 4000 critical care analyzer, introduced in 2006, measures pH, blood gases, electrolytes, metabolites, total bilirubin, and integrated CO-Oximetry. The device is the only analyzer that offers a comprehensive, fully integrated, and easy-to-use system, providing lab quality results 24/7, regardless of system location—Lab, ICU, NICU, CVOR, ED—or level of operator training. It offers the only single-component, multiuse, 30-day cartridge that includes all analytic components needed for a broad test menu. GEM Premier 4000 Now with PLUS Technology (introduced in 2012) offers faster touchscreen response, wireless communication to HIS/LIS, and remote service capabilities.
At the heart of all GEM Premier systems is Intelligent Quality Management (iQM), IL's patented quality assurance system. iQM automatically and continuously detects, corrects, and documents errors in real time to assure quality results and regulatory compliance for every test and every patient sample. Using iQM coupled with GEMweb Plus Custom Connectivity, managers can oversee all analyzers in the network for complete control, in or out of the hospital. New features offer additional management tools, including: automated operator certification, Admission Discharge Transfer (ADT), and point-of-care (POC) order creation—all in a uniform testing environment, assuring testing quality and process efficiency for better patient care.
RT: Regarding blood gas analysis, as analyzers have become more sophisticated, how has IL responded to clinicians' needs and made them easier to use?
IL: With the increasing popularity of point-of-care testing (POCT), more tests are being moved closer to patient treatment sites. This is particularly true in intensive and neonatal care units, where fast response and rapid turnaround time are requisites to good care. Faster critical care testing allows reduced potential for preanalytic errors through a minimized exposure to transport conditions and ambient air. The combination of lab-quality results and rapid turnaround time for analytes such as Lactate, Total Hemoglobin, and Total Bilirubin has contributed to significant growth for the GEM Premier 4000 in POCT locations.
Recent menu expansions on the GEM Premier 4000 include the addition of the first rapid, point-of-care, lab-quality blood test for measuring Total Bilirubin in newborns (introduced in 2010). This allows clinicians to effectively screen and monitor for Bilirubin quickly, where timing is critical. If care is delayed, high amounts of Bilirubin can cause Kernicterus—a devastating event resulting in brain injury.
Furthermore, advances in analyzer technology, software, and networking have made it easier to maintain decentralized critical care testing. GEMweb Plus networking has greatly reduced the chore of managing operators, patient databases, and regulatory documentation, while GEM analyzers' ease of use allows caregivers to perform POC testing without the need for lab personnel to do so. Growth in POCT will only deepen with new menu expansions on GEM Premier systems.
RT: You mentioned point-of-care testing: What impact have POC analyzers had on the market? What advantages do they offer?
IL: Manufacturers of analyzers for critical care testing have developed several new approaches to quality control (QC) to simplify processes for POC environments. Modern critical care analyzers include a high degree of instrument self-diagnostics, for example, system integrity checks to assure proper functioning of mechanical components, such as pumps and valves, detection of occlusions within the fluidic system, and checks of the electronics and microprocessor communications.
There are three primary approaches to QC for cartridge-based testing systems that have been introduced to the market in recent years: electronic QC (EQC), automatic QC (AQC), and continuous QC. EQC uses built-in or external simulators to monitor the electronic components of the analyzer, typically before a new lot of testing cartridges is accepted for clinical use. While simple to use, quick, and inexpensive, EQC doesn't examine actual sensing reactions or sampling-related functions.
The AQC system assays on-board surrogate samples that the user selects. When the device fails to recover an analyte concentration, corrective actions might automatically occur. Although this does not require user intervention, AQC may fail to detect errors that occur between assays of the QC materials.
Continuous QC integrates automatic checks each time an on-board reagent or patient sample is tested. This system checks for patterns in the sensor signal—an indicator of potential sample integrity issues. If a situation outside of acceptable limits is detected, a corrective action—tailored to the source of the error—will be initiated. Continuous QC tests the performance of the entire analytical system as it measures each patient sample. An ongoing, real-time QC program that is free of operator intervention offers the most successful QC program at the POC.
RT: What are the most important things RTs should be aware of when collecting samples with today's devices? Any precautions RTs should take in order to get the best results?
IL: Current blood gas analyzers have greatly expanded menu capabilities including the availability of electrolyte, metabolite, and CO-Oximetry measurements. Additionally, the sensors, sample path, and required volumes are much smaller than those of previous generation analyzers. These enhancements and improvements have increased the potential for sample mishandling in causing preanalytical error and/or instrument malfunction.
Awareness of preanalytical handling issues and following best practices are of even greater importance with today's analyzers. Air entrapment in the sample is likely the most common source of error. It is critical that residual air be removed from the sample as soon as possible. Clotting is another common source of error. To avoid clotting, samples should be mixed immediately, and mixed in two planes (employing the "rock-and-roll" motion), using the appropriate type and concentration of heparin.
Microclots can alter results and interfere with sampling. Additionally, microclots can form very quickly in blood samples (in less than 10 seconds) that are not mixed appropriately.
Heparin only prevents clotting and will not dissolve microclots, stressing the importance of immediate mixing. If electrolytes are being measured along with blood gases, it is important to use a low dose lithium heparin or balanced lithium heparin formulations. The final heparin concentration should be < 20 iu/mL. To help achieve this concentration, it is important to fill the arterial blood gas syringe to greater than 50% of capacity when drawing blood gas/electrolyte samples. Samples should be remixed and several waste drops should be expelled immediately prior to analysis.
There are many other preanalytical considerations for blood gas analysis, particularly with expanded menus. Those mentioned here are of the greatest importance and should be universally practiced. Instrumentation Laboratory offers tools and information for reducing and avoiding pre-analytic errors in blood gas testing, including a three-part webinar series on "New Perspectives on Reducing Pre-analytical Errors." The series features topics that detail best practices for avoiding errors in ABG, electrolyte and metabolite, and CO-Oximetry testing.
RT: What training and service offerings are provided to hospitals and diagnostic labs related to your products?
IL: Year-round, IL conducts educational seminars at customer hospitals, online, at regional workshop sites, at the IL Training Center at our headquarters in Bedford, Mass. In addition, IL frequently sponsors educational workshops at national conferences featuring experts in the field of laboratory and point of care testing. These seminars and training opportunities provide CEUs for attendees and select sessions can be viewed on-demand at the IL corporate website. More information on seminars scheduled for 2014, and past educational seminars, is available here. Training and workshop information can be obtained through IL Customer Service at 800-955-9525.
Ongoing service and support is provided by an in-house support team made up of highly skilled and qualified individuals. The company has specialists in the areas of data management, product line support, and technical support. Additionally, a comprehensive field sales and service organization provides service and preventative maintenance, technical support for instruments, as well as clinical training for customers.
RT: In addition to blood gas analyzers, what other services/products does IL offer? In which of your product fields have you seen the greatest growth and what do you believe this can be attributed to?
IL: The GEM Family of critical care testing solutions provides comprehensive capabilities, automation, and flexibility in the lab and at the point-of-care to deliver the very best patient care.
On the hemostasis side, IL is the number one manufacturer of instruments and reagents worldwide. Since the introduction of the first fully automated hemostasis analyzer, the ACL 810 in 1985, IL has continuously introduced innovative instruments and reagents to hospital and specialty labs, culminating in the release of the ACL TOP Family of Hemostasis Testing Systems. This line of fully automated analyzers is the leading hemostasis product line in the world and includes the ACL TOP LAS 700 LAS/CTS, ACL TOP 700, ACL TOP 500 CTS, and ACL TOP 300 CTS.
In addition, IL introduced the ACL AcuStar Hemostasis Testing System in 2009—the first specialty-test, chemiluminescent-based analyzer that offers full automation of highly sensitive immunoassays for the hemostasis lab. The ACL AcuStar simplifies and automates labor-intensive specialty tests, allowing completion in as little as 25 minutes, with no special training required. Complementing these systems is the comprehensive menu of HemosIL reagents, which offer flexibility, reliability, and accuracy.
In both the hemostasis and critical care fields, IL continues to achieve significant growth year after year due to a deep commitment to delivering innovative products and comprehensive customer service and support. In 2012, IL completed its transition to a direct sales, service, and support model for its hemostasis business in North America and other markets, allowing the company to provide a closer level of expertise and service to customers. This has resulted in remarkable growth and solidified IL's number one position in the global hemostasis market. RT
_________________________________________________________
For more information, contact [email protected].