California Pacific Medical Center maximizes the efficiency of RCPs through a reorientation program, therapist-driven protocols, and an emphasis on education.
By Carol Daus
---

When Gary Hospodar, RRT, joined San Francisco-based California Pacific Medical Center (CPMC) in January 1999 as director of respiratory care services, he was spared no challenges. In addition to immediately spearheading the respiratory department's grueling reaccreditation process with the Joint Commission on Accreditation of Healthcare Organizations (JCAHO), he had accepted a position that had been vacant for the past 3 years. The department had been managed by two clinical supervisors during this period.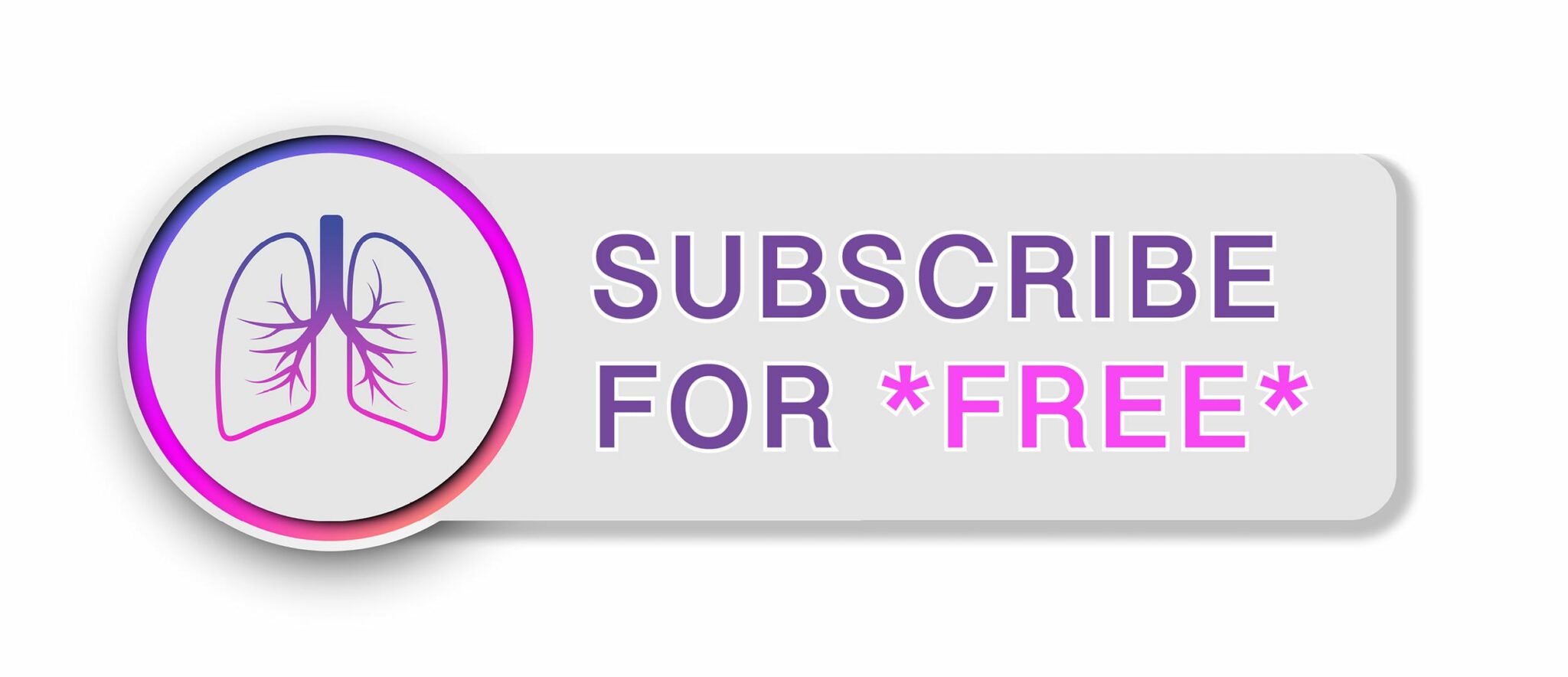 "One might say I was a glutton for punishment, but in reality the challenges of this job are what make it so interesting," says Hospodar, who has spent 26 years in the respiratory care profession and has held previous directorships at the University of New Mexico Medical Hospital in Albuquerque and Children's Hospital of Oakland, in Northern California's Bay Area. In the past 10 years, he has been directly involved in six JCAHO reaccreditation projects at the various hospitals where he was employed.
Hospodar's experience and enthusiasm helped earn him a promotion in July after just 6 months on the job. Now he oversees all noninvasive procedures in cardiology and neurodiagnostics (cardiac catheterization, noninvasive electrocardiography, cardiac rehabilitation, cardiac stress tests, electroencephalography, electromyography), as well as the pulmonary function laboratory and the respiratory care department.
One of the reasons Hospodar finds work so gratifying at California Pacific Medical Center is that it is one of the most successful acute care hospitals in the Bay Area—despite its financial failures several years ago. CPMC lost close to $43 million in fiscal years 1993 through 1995; however, by 1997, under the leadership of Martin Brotman, MD, chief executive officer, the hospital had reversed its course and posted a $30 million profit on revenues of $290 million. CPMC has also experienced phenomenal growth in its patient census. In fact, the system's main campus has been so full in recent months that it has occasionally had to send patients to other facilities. However, the recent acquisition of Ralph K. Davies, an acute care community hospital, is expected to solve CPMC's space crunch.
Nationally Recognized
Cited by the New York Times as "one of California's largest and most prestigious private hospitals," California Pacific Medical Center is a private, not-for-profit health care organization with more than 1,200 beds in three separate campuses. CPMC is also part of the not-for-profit Sacramento-based integrated delivery network called Sutter Health, a 28-hospital system that serves over 3.5 million Northern Californians in more than 100 communities from the Oregon border to the San Joaquin Valley. CPMC is Sutter Health's largest acute care facility.
CPMC comprises three campuses in San Francisco: the Pacific campus, located in the city's affluent Pacific Heights neighborhood; the California campus, situated in the Richmond District; and the newly acquired Ralph K. Davies campus, which was one of the city's last remaining independent hospitals and is located in the Castro District.
Each campus is staffed with its own permanent respiratory staff. There is no shortage of work for CPMC therapists, since approximately 750,000 respiratory-related procedures are performed each year throughout the three campuses. The Pacific campus has 33 full-time equivalents (FTEs), and the California campus and Ralph K. Davies both have eight FTEs apiece. The pulmonary function laboratory, which is the largest in the city with more than 6,500 tests performed annually, has seven FTEs. "Because each campus is so uniquely diverse, we cannot simply plug in staff to each location randomly; each therapist needs to demonstrate a certain level of competency in order to be assigned to that specific campus," Hospodar says.
Located within two miles from one another, each of the campuses has its own specialty niche. The flagship Pacific campus is known for cardiology, cardiac surgery, organ transplantation, and general surgery. The California campus houses San Francisco's largest women's and children's center with a Level III nursery. Ralph K. Davies' claim to fame has been microsurgery, orthopedic rehabilitation, and HIV-AIDS programs, as well as serving as the Castro District's largest community hospital.
Most of CPMC's therapists are assigned to critical care areas. The Pacific campus houses a 21-bed combined medical/surgical intensive care unit, an eight-bed coronary care unit, a nine-bed transitional care unit, and a six-bed pediatric intensive care unit. The Ralph K. Davies campus has an eight-bed critical care unit (combination coronary/surgical/medical) and a five-bed step-down unit. The California campus' 22-bed Level III nursery will be expanded in the next few years.
Setting Priorities
When Hospodor stepped into his job, he developed three primary goals for the respiratory department. The first objective was to revise the orientation program for new employees. Second, he wanted to develop a reorientation program for existing employees, and last, he wanted to establish and submit a 5-year capital replacement program.
"Given how fast CPMC has changed in recent years, it became obvious that the reorientation program was one of our most important tasks," Hospodar says.
With three separate campuses that had different patient populations and respiratory equipment, it became critical to cross-train each therapist to enable them to work at each facility. The reorientation program was launched at each campus in July, and every therapist is required to participate.
"In order to develop flexibility with our staffing, the reorientation program took on great importance," explains Diane Janakes, RRT, clinical supervisor of the Pacific campus. "Now we will be able to have staff that are not only able to work with adults, they will also be able to work at the California campus in the nursery or in the pediatric intensive care unit."
Janakes adds that this type of cross-training is also valuable for new respiratory graduates, who are able to gain experience in different patient care settings. "We may not be able to always offer a new graduate a job with benefits, but many overlook that when they recognize the level of varied experience we can give them," Janakes says.
The reorientation program involves at least 1 day's training with specific equipment at each campus. For instance, the ventilators at Ralph K. Davies are different from those at the Pacific campus. As employees train in a particular location, a competency checklist is completed to ensure that they have learned how to use the different ventilators. Therapists train directly alongside their peers who are permanently assigned to those campuses.
According to Hospodar, one of the advantages of being a tertiary center such as California Pacific Medical Center is that it can attract respiratory therapists who want to learn a variety of specialized skills in treating critically ill patients. "One thing that sets us apart from other hospitals is that both the medical staff and the administrative staff highly support our development and use of protocols," he says. "There's a philosophy supported throughout the hospital that emphasizes the maximization of productivity in a customer-focused manner," he says. Hospodar adds that therapists have always played an active role in developing the protocols.
For the past several years, the respiratory therapy department has accessed its protocols in a computerized patient care information system (PCIS). The process starts with the physician ordering the procedure while the computerized program then takes the therapist step-by-step through the protocol on the screen. "Let's say we have a 24-hour automatic conversion from handheld nebulizers to metered-dose inhalers, and each step of the treatment is spelled out clearly in the program for the therapists, so they know exactly what is expected of them," Hospodar says.
According to Hospodar, the exorbitant cost of such a system has kept many hospitals from acquiring a PCIS. "Even bare-bones respiratory care-type systems cost about $250,000," Hospodar says. However, he adds that a hospital will experience improved employee satisfaction by implementing a PCIS. "Even though employees are initially required to go through training in order to use the system, the feedback we've received from them has been excellent, mainly because it takes the repetitiveness out of the charting task."
"One of the most important benefits of the system is that you can chart anywhere within the hospital without having to track down charts," says David Williams, RRT, clinical supervisor, Ralph K. Davies campus. "The value of the system is most noticeable when things are very busy—it allows for better charting since it lists step by step what important information you need to include," Williams says.
Williams concurs with Hospodar that the system is very user-friendly and is not difficult for therapists to master. All new employees are given a 4-hour orientation on the system. "Most therapists are very motivated to learn the program, since it makes their job easier," Williams says.
Managed Care Concerns
With approximately 59% of its population enrolled in HMOs, the San Francisco health care market has forced hospitals such as CPMC to focus heavily on cost-containment issues. In fact, several years ago the hospital needed to undergo a major workforce reduction to slash costs. Hospodar believes strongly that managed care has not negatively impacted patient care, although he believes from a managerial standpoint that it has greatly influenced administrative policies. "With managed care, you have to get the biggest bang from your buck with the limited staff that you have," he says. "This means you must maximize all your systems and processes throughout the entire organization." Hospodar adds that the PCIS system has accomplished this, and other cost-effective measures involving equipment acquisition may soon be introduced at CPMC to maximize efficiencies.
Interestingly, although Hospodar worked in the field during the heyday of the free-flowing dollar, he points out that it is possible to perform quality patient care by doing more with less. "A lot can be accomplished in today's environment; you just need to be entrepreneurial and creative, and be able to look at all the angles."
Hospodar adds that managed care has contributed positively to the changing role of respiratory therapists. With managed care's focus on cost containment and efficiency maximization, therapists gradually took on a more important role in the patient care team. "Everyone in the multidisciplinary team—from the physician down to the nurses—recognizes that therapists are valuable assets," Hospodar says.
Vital Team Members
Therapist-driven protocols have probably had the largest impact on the expanding role of respiratory therapists. California Pacific Medical Center maintains a very active ventilator weaning protocol and an oxygen titration protocol, which were both developed by the hospital's multidisciplinary team during the past few years. Hospodar stresses that the protocols might not have succeeded if therapists had not been involved in their development or if the critical care physicians had not empowered therapists to take responsibility for carrying out the protocols.
"Because of the weaning protocol, our therapists are able to get patients off the ventilator much sooner than before," Hospodar says. "This improves patient morale because they are moved out of the intensive care unit sooner and also helps bring down costs for the hospital."
According to Janakes, the RCP's work in developing and maintaining the protocols is what made the other members of the health care team stand up and take notice. "The therapist-driven protocols turned us into assessors and evaluators, compared to the past when we were simply given an order and had to follow through on it," Janakes says. Since new types of equipment are constantly coming out, Janakes adds that the therapist's expertise has become more valuable.
Hospodar concurs that with new modes of ventilation constantly emerging, the respiratory therapist's expertise is particularly needed in treating critically ill patients. "Respiratory care is a vital part of patient care in a tertiary hospital such as ours," he says. When protocols were implemented, therapists began functioning as direct members of the health team by participating in daily rounds, patient care conferences, and discharge planning meetings.
Recruitment and Retention
California Pacific Medical Center's respiratory care department currently has a very low attrition rate, despite the Bay Area's high cost of living, which is causing some therapists in other hospitals to relocate. "Most of our therapists tend to stay here, given all the opportunities," Janakes stresses. "Occasionally, someone leaves for personal reasons, but most therapists stay here for a large portion of their careers."
One change that Hospodar has noticed is that, unlike the past, those staff members that leave are often replaced by new respiratory graduates. Since CPMC is a primary affiliate of San Francisco-based Skyline College's respiratory program, CPMC staff are able to evaluate students and are also involved in their training. Several of the respiratory staff also serve as instructors for the program. "This works to our advantage since we're able to see in advance which students might be most compatible as future staff members," Janakes says.
Research opportunities have also attracted many respiratory therapists to CPMC. Therapists will soon be involved in forthcoming research concerning the efficacy of nitrous oxide treatment with children and adults who have existing or developing pulmonary hypertension. A nationally recognized research center, CPMC has always encouraged respiratory staff to seek publishing opportunities, and many RCPs are very active in professional societies—not only the American Association for Respiratory Care but also the Society of Critical Care Medicine and the American Thoracic Society. The hospital's respiratory care department has also been designated as a test site by major manufacturers evaluating mechanical ventilators and equipment.
Looking Forward
As Hospodar looks toward the future, he is confident that respiratory therapists will continue to play a major role in the health care delivery system. "Manufacturers keep developing new equipment and therapists will always be recognized as the appropriate professionals who understand how to use this new technology," Hospodar says. "This will continue to give us a special bargaining chip in the future."
In the next 5 to 10 years, Hospodar foresees the development of computerized ventilation management systems, which could impact the RCP's role. "Some may be frightened that computers could conceivably replace us, but I seriously doubt this since we've become recognized for our strong assessment skills," Hospodar says.
Hospodar also predicts that the role of the RCP will expand even outside of the realm of clinical bedside practitioner. "Through education, I expect therapists in many institutions will be trained to take on greater roles in discharge planning and case management," he says. "It's an exciting time to be a respiratory therapist, and my best advice is for professionals to take advantage of every educational opportunity available, so they can bring a variety of skills to the table."
To ensure a successful future for the field of respiratory care, Hospodar also strongly supports the minimum entry-level credential of a bachelor's degree for therapists. "We won't be recognized by managed care organizations or other third-party payors unless we have the minimum educational background that our colleagues in other health care fields share," Hospodar says. "The bachelor's degree will serve as our credential for professional survival."
---
RT
Carol Daus is a contributing writer for RT Magazine. For more information, contact [email protected].