Home Care: Services, Technology Soar While Reimbursement Sinks.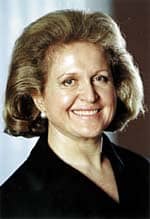 To maintain their businesses, some providers are no longer employing RT consultants.
They paved paradise and put up a parking lot." That lyric usually brings forth feelings of disillusionment with progress. That is, unless you are late for a business meeting downtown and need a place to park in a hurry. It is then that you are grateful for the parking lot and are perfectly content with finding paradise elsewhere.
And so it goes in home care. The industry was once a paradise of easy money and big profits. Equipment was simple and unsophisticated. Delivery was usually a simple drop-off, and oversight was minimal, nonintrusive, and barely regulated. It was in these early days of home care that providers were looked upon with suspicion and distrust. Often, it was for good reason. Quality patient care was not a priority, and the business was mostly motivated by profit.
Well, that paradise is now a parking lot. Gone are the days of easy big money. Home care has now become strictly regulated, with much oversight by consumers, government, and third-party payors. For consumers, the results have been mostly positive. Abusive entities have all either evolved or dissolved. Earned profits are now usually a result of sound business decisions and quality products and services. Although struggling to overcome its reputation of the past, the industry has arrived.
In the last 5 years, home care services and technologies have reached new heights. Home care medical equipment, for the most part, has become smaller, smarter, more versatile, and definitely more expensive. Take, for example, the simple treatment compressor. This equipment has evolved from a basic compressor resembling the machine available from the hardware store to the closely regulated medical grade compressor with replaceable filters and battery power capability.
A more drastic example is the continuous positive airway pressure (CPAP) unit, which has evolved from a basic 10-pound blower delivering a single set pressure to high technology. CPAP units, some weighing under two pounds, now all come standard with a ramping starting pressure capability. Most have either an automatic or manual altitude-adjustment feature. Some can deliver bilevel positive airway pressure; bilevel positive airway pressure with a backup rate for noninvasive positive airway pressure; varying levels of pressures; or auto-titrating positive airway pressure. One of the most recent CPAP feature additions is exhalation pressure flexibility.
Many units monitor patient compliance and feature download capabilities. Integrated heated humidifiers have been added. Even some of the heated humidifiers themselves provide ambient tracking to reduce the amount of condensation in the tubing. New and improved CPAP masks seem to be developed weekly. The ever-growing industry of CPAP therapy is constantly changing and improving. With these improvements in technology, as in any industry, come added costs.
Home care services have also become more technically oriented and professional. Patients can receive effective treatment without entering a hospital. Many credentialed and licensed respiratory therapists now work in the home care industry.
Today, RTs are filling in the gap from hospital to home care. The need is great, the pay is equivalent, and job satisfaction is tremendous. There is nothing more satisfying than walking into a patient's home to deliver a treatment compressor and being able to answer the patient's questions regarding nebulized medications, multiple inhalers, and possible side effects. RTs bring their professional expertise to the patient as they provide home oxygen, CPAP, aerosol therapy, and more. They often provide education, instruction, and follow-up services for the patient as well as communicate with the referring physician for needed continuity of care. Although their professional services are not reimbursed by most third-party payors, their fee for service as well as the cost of filing insurance claims and maintaining records is built into the cost of the equipment.
Gone are the days when a driver drops off the patient's medical equipment and somehow the patient and family learn how to use it—or are they?
Manufacturers, in their haste to get newly featured units though the Food and Drug Administration and onto the market, have settled and coded their high-tech, newly improved products with the same billing codes as the old basic models. They sell their new and improved products to home care providers at the higher cost, but because the equipment is coded as the basic model, the reimbursement, or amount a home care provider can bill, is no more than for the basic item. By doing so, they have essentially cut out much of the profit for home care providers.
Reimbursement for home care equipment also has been cut. At times, the cuts have been incremental like little scratches that repeatedly and over time cause bleeding. At other times, the cuts have been so drastic it is as if an artery was severed. Insurance companies claim to be struggling to maintain the low costs of their insurance policies and premiums. Private insurance, consumers, Medicaid, and Medicare are struggling to provide for services needed for the Baby Boomer generation, much less the one to follow. Medicare is grasping at straws and trying to enact competitive bidding, which will essentially diminish home care providers to strictly commodity dealers and eliminate one of the most important components of home care—the care' in the form of professional involvement and service. Finally, Medicaid is at the mercy of the state budget, and with each effort to balance the budget, it is at risk of deeper and deeper cuts.
If payors are not careful and fair, home care companies may quickly revert to the old practices of having delivery people drop off patients' medical equipment, leaving the patient and family to somehow learn how to use it—only this time there will be no profit to keep the companies in business. Perhaps then, home care will be eliminated and patients will have to remain hospitalized in order to use medical equipment.
To maintain a business and keep employees, some home care providers have eliminated home delivery for most items; instead, they ship equipment to the patients directly and operate with a skeleton crew. Some providers have cut back service and even eliminated RTs altogether.
However, some home care providers are maintaining their businesses, keeping employees paid, and providing quality home care service to patients. One way they have been able to do this is by assessing an "up charge" for items prescribed that are not the basic equipment. It may even be realistic for home care providers to assess an RT consult fee for services required. While historically, individuals for the most part have refused to pay for any medical service, that is changing. Many consumers are willing to pay for what they want whether their insurance pays for it or not. The ever-growing cosmetic surgery industry is a prime example of consumers getting and paying for what they want. Third-party payors are not used to cover basic health care needs or services. An all-inclusive health care insurance policy has become financially unobtainable for most people. Insurance is now used in the event of a catastrophic illness.
Patients have a right to obtain the best home care services and equipment available. Most people want the best for themselves and their loved ones, and some are willing to pay for it. All involved in patient care, including prescribing physicians, discharge planners, case managers, and the patients themselves, need to be aware that products and services are available and can be purchased for a fair and honest price. The home care industry, after all, is a business, and not a charity. Like any good business, it should provide a service that the consumer wants and needs—not just what is covered by a third-party entity.
And so it goes. Perhaps there really is a paradigm shift. The home care industry can remain alive and well, and patients can receive good quality care in their homes if we are all diligent in protecting this indispensable industry. Paradise can be planted alongside the parking lot, and the two can coexist for the greater good.
Anna Chiappetta, BSRT, RRT, RCP, is vice president of clinical services, Access Respiratory Homecare, New Orleans. She sincerely thanks RTs across the country for their support of the Gulf Coast during the aftermath of Hurricane Katrina.