Automation, ease of use, and enhanced safety features are reshaping ventilator technology as respiratory departments fight alarm fatigue and healthcare-associated infections like VAP. Technology is evolving, protocols are becoming more stringent, and technicians are becoming more educated on how to utilize and care for the equipment.
To give insight on the innovations happening in the field, RT recently spoke with two leading ventilation manufacturers about what's available in the marketplace, the issues taking hold in the industry today, and their individual thoughts on where the industry is heading. This month we spoke with:
Edwin Coombs, MA, RRT-NPS, ACCS, FAARC, director of Marketing – Intensive Care, North America, Dräger Inc; and
Chris Kiple, President & CEO, Ventec Life Systems
RT: What's new in the mechanical ventilation market? What trends/advances has the industry seen in mechanical ventilation? And noninvasive ventilation?
Ed Coombs (Dräger Medical): Innovation in the mechanical ventilation market continues to move forward at an exciting pace. Areas of focus include technology to improve patient outcomes, clinical workflow and adding value to improve financial performance.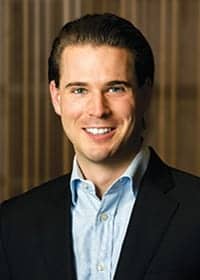 Chris Kiple (Ventec Life Systems): Higher acuity patients are leaving the hospital earlier and health administrators are facing extreme pressures to prevent these patients from returning to the hospital. Consequently, the technology divide between the hospital and the home must become smaller to account for the increased demands on home care. To be effective, technology in the home must be simple to mitigate the risk of mistake and easy to ensure compliance with each therapy. This year, CMS recognized the benefits of integration with the implementation of reimbursement for VOCSN, the first and only multifunction ventilator to combine a critical care ventilator, oxygen concentrator capable of delivering 6 LPM oxygen equivalent, cough assist at the touch of a button, hospital grade suction and a high performance nebulizer into one portable device.
RT: Please discuss your company's most recent ventilator solutions. What are they focused on? How are they improving patient care?
Coombs: Our solution for critical care ventilation for adult, pediatric and neonatal patients is the Evita Infinity V500, which is a comprehensive workstation designed to meet the full range of clinical practice needs. The V500 offers a variety of options, making it a cost-effective solution for both large medical centers and community hospitals.
The V500 features invasive, noninvasive and high-flow O2 therapy to improve bedside workflow and streamline costs, and a customizable user interface that adapts to the unique requirements of an intensive care unit (ICU) team. The ventilator's data protocol provides a complete picture of the patient's ventilation status to the electronic medical record (EMR), monitoring system or central alarm system. Our solution for acute/chronic care is the Savina 300 ventilator. The Savina 300 can be tailored to meet the needs of many environments with its turbine-driven gas technology and optional low-flow O2 input. With a wide-ranging set of modes and clinical features for both adult and pediatric patients, the Savina 300 can be used in long-term acute care hospital (LTACH) facilities, community hospitals and rehabilitation/general wards.
Kiple: Without a cure, ventilator patients depend on the latest technology to improve quality of life.  The future of respiratory care is integration.  Several years from now, delivering care using separate devices that are not designed to work together will seem cumbersome and antiquated. Integration increases patient and caregiver mobility.  Integration creates simplicity and reduces the risk of mistakes.  Integration streamlines patient care to increase patient compliance. Ultimately, the integration of the VOCSN multifunction ventilator allows caregivers to spend less time focusing on machines and more time focusing on patients and their wellbeing.
RT: Does your company offer any pediatric- or neonatal-specific ventilation solutions and  what special features are the devices equipped with?
Coombs: Our solution for neonatal ventilation is the Babylog VN500. Through the use of the volume guarantee mode, infants requiring mechanical ventilation have been shown to have fewer complications, including intraventricular hemorrhage (IVH), bronchopulmonary dysplasia (BPD) and periventricular leukomalacia (PVL), versus use of standard pressure ventilation modes.1
Kiple: We think about how hard it is every day for a mom or dad to care for a child using two, three, or four devices. Integrating traditional devices together makes care easier and allows families to maintain an active life unencumbered by multiple devices. The VOCSN multifunction ventilator is approved for pediatric patients 5 kg and above. We are focused on integrated therapy delivery to ensure each therapy is delivered accurately. Rather than a separate ventilator and a separate oxygen concentrator delivering two competing flows of air to the patient, the VOCSN multifunction ventilator and the oxygen concentrator work together to deliver one comfortable, oxygen enriched breath from a single source.
RT: Have technology advances led to any improvements in outcomes for spontaneous breathing trials and ventilator weaning?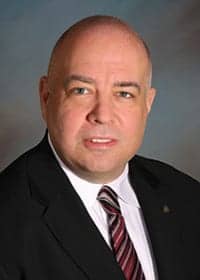 Coombs: In 2016, the American Thoracic Society/American College of Chest Physicians (ATS/ACCP) published clinical practice guidelines that promote liberation from mechanical ventilation. Dräger's Evita Infinity V500 supports these recommendations by facilitating invasive, noninvasive and high-flow O2 therapy through a single, bedside device. With the V500, clinicians can closely monitor spontaneous breathing trials (SBT) for acute changes in the patient's condition. The ventilator also offers data trending airway occlusion pressure (P.O1) and rapid shallow breathing index (RSBI) to help clinicians determine a patient's readiness for extubation.
The ATS/ACCP guidelines also identified patient-ventilator synchrony as a key element in minimizing sedation. The V500 is designed around Dräger's "Room-To-Breathe" concept, featuring an active expiratory valve with autoflow that encourages spontaneous breathing, reduces "fighting the ventilator" by patients, and decreases sedation levels. Additionally, the V500's automatic tube compensation (ATC) feature can alleviate the work of breathing imposed by an artificial airway.
Lastly, the V500's Smartcare/PS optional feature automates and standardizes a weaning approach that has been shown to reduce ventilation time and ICU length of stay.2
RT: How serious a problem are VAP and other ventilator-associated infections in the ICU and how are today's ventilation and intubation technologies responding to improve infection control and prevention?
Coombs: Hospitals face enormous pressures in terms of third party payer reimbursement. Quality of care is a key issue as the top performing hospitals are rewarded while lesser-performing hospitals are penalized. Ventilator-associated events are one of many key performance indicators to this equation. Additionally, nosocomial infections are not financially recoverable and are costly to treat. Preventing intubation with effective noninvasive ventilation can reduce this risk. Conversely, once the patient is intubated, using techniques to minimize ventilator-induced lung injury is imperative. Approaches to reduce overdistention of the lungs and prevent alveolar collapse are essential to a lung protective strategy.
Kiple: The Ventec One-Circuit is designed to allow switching between ventilation, oxygen, and cough therapies with the touch of a button without switching the patient circuit.
The integrated circuit is designed to reduce the gaps in ventilation, decrease the risk of patient misconnection, and minimize exposure to the patient's airway to mitigate infection risk. Rather than several cumbersome tubes connecting to separate devices, the Ventec One-Circuit eliminates clutter to create one easy-to-manage system.
RT: Alarm fatigue is continually cited as a top concern of healthcare providers. What steps should healthcare providers take to mitigate this problem and ensure no legitimate patient alarm goes unanswered?
Coombs: Issues with ventilator alarms continue to top the annual ECRI Health Technology Hazards list.3 We have designed our ventilators with advanced alarm features aimed at improving safety and enhancing clinical workflow. Dräger ventilator technology employs both audible and visual systems with a high, medium and low priority hierarchy. Clinicians can customize settings to each patient to avoid nuisance alarms while being alerted to legitimate respiratory events. The Dräger V500 and VN500 ventilators also detect early changes in patients' conditions, such as air trapping or auto positive end-expiratory pressure (PEEP), and alert clinicians to these changes via discrete messaging.
Kiple: Integrated therapy delivery will minimize nuisance alarms. For example, traditional devices require a separate nebulizer which delivers a competing flow to the patient in addition to the air being delivered by the ventilator. Combining a ventilator and nebulizer typically is cumbersome and at the very least provides less accurate ventilation and generates nuisance alarms. However, VOCSN provides integrated therapy delivery, meaning the ventilator automatically compensates for the increased airflow from nebulizer to ensure accurate ventilation and minimizes nuisance alarms. RT
---
For more information, contact [email protected]
---
References
Wheeler, K. Klingenberg, C. McCallion, N. Morley, CJ. Davis, PG. "Volume-targeted versus pressure-limited ventilation in the neonate", Wiley Publishers, Cochrane Review, 2010, Issue 11.
Blackwood, B. Burns, KEA. Cardwell CR. O'Halloran, P. "Protocolized versus Non-Protocolized Weaning for Reducing the Duration of Mechanical Ventilation in Critically Ill Adult Patients" Wiley Publishers, Cochrane Review, 2014, Issue 11.
Top 10 Technology Hazards for 2019, ECRI, https://www.ecri.org/top-ten-tech-hazards