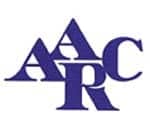 Kallstrom Receives Sepracor Achievement Award
The American Respiratory Care Foundation (ARCF), Dallas, presented Thomas J. Kallstrom, RRT, FAARC, director of respiratory care services at Fairview Hospital, Cleveland, with the Sepracor Achievement Award for Excellence in Pulmonary Disease State Management at the American Association for Respiratory Care (AARC) annual International Respiratory Congress Awards Ceremony in Cincinatti. The award recognizes AARC members who demonstrate positive health care outcomes as a result of the disease-oriented practice of respiratory care.

For the past decade, Kallstrom has been active in asthma disease management. At Fairview, he significantly reduced hospital admissions through a pediatric asthma fast track program that expedites care of patients requiring immediate intervention. He also developed an inner city pediatric asthma disease management program. At the Rainbow Babies and Children's Hospital in Cleveland, Kallstrom was a member of an interdisciplinary team that designed and monitored the hospital's asthma care path. (877) SEPRACOR; www.sepracor.com ; (972) 243-2272 x687; www.aarc.org/arcf/awards.html .
---
SensorMedics and Pulmonox to Develop Nitric Oxide Delivery and Monitoring Products
SensorMedics, Yorba Linda, Calif, a wholly owned subsidiary of Thermo Electron Corporation, and Pulmonox Medical Inc, Tofield/Edmonton, Canada, will develop a line of nitric oxide delivery and monitoring products to treat pulmonary diseases. Under the agreement, Pulmonox will fund the development costs of the devices, while SensorMedics will distribute the product worldwide through the Thermo Respiratory Group.
"We have collectively been associated with the only two trials that have been used for FDA approval of nitric oxide for treating hypoxic respiratory failure in newborns," says Chris Miller, president and CEO of Pulmonox. "This experience puts us in a credible position to support research and clinical applications in this area of pulmonary medicine."
In August, Pulmonox's AeroNOx was approved by the Food and Drug Administration. The lightweight device allows for easier patient transportation.
For information on SensorMedics, call (714) 283-1830, or visit www.sensormedics.com. For information about Pulmonox, call (888) 4-NITRIC, or go to www.pulmonox.com.
---
Amato Receives Honorary Membership to AARC
American Respiratory Care Foundation (ARCF) Chair Michael T. Amato, vice president of sales and marketing for Monaghan Medical, Plattsburgh, NY, received Honorary Membership to the American Association for Respiratory Care (AARC), the association's highest service award for individuals who are not RTs or physicians. The award was presented at the AARC conference in Cincinatti.
The award recognizes individuals who have been active in AARC affairs or in a related field for at least a decade, are eligible for associate membership in the AARC, and have made a special contribution to the AARC, its affiliates, or the respiratory care profession.
Amato has been involved with the AARC since he began at Monaghan, and has served as ARCF chair for nearly 9 years. Last year, the foundation raised $1 million in endowments. "My goal is to continue to contribute to the association and see the foundation grow and prosper," Amato says. "It's always wonderful to win awards, but it's more gratifying to win an award you believe in." (800) 833-9653.
---
Bird Products Gives Kids a Breath of Fresh Air
Bird Products, Palm Springs, Calif, a division of the Thermo Respiratory Group, donated a percentage of all TBird Legacy sales during the first quarter of 2000 to Vent Camp for Kids, a program created by volunteer respiratory care practitioners. Since the program's inception in the fourth quarter of 1999, camps serving ventilator-dependent children have received more than $10,000 in donations from Bird.
At a customer appreciation reception held in conjunction with the AARC conference in Cincinnati, Ruth Lundstrom, vice president of domestic sales for Thermo Respiratory Group, presented checks to representatives from three camps. Mary DeKeon, RRT, of Mott Children's Hospital, University of Michigan, accepted $1,000 on behalf of Trail's Edge Camp (see article on page 10). Rick Anguzza, RRT, director of Camp Pelican and board member for SKIP (Sick Kids need Involved People), received two $1,000 checks, one for each organization. Past recipients include the VACC Camp in Florida. (800) 328-4139; www.thermoresp.com.
---
Tyco Acquires Mallinckrodt
Tyco International Ltd, Pembroke, Bermuda, completed the $4.2 billion acquisition of Mallinckrodt Inc, St Louis. For each share of Mallinckrodt owned, shareholders will receive .9384 shares of Tyco common stock. Mallinckrodt reported revenues of $2.6 billion in 1999.
Shortly after this announcement, Mallinckrodt held the first meeting of its Physicians Advisory Committee in conjunction with the American College of Chest Physicians meeting in San Francisco. Walter J. O'Donohue, Jr, MD, chief of pulmonary medicine and critical care at Creighton University School of Medicine, Omaha, Neb, chaired the 11-member panel. The meeting focused on the clinical and prescribing guidelines of the company's HELiOS® Personal Oxygen System as well as studies to demonstrate the product's impact on patients' quality of life. (800) 663-3336; www.mallinckrodt.com.