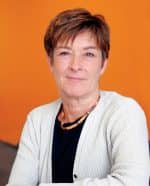 Marian Benjamin
The International Statistical Classification of Diseases and Related Health Problems (ICD) is a medical classification system that provides codes to classify diseases. It is published by the World Health Organization (WHO) and is used worldwide for morbidity and mortality statistics, reimbursement, and automated decision support in medicine. The system is widely used throughout the world and was adopted by the United States in 1898.1 The United States has its own version, International Classification of Diseases, Clinical Modification (ICD-9-CM), which is used in assigning diagnostic and procedure codes associated with inpatient, outpatient, and physician office utilization here. There are 13,000 codes in the ICD-9-CM, and they are required for Centers for Medicare and Medicaid Services (CMS) reimbursement.1
In January 2009, The Department of Health and Human Services (HHS) published rules requiring entities to start using new diagnosis codes—ICD-10—by October 2013, or they will not be reimbursed by CMS. The new set contains more than 68,000 different codes, which permits tracking of many new diagnoses and procedures. The American Medical Association (AMA) strongly disagrees with this mandate, however, and in a January 17 letter sent to Speaker of the House John Boehner (R-Ohio), AMA Executive VP and CEO, James L. Madara, MD, claimed that requiring doctors to use ICD-10 would offer no benefit to patient care and that such implementation would "interfere with concurrent efforts by doctors to implement electronic medical records [EMR] and satisfy other Medicare quality improvement efforts."2
In a February 2 letter to HHS Secretary Kathleen Sebelius, Madara reiterated the AMA's objections, stating, "Implementing ICD-10 is not just a technology project…. This is a massive administrative and financial undertaking…."3
Health technology industry groups support the switch to ICD-10, however, claiming the "more expansive code sets would allow much more specificity in identifying diagnoses and lead to care improvements."2
According to blogger Steve "ShimCode" Sisko, there are a number of arguments in favor of switching, including the following4:
the ability to track health care associated conditions—ICD-10 allows greater explanation;
specifies reasons for noncompliance—current system has only one classification, and ICD-10 offers at least eight;
hospitals will have better information about their patient populations to use in quality outcomes-focused projects; and
aligns with EMR.
There are 99 main categories of ICD-10 "Diseases of the Respiratory System," and most of these have at least two subcategories (some as many as seven). Although many hospitals have coders who do the coding for the RT department, in some, RTs will be responsible. Whether or not you are directly involved in coding, you might find it interesting to learn more—see what your docs and coders have to go through. The American Thoracic Society publishes the "Coding and Billing Quarterly"5 edited by Alan L. Plummer, MD. Plummer explains the new coding system, which he says is totally different from ICD-9. It's eye-opening.
—Marian Benjamin
(On February 14, the acting head of the CMS, Marilyn Tavenner, signaled that the agency will extend the timeline on ICD-10 implementation. Tavenner told reporters that the CMS will "re-examine the timeframe" through a rulemaking process.—Ed.)
References