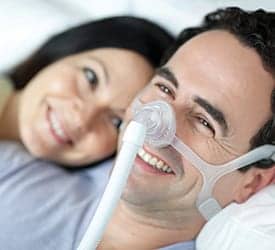 Designed to fit more than 98% of sleep apnea patients, the Wisp, offers a minimal contact experience, a superior seal and an open field of vision. Patients can read and even wear their glasses, according to Philips Respironics.

The mask functions with minimal headgear (no forehead pad) and offers three interchangeable cushion sizes fit on the same frame. Quick-release tabs and headgear clips make it faster and easier to adjust.

Every Wisp mask also includes Philips Respironics Fit for Life comprehensive resupply solution which, according to the company, helps patients achieve compliance with their sleep therapies while helping homecare providers efficiently manage their business.