By John Bethune
---
The editors of RT magazine are excited to introduce our latest project: Patient Monitoring: An RT Magazine Community. This new vertical website, with the easy-to-remember address of monitoring.respiratory-therapy.com, is exclusively dedicated to the subject of patient monitoring. Our goal with this new, special-interest website is to build a platform for the freshest, most vital information we can find about the tools, technologies, and best practices involved in noninvasive respiratory monitoring—pulse oximetry and capnography in particular.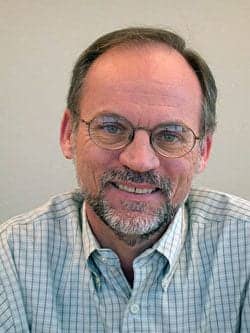 This community is generously sponsored by Nonin. Their goal in doing so is not to promote their company or their products, but to foster a dynamic, interactive community focused on patient monitoring.
As the name of this new site suggests, our mission is not simply to provide information about patient monitoring, but to develop a community of interest built around the topic. In other words, this isn't an outlet for RT magazine articles, but a place where you can take part in a dialog with us and with other readers on current issues in monitoring.
We encourage you to comment on the posts here as well as to share and comment on the information you find via Twitter, Facebook, and LinkedIn. If you have something more substantial you want to say, just let me know and we will be happy to let you contribute your own posts to the site.
We'll also be reaching out to the community around the web. Every article we post will have links to other websites, both in the United States and abroad. Wherever monitoring is in the news or under discussion, we'll point you there.
As a website, Patient Monitoring will put a premium on content that is digital and interactive. We'll include video, audio, and other forms of content that we can only write about in print.
Because so much is happening in this field, this site will be updated frequently. You can keep in touch with the site by following us on RT magazine's Twitter, Facebook, or LinkedIn accounts, by adding our RSS feed to your news reader, or, of course, by subscribing to RT magazine.
I encourage you to visit our new site and participate in building it. As of this writing, it is just 2 weeks old and a mere glimmer of what it will become. Some of the topics already covered include updates on legislative developments concerning pulse oximetry for newborns, new technologies being introduced, efforts being made to make monitoring technology more available around the globe, and even the surprise appearance of pulse oximetry on "The Colbert Report."
It's a good start, but with your feedback and assistance, we think it can grow into a very exciting and unique online community indeed.
RT